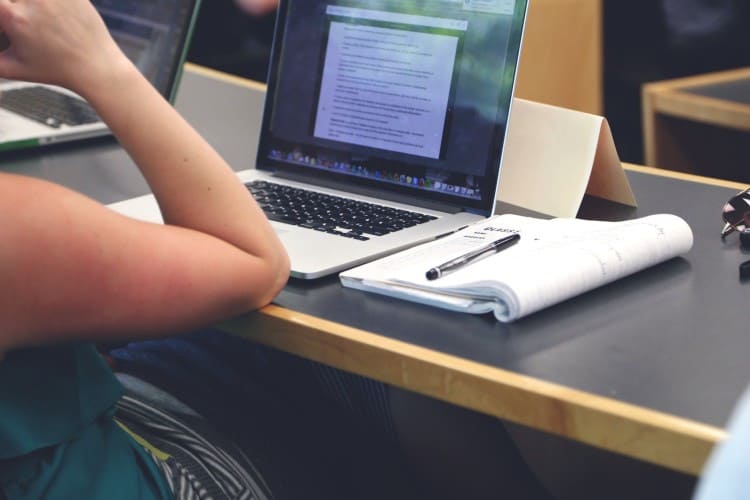 Content marketing generates 3 times more leads than traditional marketing, whereas the costs are 62% less. How much has this strategy been successful for you so far?
Indeed, the medium is powerful and one of the most effective ways to reach out to your target audience. But writing sell able copy is important, and that can be challenging. Proceed ahead with a solid strategy, and you'll enjoy conversions. But if you just 'go with the flow', ignoring the needs of your target audience or failing to figure out content that works best, you won't get any leads.
A study claims that a documented strategy makes content marketing less challenging and more effective. In the earlier days, often referred to as the first wave of content marketing, things were pretty simple. Bloggers and web copywriters targeted particular keywords maintaining high densities, and that was usually enough for their pages to be indexed and allotted a higher rank.
But now Google's algorithms are smarter, and so content marketing has to evolve. Keyword stuffing is no longer preferred. It's about delivering value, addressing pain points, solving small and big problems. While there are certain challenges, investing time and effort can be worthy. But only if your copy is enticing and sellable.
A reputed blogging and web copywriting service can prepare and deploy an effective content strategy for you. But in the meanwhile, here are 5 steps that you should always follow for writing copy that sells.
Step 1: Choose Ideas That Convert the Most
Too much content is already being created every day, and the industry is already so competitive. Blogs, articles, infographics, webinars, podcasts – there is so much on the newsfeed regardless of whether you sign into social media, check out a digital magazine or visit a blog. However, the question is, how do you stand out? What kind of content and what channels would generate the most leads for your business?
Begin by a thorough competitors' analysis, and see what they are doing. Try some of their strategies, and measure their effectiveness. Visit numerous websites, blogs and even social media pages and figure out the content type and topics that are generating the greatest engagement levels in your industry.   Your chosen web copywriting service can also guide you on what would work the best for your business.
That being said, you should have already done a thorough analysis of your audience as well. But if not, evaluate their wants and needs, and accordingly, come up with buyers' personas. They'll be helpful throughout the marketing campaign, not just the content part.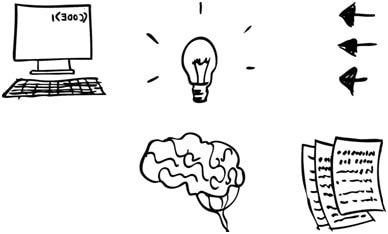 Step 2: Craft an Enticing Title
Headlines are extremely important and are read 5 times more than the content itself. In fact, 80% of people wouldn't even bother reading the next sentence if the headline doesn't entice them. Come up with a strong and powerful headline that engages people, forcing them to read on. Here are some great features of an effective headline.
Focuses on a benefit, encouraging people to read the entire post.
Contains some numbers because they have been proven to increase conversions overall; somehow, odd numbers appear more authentic
Instills urgency
Is specific
Step 3: And Then Stick to the Promise You Just Made
Enticing titles only go well with effective copy if conversion is your goal. Just like the title, the content itself must be enticing and valuable to drive conversions. The content must be at par with the headline, fulfilling the promise made so as to prevent visitors from abandoning the page.
When writing each line, remember that you want visitors to read the next line as well until they reach the CTA or the end. So don't just focus on the value, but also invoke a desire for the offer you're making.
Step 4: Ensure the Content Can Be Skimmed Through
How much time do you think that people spend on a page? Only 15 seconds on average. Very few people actually read word by word, and most of the visitors just quickly skim through the content.
Keep paragraphs and sentences short.  Generally, the paragraphs should contain 3 to 4 sentences, and the sentences should contain 20 words or so.  Use headings and sub-headings so that readers can get a fairly good idea of what you want to say before reading the entire piece. Put some of the information as bulleted lists because they make the content more readable. Also, avoid writing in passive voice if you want the copy to be more compelling.
Step 5: Include a CTA
Your content must have clear CTAs, positioned strategically on the page. Here are characteristics of the best CTAs:
Begins with a verb like Download, Get or Sign Up.
Are in first person; this alone can increase click-through rates by 90%.
Instills urgency, just like the headings.
Features contrasting colors so that they are hard to miss
Follow our 5-step plan, base your copy on emotions and fuel a desire among your targeted audience—this will quickly start getting you leads and conversions. If you still don't get results, it would be best that you start working with a reputed blog and web copywriting service.
There is no such thing as a one-size-fits-all solution for businesses that are looking for great content. Your marketing goal, target audience, the industry you operate in, the size of your organization, even the platform you plan to publish the content on makes a difference in your requirement.
Author bio: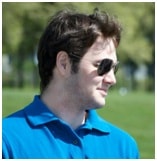 As a Sr. Editor at a content writing service, Dave and his team of web copywriters at Content Development Pros have helped small and large businesses get results through content. Look no further if you're looking for copy that stands out, makes an impact, and converts. Theyl help you achieve your marketing goals through creative, well-researched content that follows the best SEO practices. Get in touch today!