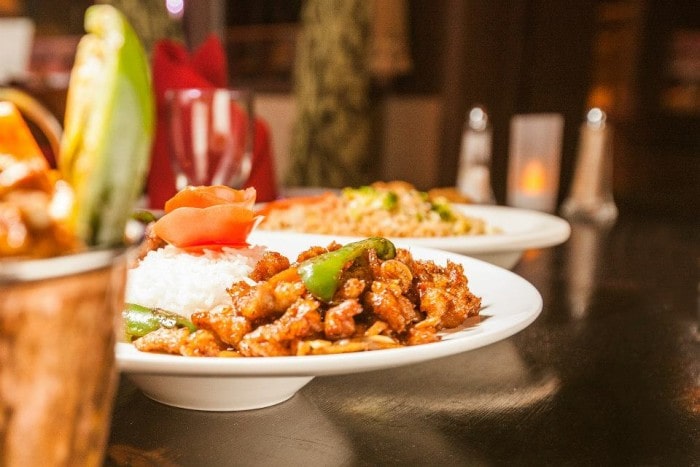 The Muslim community is growing rapidly in all parts of the world and if we talk about the "Big Apple", it is known for its diversity. People from across the world have converted it into a multicultural hub that is best known for the great variety of its cuisine.
New York is also becoming a popular tourist destination for people from all over the world. Being a tourist, when you tour this happening city, food is surely one of the most talked-about points in your itinerary as New York is also listed among one of the biggest food capitals in the world.
Are you looking for halal Pakistani and Indian food in New York? If yes, the options are plentiful and nearly all of them are worth trying. Being a food lover, you just cannot resist and say no to any of the halal food items served in those eateries.
Check out our list of best halal food restaurants in New York, visit these places, and have a mouth-watering dine-in experience that you probably never had before.
The Halal Guys
As the name suggests, you can trust their food. All of the items served in this halal food certified chain of New York are completely halal. They have four branches in New York City and all of these branches serve food prepared from chicken and beef. You would surely love their food if you are a meat-eater. They have lunch, dinner, and late lunch options for their customers and when it comes to pricing, you will surely find it within your budget.
Burgers By Honest Chops
This is another halal food eatery for you which has made second to our list because it is a great food point for fast food lovers. When you try Honest Chops, you will end up eating more than your stomach allows. It is the perfect mix of all the ingredients that make their burgers great in taste. If you are visiting downtown, this is not a place to miss.
Kashmir 9
This restaurant takes great pride in its halal Pakistani and Indian food in New York. Their lip-smacking recipes and variety of dishes have enabled them to receive accolades even from the non-Muslim community of the city. As far as the roots of the food are concerned, it takes you back to your native town if you are from Pakistani origin, you would love the taste. These guys serve from 11 in the morning till 8 in the evening. Their exquisite food quality and unparalleled customer service make them the best choice to have some quality with the family.
Milk & Honey
This is another sizzling food opportunity for the residents of NY. The best thing about this restaurant is that it serves all-day brunch. You can enjoy a unique brunch menu from flatbreads to their signature French toast. As far as the environment of the restaurant is concerned, the vibe is too good and outdoorsy. As far as the food quality of the food is concerned, it is above par. The taste is so good and the prices are relatively cheap than other halal food eateries.
Afghan Kabab House
Afghan recipes are highly popular in the Muslim world. If you are looking for some of the authentic Afghan food recipes in the heart of America, there is no place best than the Afghan Kabab House. Visit this eatery to enjoy their appetizing Afghan dishes including a variety of kababs fresh off the charcoal grill. Trying their Kabuli pulao is also a must when you are visiting this restaurant with your family and friends.
Shahi Biryani & Grill
For biryani lovers, this indeed is a must-visit place in NYC. This halal eatery is owned by a Muslim family and is named after their signature dish called shahi biryani which comes from their Pakistani origin. Apart from the great food quality, their ambiance is also very pleasing for the visitors. Your kids are going to have a lovely time there, no matter if you take them for breakfast or dinner.
Junoon
Are you looking for a fancy meal on a fancy night? Big Apple has countless options for you especially if you are looking for halal food. It is an Indian restaurant in the heart of the city that caters to your need to have a fancy halal meal. Though a bit pricier, you can never forget the experience. If you are looking for a place that sells the perfect eggplant chaat, lamb boti kabab, and ghost chili chicken tikka, this is surely a must-visit for you.
Yemen Café
For people from the Middle East, this is truly a haven of food. Here they can enjoy a hearty meal that is cooked in a homemade style. You will be pleased by the subtleness of flavor and fattiness of the meat, no matter what dish you pick to eat. Though a bit pricier among other halal food restaurants serving in the area, it is a place that is known for the big portions of their meals.
Pizza And Pita
For pizza lovers, here is good news. Now, you can easily get halal pizza in New York and the pricing is also in your budget. This restaurant offers both dine-in and takeaway options. You surely are going to have a lip-smacking taste. Visit this place and find yourself grooving for more.
El Omda Restaurant
This is an Egyptian restaurant that is a perfect treat for the people of the Middle East. This is a must-visit place for people especially if you are looking for seafood. It is a child-friendly place, no matter if you visit this restaurant for lunch or dinner. Feeling hungry? Get up now and try this new halal sensation Egyptian style food along with your family.
To Sum It Up!
The list may seem long, but all of these halal food restaurants are worth trying. Visit these eateries and let us know which one you found the best.
Author Bio:
Rick Anderson is a professional Content writer & Content Marketer. Based in Virginia, is an author and blogger with experience in encounter composing on various topics including but not limited to Home, Decor, Technology, Food, Marketing/Advertising, Travel, Lifestyle, etc.