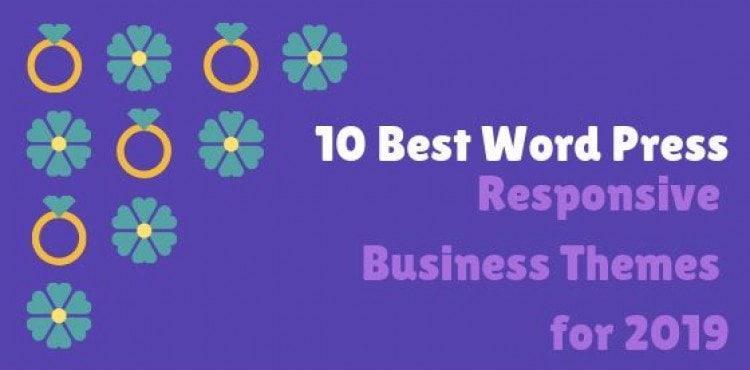 Nowadays, instead of physically going for window shopping, we all prefer to go to "Online Window shopping" also called "Browsing". Probably this browsing is done either on mobile, laptops, desktop or tablets.
If Browsing through mobile, we'll definitely ignore the sites with stacked content and unresponsive menu bar.
A lot of traffic on the website is coming either from Social Media or Search Results. So it is very important to optimize the sites which works on various platforms.
Initially, we all are puzzled up in choosing the best framework that will look fancy, professional and responsive for our Business.
WordPress Development Company offers premium, easy to set up, SEO optimized, easy loading yet impressive and professional WordPress business themes.
Here is the list of 10 Best WordPress Responsive Business themes to choose from. Let your business have a presence in the market.
#1 ZAKRA:
Zakra can be the best companion for your startup business website. Even the demo is provided for setting it up. With minor changes, you can easily have a well-functioning website.
This facilitates background image options, custom logo upload and is translational ready.
You can brief your customers from header background facility. This business WordPress theme can be helpful in increasing your potential customers around the world.
#2 AVADA:
It is a multipurpose, responsive WordPress theme with many features and layouts for business, E-commerce and more.
This theme comes with almost minimalist design and no code. It is easy to use even if you are a novice in web development.
Just for the information: Avada has been purchased not less than 380,000 times till date.
Some of the example showcasing Avada in action are Russell Brand, Jewelers Exchange, Greek TV, University of Hawai'i Maui College, GoBeyond Foods, Snack Nation and many.
#3 HESTIA:
Hestia has almost 100,000+ installs and a rating of 4.5 stars.
Having said that, Hestia is a modern WordPress theme. It fits best for any corporate business, startups, Woocommerce and also freelancers.
It has a clean look, multipurpose one-page design. Also, it is compatible with picture gallery, Travel map, and Elementor Page builder.
HESTIA is SEO friendly and allows you to create awesome content for your business quickly.
It comes with free Orbit Fox plugin, that gives the functionality such as page builder-friendly templates, widgets, icons.
#4 SUFFICE:
This theme is fully customizable and includes eye-catching designs. You can easily use this website for an agency, blogs, portfolio, and corporate business.
The tool kit contains more than 11 awesome widgets with stunning designs. You can easily create professional designs without knowing to code by easily dragging and dropping the widgets wherever required.
It is based on WordPress Customizer. One can easily customize the theme with real-time preview.
To summon, SUFFICE will definitely suffice the WordPress theme, you ever want.
#5 DIVI:
This theme is for versatile use. It offers Elegant designs with maximum flexibility. It will support drag and drop element without even looking the code.
DIVI caters customized layouts for sales pages, FAQ's, case studies and more.
DIVI is undoubtedly innovative, multifaceted theme. It comes with shortcodes, configurable widgets, and elegant visual interface.
It comes with good SEO capabilities and sleek pages. It is the most reliable theme, best suitable for your website.
#6 TALON:
Talon comes with a really impressive and engaging theme. It is a WordPress business theme with a stunning design. It is created with the latest technology and quality code.
Let your business be of any niche, this theme will be useful everywhere.
You can completely customize your theme, view immediate changes, insert icons, Google fonts, multiple blogs etc.
They offer a support team if you encounter any problem.
 #7 BUSINESS POINT:
Business Point is a feature-rich WordPress business theme. It sets perfectly for business, corporates and digital agency.
Business Point has almost 109,285 downloads till now. It has space for testimonials, team, portfolio and more.
This will help in building a high-quality website for your Business.
#8 SUPERMAG:
This theme is basically for online magazines, newspapers, and blogs. It has a colorful and crowded homepage. This theme can handle a large amount of content and various posts.
This is also translational ready which can help to boost up your business internationally.
#9 ILLDY:
It is a WordPress theme based on Bootstrap frontend framework making it fully responsive. This theme suits the best for a Landing page, business, and portfolio.
You can design your website in live preview mode. You can tweak the page setup and personalize whenever you want.
ILLDY works with WordPress plugins like Gravity Forms, Yoast SEO, JetPacks, WP Supercache and soon with Woocommerce. This theme will help you attain highest ranking. It has parallax scrolling enabled for sleeker user experience.
#10 CORLATE:
CORLATE is professionally designed WordPress Theme. It is flexible and versatile, that allows you to use it in any business niche. You can customize column sizes and other elegant features.
The SEO optimized structure attracts organic traffic. It is lightweight and easy load theme. The theme has Google Maps embedded.
Getting Back to You:
Responsive business websites are the necessity. Customers are browsing the content and buying stuff on a variety of platforms. Choose a theme to create a seamless transition for your business website.
Author Bio: 
Harshal Shah has an countless experience and working with WordPress development company that offers various WordPress development services to the clients across the globe. Mr. Harshal is an huge tech enthusiastic person who has written major & genuine articles as well as blogs on mostly topics relevant to various CMS platforms. This can guide the readers to acknowledge new practices about web development and also they can learn new ideas to build & optimize a website online using multiple web development tools & techniques.