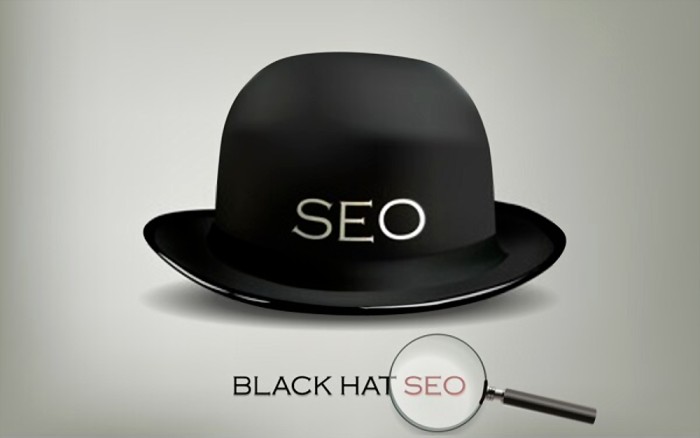 Search Engine Optimization has been popular since the early days of Google and other search engines. There are various SEO techniques and tools people use to boost up the organic traffic and ranking of the website. While there is both a safe and a risky way of doing the optimization, the latter part is known as Black Hat.
This practice has been forbidden by Google, for blocking the websites gaining the illegitimate advantage of the web tools. The Black Hat techniques are used by the SEO geeks to generally evade the surveillant algorithms in place to rank the website without credentials, unethically.
The perks are, however, momentary. As an aftereffect, if the website is caught doing such forbidden activities, Google penalizes the site and snubs its ranking from the SERP (Search Engine Result Page). The recent updates in the Google algorithm from Panda and Penguin have caused the penalties after extensive Black Hat methods were found prevalent on the web.
Ritely highly advises you to avoid indulging in the methods popular in Black Hat SEO, the temporary boost from the notorious techniques would end up getting penalized. The damage is unrecoverable and incurs an instant loss of traffic.
Here are 10 Black Hat techniques that people frequently use for achieving unethical feats.
Go through the article thoroughly and read carefully the meticulous ways that you must avoid as an SEO amateur, expert or executive.
1)  Stuffing your web-page with keywords
Believe me; stuffing keywords out of proportion makes your web-page look gibberish.  For example" ABC laptops make the best laptops in the world. Our laptops are user-friendly. Please use our laptop. Our laptops are cheap"
This really gives your website a bad image. It can drastically upset your website's rankings. So, avoid this black hat technique. It is nothing but a way to make your content look gibberish.
Instead: – "ABC laptops offer you an array of benefits. Not only, these are very cheap but also user-friendly, this makes it stand alone in the world market."
It is better to increase the density of keywords. Spread them throughout the article. This not only adds to the texture of web-page but also enhances search engine rankings.
2)  Directing users to another page than they are searching for
Ever entered a keyword on a search engine and the results contained content about an entirely different subject? It may be because the page you saw in results has employed this hack. This technique involves filling your web-page with irrelevant keyword and links so as to make it appear on web-pages for an entirely different keyword. Search engines like Google have an algorithm to immediately ban websites employing such tricks.  So to avert getting banned, please use keyword only specific to the website.
3) Inserting irrelevant links to the web-page for better SERPs
Filling your page with links to redirect the user to a completely unrelated topic is another black hat SEO tactic to trick users, to gain good SERP, and increase traffic. This hack is also called Doorway tactic. Pages with references to other websites give you a good reputation on a search engine. So, please only use relevant redirecting links to give your users a friendly visit.
4) Spamming social media with links
Using Twitter and Facebook, and commenting here and there with links to your web-page is another black hat SEO tactic. In other words, it is pure spamming. This not only annoys other users but also, gives a bad rating to your website on search engine.
While sharing links on social media, add useful info about web-page. Only, post links where they are deemed necessary.
5) Hiding unnecessary keywords on the web-page
This black hat SEO trick can be defined as being a modification of trick #1. It involves deliberately hiding links and keywords, by either writing words with the same background color or hyper linking a small punctuation mark, such as a comma(,) at end of a page or somewhere not visible to visitors.
All these ways can temporarily increase your website rating on a search engine. But soon search engines will hunt you down and your website. So, better avoid doing this!
6)  Spinning your articles or mirroring websites
Spinning an article or content means rephrasing an already present web-page and inserting keywords, so as to increase traffic on the website, though users who are searching for the same keyword on search engine.
A spun article is clearly visible as it looks very incoherent and gibberish. Spun websites don't stand for long on search engines.
This black hat SEO trick serves no benefit. Instead, write pure and original content for the website. Search engines reward uniqueness.
7) Using domains similar to already registered website to cut away traffic
It is called cyber squatting. In this SEO black hat trick, you buy a domain which shares its name with an already registered domain with heavy traffic. This way you can cut their traffic and transfer it to yours.
This trick involves inviting legal notice if opposite website takes the matter seriously. Better, get your brain working and device original and creative domain.
8) Link buying or exchanging
The trick is similar to #3. Instead, of adding random links, this SEO black hat trick, involves a deal between two website owners looking to buy or exchange links to insert on each other's website.
This tricks the search-engine to believe you are an authentic web-page and increases your web-page ranking.
Search engines warn against such activities. So, go through #3 advices again and use authentic links on your website.
9) Typo squatting
As the name suggests, it is very similar to domain-squatting of point #7. You take a domain of reputed website and rewrite with a minor spelling mistake and register your website with that domain.
Example:-
There is a famous website called "currentaffairs.com (two fs)" You change it to "currentafffairs.com (three fs)". The risk involved is as same #7. If website owner of "currentaffairs.com (with only two fs)" takes it seriously, he can sue you.
10) Stay away from websites advocating such tricks
Don't try to search for SEO black hat tricks that can't be detected. Search engines like Google, update its algorithm quite regularly. Hiding from their sight can be a temporary achievement but not a permanent success.
Adopt Google Friendly Ways & Reap the Fruits of Legitimate Efforts The temporary gains can be lucrative but definitely not long-lasting. As an SEO geek keep patience and take advantages of the Google updates on SERP and effective algorithm.  The popular White Hat techniques provide better edge than the vague Black Hat.
Author Bio:
Melissa Heigl is a North Carolina-based freelance writer and work-from-home mother of two. Check her work at Ritely. In her 10 years as a professional writer, she's worked in proposal management, grant writing, and content creation. Personally, she's passionate about teaching her family how to stay safe, secure and action-ready in the event of a disaster or emergency.