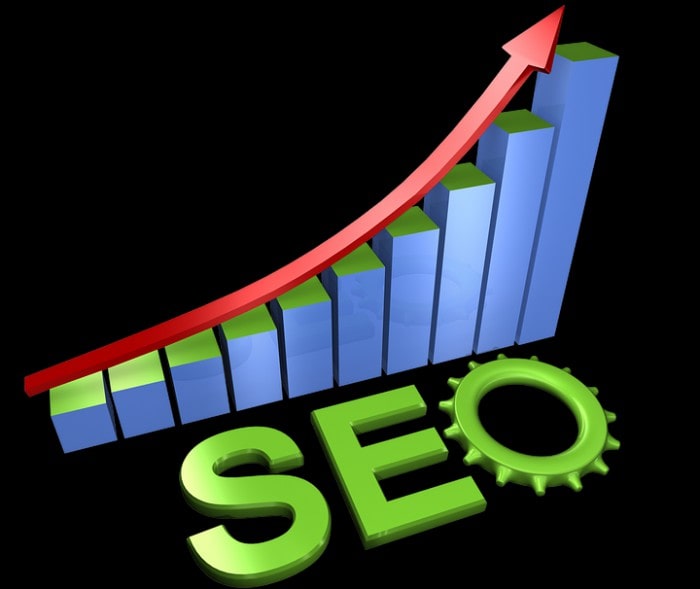 Surprisingly, most bloggers do not know what they're doing when it comes to implementing proper search engine optimization (SEO) tactics. The sad part is that it's not all that hard to learn the foundation of solid on-site and off-site SEO. If you want any chance of ranking in the major search engines like Google and Bing, then start applying these simple yet effective techniques below:
1.) Optimize All of Your SEO Tags:
This is basically the skeleton of any SEO campaign and should be the first thing you consider especially if you already have content on your blog or website. Now let's go over the specific SEO tags (also known as meta tags) that we're talking about here.
Title Tags- Blue clickable text seen in the search results.
Meta Descriptions- Snippet of text underneath the Title tag in the search results.
H1 Tags- Main heading on a webpage, generally describing what the page is/or about.
Image Alt Tags- The tag that is associated with any image uploaded to your website to explain to search engines what the image is.
Each and every page of yours whether it's a blog post or a webpage, should have keyword rich SEO tags in place. The Title tags and H1 tags hold the most weight in the eyes of Google and should be optimized with your most relevant target terms in place. However, it's important that you do not keyword stuff here as you want these to read naturally to humans as well as search engines. The Meta descriptions and Image Alt Tags should not be overlooked and allow for additional optimization on your website. By having all of your SEO tags optimized properly and in place, you put yourself at a serious advantage compared to the majority of people who don't even know these exist.
2.) Consistent Content Generation/Optimization
Consistent content generation is the lifeblood of any thriving blog. Google loves and actually favors blogs that post fresh, unique and valuable content on a regular basis. To start, try to shoot for at least one blog post per week.  This not only gives you more diversity in terms of which keywords you can target, but over-time should also help bring in more organic traffic. It's important to note that some blog posts will perform better than others, which is why it's critical to keep producing content. You will also want to optimize this content with your main keyword phrases in place, but without overdoing it. Make sure to have a realistic keyword density for the best results.
Try to pick a day of the week where there are no distractions or interruptions to sit down and write a quality blog post. Repeat this each week with the mindset that every blog post is making your website stronger and more relevant to Google. Your writing will gradually improve overtime and so will your overall SEO strategy, making each blog post more and more valuable. Stick to a consistent content schedule and stay persistent!
3.) Bring It Home With Link Building
Assuming you have the other steps laid out above in place, link building is what truly brings everything together and is the icing on the cake. In fact, the link building process is where you can really start to see some serious progress. A very simple link building technique you can use is called guest posting. This basically means writing an article for another website in your niche and having it published on their site, with a link back to your blog.  If you build enough quality backlinks over-time, your search engine rankings and organic traffic will ultimately start to shoot upwards. This strategy will also increase your overall domain authority which will make ranking for future keywords that much easier. It also helps bring in some additional referral traffic from the sites you post on.  Please note it's important to understand the main goal here, which is to continuously build quality backlinks. Google will position you higher in the search results since you will look more authoritative with various websites pointing to your blog. Link building should be an on-going monthly strategy if you want any shot of ranking highly in the SERPs.
That just about wraps it up for this post. Of course there are other SEO aspects to be aware of, but these steps above are a good starting point. Focus on making sure your website is optimized with proper keywords in place, generate fresh content and build quality backlinks for the best results. This will help you tremendously get more exposure for your blog or website!