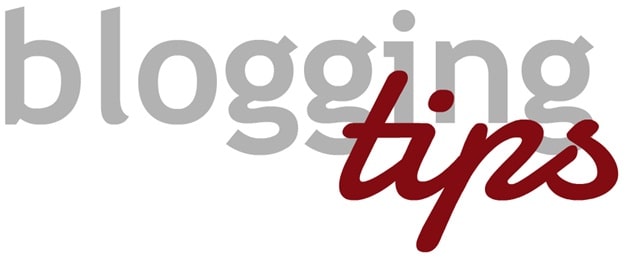 The article vividly talks about the 10 important blogging tips, especially for college students. It also highlights the different skills one can acquire through venturing into blogging and learn of the different rules applied in syntaxes such as punctuation and grammar.
If you are looking to be incredible someday, impress employers, build up your resume, learn new skills, meet amazing people and advance your knowledge in different fields well here is a little advice for you. Start a blog. Over the past few years, a lot of college students are venturing into blogging. Some topics written in different blogs helps college students such as; how to organize your homework, how to use different verbs when writing your essay, tips on time management and even on ways on how you pay for research paper. Furthermore, Blogs will help you intensify your personal skills, and by the time you are done with college, you will be earning.
Well before you venture into blogging, you need to have a passion for writing. You also need to be specific in one niche.Currently, there are a lot of platforms that are helping students achieve their blogging dreams like WordPress, BlogSpot etc.So, check out 10 important blogging tips for students.
Choose a theme and write about what you like.
Most of the students like exploring every niche they come across with. Take your time first to look a niche you will specialize in. If you don't specialize in one, most of your readers will lose interest in your writing. When you blog about what you love, you catch your prospects attention always making them to visit. When you blog on a particular niche, your blog authority increases especially on Google analysis.
Select an eye-catching title.
This is the most fundamental thing. Make sure you select an eye-catching title. When you select the best title, it will create a first impression, especially to your readers. This decides on whether your readers will always want to visit your blog site or not. When creating a title use the skill of summarizing.
Post Consistently.
You are advised to post at least twice or thrice a week. Be consistent on how you post on your blog because your readers need something to read every now and then. Whether or not your blog spot is generating traffic don't give up and continue posting. It may take a while before visitors start to visit your site but be consistent in your posting. This will ascertain an article flow to your readers.
Link your blog posts to your media accounts.
Always link your blog posts to your social media accounts (Facebook,Instagram, linked, twitter) for easier sharing. Add the sharing button. For example, WordPress has a plugin that can make it easier for you when sharing your blog posts and commenting. These social contents include prewritten pots or fixed social posts. Through this, you can add different sharing plugins and social widgets to make it easier for your readers to understand much better the procedure of content distribution.
Always write timeless content.
Write a content that will be appropriate to an audience that can tend to visit your blog much later. Always keep your articles at a standard length. They should neither be short or long. You can keep them between 300 words to 1000 words. You are advised to use short sentences and paragraphs.Don't use redundant words.
Avoid posting about fun widgets.
Young bloggers such as college students like writing about widgets. In my opinion, minimize writing about fun and novelty. You can focus also on writing about educative posts like sex education to your fellow students.Take that time to educate other people on new things or what they need to know. When you write a blog, it's all about educating other people on what they don't know. Educate them on what you know through the internet and make them aware of the most fundamental issues. With too many widgets it can drag you away from the actual content of your blog posts.
Learn amazing technical skills.
When you are a blogger, you are not just writing but also enhancing and improving your technical skills. Your blog is your own platform. You can choose what to do with your blog. For example, its content and layout design. Being a blog writer also means getting to know a few tricks on how to improve your blog or you will find yourself paying people to do it for you. There are different tricks you can learn to improve your blog such as:
• HTML
• Photoshop
• PHP
• CSS
• SEO
• Website Speed Optimization
• Analytics
• Adobe Utilization
• Adobe Premiere Pro
• From
• Markdown
• Illustrator
Just to mention a few technical skills. Starting a blog is easy,but as time goes by, you may want to improve things such as SEO which will probably need a few technical skills which you will need to learn. With these technical skills,it will help you boost your resume.When you start a blog, it helps you build your resume. For example, you can list some of your accomplishments and achievements you have acquired since you started blogging.
Get More Statistics.
Once you start a blog, you will need to get yourself more statistics. When you write you have to give your readers facts that will back up your points and initiate trust among them. You are advised to include statistics such as objective facts with a few citations. You will need to search for official statistics on prominent sources which will help you get benefits such as;
• Justification
• Readability
• Originality
• Link attraction
Create a search box.
Adding a search box is the most fundamental thing for students in blogging. The search box will help you as a blogger find the contents much easier. It is a tool that will enable your prospects to find what they are looking for in your site most especially when they are not at the front of search engines.
Syntax.
Another important blogging tip for students and bloggers are the punctuation and grammar. Before you publish your content make sure to proofread your work for any grammatical mistakes. You can do this at least twice and add any additional information if required.
To conclude, above are the discussed blogging tips for college students.You can even get more elaborated tips when you seek help from portals like dissertationteam.com. Blogging is something that quite a number of people are venturing in, but just a few tend to master it. Go start today.