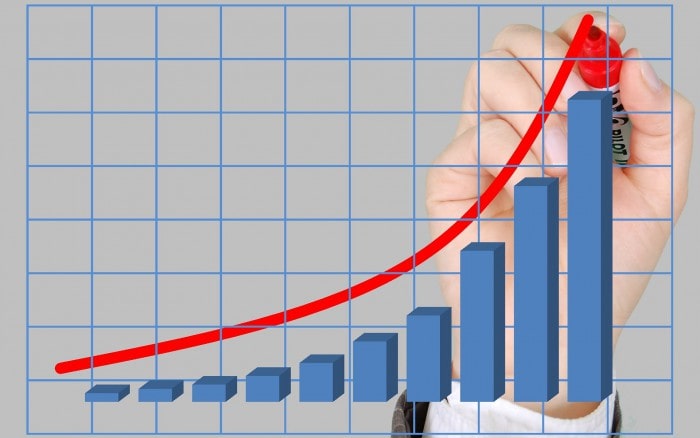 Now you have stepped into your dream business and its perfect time to establish your business with proper marketing strategies and lead generation efforts. Social media platforms have become a huge part of people's day to day life. If you don't take advantage of these influential platforms, you may not achieve higher sales pitch.
In this digital world, social media is not only useful for increasing brand awareness and credibility but exceptionally useful in generating important leads.
Irrespective of the marketing approach, this article will suggest you top tips to increase profits in your business.
Generate Leads
Generating valuable leads is very important for your business. There is plenty of business advisory services are available. The marketing strategies that you implement to attract an interested audience to your business, achieve 5 out of 10 customers who come into your store and end up with purchase. It also means that your strategies are capable enough to attract more people coming to store (somewhere from 10 to 15) you can increase your sales and profits by 50 percent.
Now how to generate valuable leads?
You can make social media platform as an entry point for potential leads. These social media profiles don't only give you first impression, but also act as a medium to increase your sales in future. Make sure you consider the below points to generate leads:
Impressive media platforms
The first important step is creating an impressive media profile. Ensure to fill out all of the required fields in the profile, especially contact and location details shouldn't be empty. This will give your profile a complete and authentic look. Some social media platforms have powerful search abilities that can bring customers to your profile based on the location details.
Provide a link in the profile
While you fill out the business details, you can make use of the options to link to your official page or a contact form. Below are the two common options for linking your page:
Provide a link to the "contact us" page where the user can get your details.
Provide a link to a landing page of your official site to collect leads.
Lead Conversion
Lead conversion is the important process to convert the valuable leads into valuable customers.  The conversion rate shows the success of your sales efforts. If you are capable enough to boost your lead conversion rate from 1 out of 10 to 2 out of 10, then certainly you can double your sale percentage and increase your profits.
Ability to increase the sales and convert the interested audience into valuable customers is the most important factor for a successful business. Check out the following suggestions to convert your leads:
Focus more on ongoing sales training for you and your employees who deal with your customers.
Focus on every key result area associated with the sales process and figure out different ways improve a little effort or fine-tune your efforts in each area.
A small enhancement in the key areas can lead to a massive progress in overall sales results.
Create and Use Hashtags
Hashtags are extremely influential factors that you usually notice in social media posts like Instagram and Twitter. Additionally, they can also be used to expand your target audience. This will greatly increase your chances of being found by relevant and qualified leads, which is why it's of the utmost importance to ensure your profile is set up to impress There are certain points that you should remember while creating hashtags:
Make use of custom hash tags: It can really assist you to personalize your brand and make it stand ahead of the mass competitors.
Use industry-specific and Location-based hashtags: They are great means for reaching large and potential local customers and people who are interested in a similar brand that you are posting.
Create custom hashtags: By creating custom hashtags specific to your brand you're making your company more impressive to the potential customers who can pay off down the road when they make their purchase decisions.
Don't make hashtags to long or too crazy: A simple yet to the point hashtags will do the trick.
Create hashtags for product releases, events, or just about promoting.
Drive Traffic to Blog Posts
In the Era of modern mobiles, hardware and accessories, social media platforms are the efficient way to drive traffic to your new site and blog post. As mentioned above, make use of the hash tag tricks to achieve maximum reach.   Additionally, you can also add a call to action buttons along with the blog post or around the website so that the targeted audience can easily convert as potential customers.
Sharing buttons along with your posts not only should help in promoting your business on social media but also encourage the audience to promote your blog by sharing it. This could be easily done by sharing your post on Facebook or retweeting your posts in Twitter.
Participate in Groups and Forums
There are numerous groups and forum on social media platforms that can help n promote your blog related to your service or business. Posting or sharing resourceful content is an excellent way to start or join the group conversation. Hence, ensure to be active and responsive consistently in these forum s and groups.
Create SEO friendly Blogs
Blogs with SEO strategies are best ways to promote your business site or promote itself to optimize it for search. It is important to write blog posts related to your business, but occasionally do write about something that your potential audiences are interested in and searching for.
Profit Margin per Sale
Increasing your profit margin is a better way for successful business. Profit margin is the gross profit that you make out from selling each and every product. Figure out different ways to increase the cost or reduce the price of your brand products without compromising the quality and standard. You can potentially increase your profits percentage for every sale.
Either you increase the cost or reduce the expense, the costs directly flows to the bottom line as your profit. If you increase the cost and hold it constant you will witness the profit rate or if you reduce the expenses and hold the sales and price constant then also you can witness the profit rate.
Increase the cost
In several circumstances, you can increase the cost of your product by 5 or 10 percent without facing any market resistance. This is possible if you offer quality service and if your brand products meet the standard. Not only this, if your customers are flexible to the change a small rise in the cost will not drive your consumers away.
Offer discounts
Irrespective of the products and service, everyone loves a discount. Hence, create particular landing pages that are dedicated to sharing promotional discount codes.
Customer polls and market survey
Markets are becoming more and more experimental and prevalent. They can easily switch between the products they are comfortable with and engage with. Hence, it is necessary to conduct consumer polls & market surveys that will let the customers provide their reviews and feedback.
Understanding the pulse of consumers is crucial to sustaining in the market continuously. This poll will help you in getting the pulse of your audience and will be able to better satisfy their needs and helps in creating lead generating content. You can also request for their email address to keep them continuously engaged.