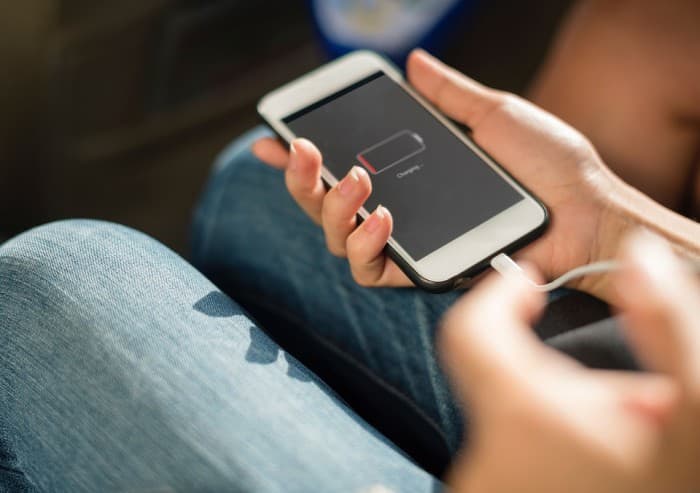 An iPhone provides a plethora of things to do and it also, on the other hand drains its battery life. It's disappointing when you are attempting to make your iPhone battery to last among charges and nobody needs to be looking for an outlet more often than required. Fortunately, there are some tricks that let you save the battery life of your iPhone. Have a look at the following: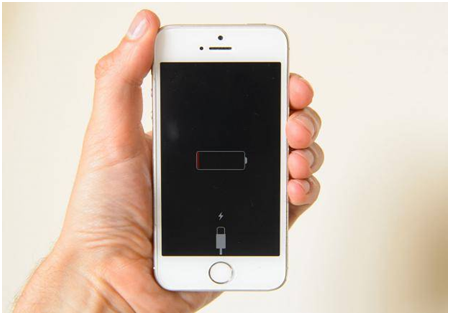 Turn Off iCloud
Backing up to iCloud automatically can deplete your battery. It is a helpful component for backing up your precious photographs, yet there may be a couple of things being backed up that you don't generally think about or require. To avoid this, Go to Settings < Enter your Name <iCloud and toggle off anything which you don't require.
Turn Down the Volume
Make sure that you turn down the volume of your iPhone and making use of headphones, whenever possible. Hence, this will enable you to minimize the impact of audio on the battery life of your iPhone. For this, Go to Settings App < Click Music. You can set up a volume limit and turn off the EQ to save even more power.
Turn Off 'Hey Siri'
This element is an unnecessary battery deplete in case that you don't generally use it. Your iPhones will tune in for 'Hey Siri' whenever it is charging. So, for turning it off, you must go to Settings option < Tap Siri and Search < Turn Listen for 'Hey Siri' off.
Decrease the Brightness of Screen
The screen of iPhone drains the battery quicker than anything else and the brighter your iPhone screen is the more quickly it will drain. To avoid this, Go to Settings App < Click display and brightness < Turn the Tone off. After that, set your brightness to the lowest settings that still appear to be readable. Constantly tweak it and hence saves a lot of your iPhone battery.
Turn Off the Vibrations
Do you actually want that vibration option remains to be turned on in your iPhone? It will eat up a few of your battery life and it is probably the essential when your iPhone is in the silent mode. For this, Go to Settings < Tap Sound and Haptics and you can toggle Vibrate on Ring to turn off.
Stop Location Services
It is arguable how useful your iPhone is in tracking your location. On the other hand, it drains the battery life of your iPhone at a very fast rate. Go the Settings App < Click Privacy < Tap Location Services and Turn off any app which you don't feel needs to be tracking you. You can further to the Settings < Click Privacy < Tap Location Services < System Services, where you can afford to turn off Location-Based Apple Ads and Analytics of iPhone.
Turn off Automatic Downloads
You can have your Apps, iOS and Music updated automatically in your iPhone, but this will eat up a lot of your iPhone battery. Your iPhone must select an inopportune moment for upgrading each and everything. You can save a great amount of power and battery life of your iPhone by going to the Settings App < Click iTunes and App store and sliding Use Cellular Data to off so that it only gets updated with WiFi. Hence, you will save a lot if you just turn the automatic download off completely and update your own schedule.
Minimize the Auto Lock Time
When you stop using such, your iPhone takes a prescribed amount of time for turning off the screen. You change this by Going to Settings App < Tap Display and Brightness < Click Auto Lock. Set this as low as you can and save a worthy amount of your iPhone battery life over time.
Kill Push Notifications from the Apps
A few of the apps will send you the notifications which you don't really need. Go the Setting App < Click Notifications and Tap on Any of the App from which you don't want any notifications. Ensure to consider turning Allow Notifications off or simply switch off 'Show on the Lock Screen' and a few of the other settings.
Turn off Unnecessary Notifications
There are the two most obvious things on your iPhone which are purely appealing, but influence your iPhone battery life negatively – dynamic wallpapers and parallax effect. For getting rid of unnecessary parallax effect, Go the Setting App < Tap General < Click Accessibility and Turn on the Reduce Motion. After this, you go the Setting App < Click Wallpaper < Select A New Wallpaper and select something from picture or stills. The parallax effect and dynamic wallpapers are animated by data from the sensors of an iPhone regarding how you are holding and moving the iPhone. These effects will certainly deplete the battery life of your iPhone. You can go with the best wallpaper apps if you want some new backgrounds.
So, the above stated are a few simple tricks with which you can upgrade the battery life your iPhone. So, don't wait, just DO It.
Author Bio:
The article is contributed by James William, who is associated with 
JemJem
 as an editor. JemJem is the top online retailer of refurbished Apple devices in the USA. He enjoys creating, uncovering and disseminating new and interesting perspectives on technology and mobile phones.