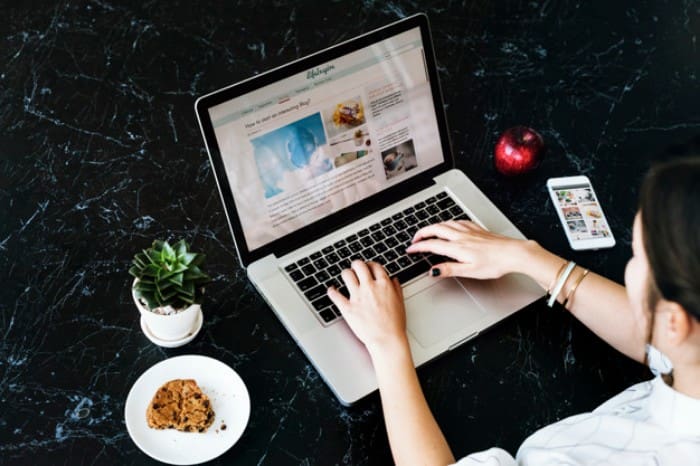 Blogging is a matter of great pride for many passionate people. Further, there are a good number of people who earn bread and butter from WordPress blogging. So, numerous bloggers create a blog, submit some posts, and expected speedy success. In fact, creating a blog is an easy task. But, its further advancement and visibility on different search engines depend upon the quality of content. A blog which is filled with the content that equally pleases the needs of search engines and readers can float on the first page of Google & other search engines.
Do you know that the link of your first blog content can get 33% of all search traffic? Are you aware of the fact that the first page of search results receives 92% of all traffic? Did somebody tell you that traffic to your website/blog is reduced by 95% if it ranks on the second page of Google? Yes, these are some astonishing facts you should be aware of as a blogger.
Every blogger independently writes content to his/her blog and expects its high performance on the web. But, in reality, write SEO-friendly blog content is not a child's play. It demands a lot of research and analysis and careful writing. Generally, novice bloggers make such mistakes because do not know the basic rules of writing SEO-friendly articles. So, are you looking for tips to write high-quality and SEO friendly blog posts? If yes, then follow the below-mentioned recommendations:
Correctly Choose Right Keywords for Your Blog Posts
You must know that search engines identify the content of your site using keywords. They are related to search terms used by visitors in search engines. So, you need to conduct a thorough research on keywords before writing posts on any topic for websites or blogs.
Always keep in mind that Google handles more than 40,000 search queries per second. So, if you really want to become visible among search results and surpass your competitors easily and quickly, look for specific words and phrases used by the target audience. To explore high-performing keywords, you can use Free SEO Tools. Long-tail keywords can give up to 70% traffic to your website and pave the way to successful SEO.
Proper Keyword Placement In content
Once you have compiled a list of keywords, start writing a post for your blog and focus on the main keyword. Writing actionable content using information about your visitors, their interests, motives, problems, desires, etc. Only then the content will trigger an emotional response from your potential customers.
Avoid keyword stuffing (the act of inserting excess keywords in content) while writing blog posts. Always keep in mind that search engines use a number of methods to trace the content that was created only for getting a good ranking in their SERPs. They can blacklist your website for using such content. So, place keywords rightly in your blog posts and write the content accordingly.
Write Content in Simple Language
All individuals that visit your website are not the learned people. If your website's content is available in the complicated and uncommon language, people will go away from your website without reading the content. So, you must write articles in the simplest language. This will help people belonging to all age group to easily understand your content, read it without any difficulty, and share it on social media channels.
Unique and Catchy Titles/Subtitles
Google is fond of high-quality content that has unique and catchy titles. Today's internet users don't want to read the plan and boring text content. So, your content should contain unique and catchy titles without any fail. This will help visitors to read out your content easily and take the further action.
External and Internal Linking
Google loves those content that contains links to useful resources, allowing visitors to get more knowledge about specific topics. So, when you write content for your blog, provide internal and external links in it. It will boost the credibility of your content and visitors will love to browse your website time and again.
Use Images with Alt Attributes
A large number of people face difficulties while reading the plain text content. So, you should complement the text content with relevant images. This will make it easier for visitors to understand the text content easily and take the desired action. The image should be optimized for SEO and must be accompanied with suitable ALT Attributes so that search engines can display them in search results.
Use Supportive Videos
On several occasions, you see that visitors come to your blog and go away instantly despite the availability of quality content. It happens because they are not interested to go through the text contents. So, you should embed the links of supportive videos to your content. Visitors would love to stay on your website longer and take interest in your offerings.
Don't underestimate The Need for Proofreading
It doesn't matter how talented content developer you are, mistakes are possible when you write content continuously. So, whenever you write content, proofread it manually for at two times and check it again using free tools. This will help you to know errors in your content and eliminate them to make it more useful for the targeted audience. Some useful tools are:
| | |
| --- | --- |
| Tools | Purpose |
| Grammarly | To trace and curb grammatical errors present in your content. |
| Yoast SEO | It helps you to write the content a unique way. You can also track and eliminate the duplicate content in your writeup using this tool. |
| Content Writer | It helps you to produce high-quality content in an easy way. |
| Editorial Calendar | It helps you to prepare a content calendar so that you can produce enough content and ensure its availability to SEO professionals at the right time. |
Add A Summary to the Bottom
Before finishing your content, add a summary to it. Highlight the main conclusion of the content in maximum 50 words. It adds more beauty to your content and visitors can easily grab its final outcome if they are in a hurry while reading it.
Readability
Always keep in mind that you write blog content for readers, not for search engines. If you use uncommon words and complex sentence structure, visitors face problems to read and understand your content. So, take all possible steps to improve the readability of your content and make it interesting for visitors.
Final Words
The success in blogging largely depends on the availability of SEO-friendly and unique content. By following the above-mentioned tips, you can easily write SEO-friendly blog contents and dominate the digital world.
Author Bio
Lauren Mclaren works as a technical blogger and Digital marketing strategist at Digital Muscle Limited. She loves writing about new updates and trends related to Digital Marketing and SEO Technologies.