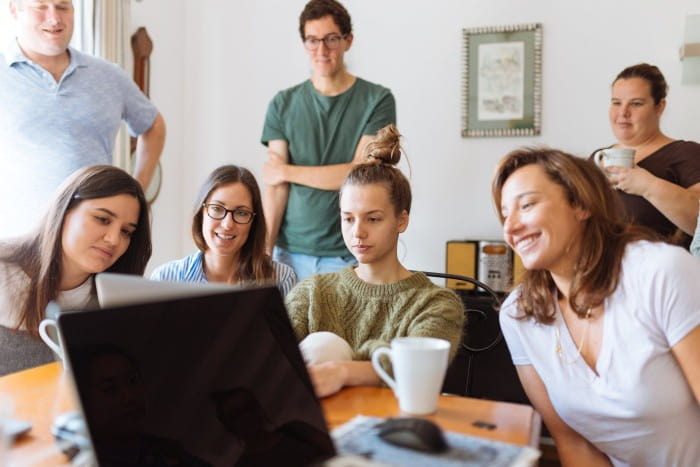 Are you one of those people who think studying abroad is something unaffordable? The idea of completing higher education on a foreign soil does sound expensive but reality is a stark opposition to the common belief. The best part of pursuing your higher studies is the fact that some of the best universities offer scholarships and grants which are just what a student requires.
If you're looking for proper guidance on how to pursue your educational career abroad, this piece will offer you tips to streamline your plan.
Pick Your Destination Wisely
The first and the foremost step of planning your education abroad is the selection of the destination. Once you're aware of the country, city, and the most importantly the university/institution, you would have a clear mind to make other arrangements. This way you would be able to dedicate your time and energy in the right direction. Start implementing your plan, find and apply for college scholarships and grants in the universities which are on top of your list. However, the first thing would be to get accepted into the course because you can't apply for a scholarship or a grant until you have been accepted into the institution. Your bonus tip would be to have enough money saved for the study abroad because it would help you pay off your local bank loan easily.
Don't Go After Freebies
Although there are some universities that offer full scholarships, most of these institution would still want you to spend a decent money to earn your degree. Nothing comes free in life, as they say. Even if you're lucky enough to get a full scholarship, you will still have to pay for your food, travel, books and gadgets, and health-related expenses. So it's always a great idea to have something saved in your kitty before you finally take the flight to a foreign university. In such a case that you don't have enough money, there is a chance that you might indulge yourself into earning for your studies rather than focusing on the course material, which doesn't serve the purpose in most instances.
Deem Small as BIG!
When it comes to generating financial resources for your ambition to study abroad, you should consider every little contribution as a big one. Every single penny will contribute to that magical figure that will set you on course to your foreign trip for the sake of your higher education. You should take your time and save enough money so that when you finally get there, you have enough dough in your pocket to sponsor your studies as well as life in a new country.
Don't Just Apply for Once
When you start looking for the available scholarships and grants in the foreign universities, never limit your search. You should always try to expand your search and include as many institutions as you can because you never know which one of those will accept you as a student and make your dream come true. It does take time, but it's worth it. You might get accepted by more than just one university and that will give you the choice to accept the one which is perfectly aligned to your goal of completing your higher studies abroad.
Do You Have All the Required Documents?
Ask this question more than once during your journey towards a foreign university. Always make sure that you have all the educational and personal documents in ready state and attested by the concerned authorities so that this never hinders your ambition. There are some people who eventually get stuck due to the incomplete paperwork and in the end their dream to study abroad remains an unfulfilled dream.
Trust Your Abilities
Self-belief is something that is not very common among the students. The lack of self-belief mostly leaves many students in the state of over-thinking and they doubt not only their abilities but also the prospects of their success in their ambition to complete studies on a foreign soil.
There are many universities which would require you to submit a letter or an essay explaining your reasons why you want to pursue your studies in a foreign university. Back yourself and express your desire with an ambition because you never know your story may inspire many out there.
Beware of Scholarship Scams
We exist in a world where a lie sells the fastest. Unfortunate but true! This is why you should always keep your eyes and mind open to any scams that come in the way of your ambition to study abroad on a scholarship. Always stay alive to the fact that some offers are just too good to be true, such as there is no guaranteed scholarship anywhere in the world. Never ever pay an application fee for a scholarship, because it can be nothing but a scam.
Be Aware of Selection Criteria
Before you finally submit your scholarship application, you must get hold of the selection criteria. You should be aware of the practices that are in place to evaluate foreign candidates at these universities. You may also research about the past candidates with successful applications and get to know what is needed to make it happen for you. Never ignore the FAQs section on the websites of these universities because they are the best source of information about the process and the criteria to enroll the foreign students.
Be the Early Bird
Although this isn't an essential part of the selection criteria at the foreign universities, you still know the people who are going to evaluate your application are not machines but humans. An early application will allow them to do justice with it. If you're among the late applicants, you should understand that the staff at the universities would be inundated with applications of all sorts and hence there is little chance they would properly evaluate your application.
Always Have a Back-Up Plan
Well, as a student or a professional, you should always have a Plan B, which should be in ready condition to replace your initial course of action if it doesn't work out for you. Even if all your efforts fail to bear the fruit, that's not the end of the world. You still have other options like student loans or financial help from your family and friends. Even some companies also step forward to finance foreign study programs of their highly-skilled and top performing employees. So, there is always light at the end of the tunnel.
Staying motivated is the order of the day right throughout your bid to win a scholarship or a grant in a foreign university. Chasing dreams with an eye on the ground realities is something that has paid dividends to many in the past and will continue to do so in future. Be motivated by keeping track of your bank account and if it fails to inspire you then there is no harm in browsing through pictures of your desired country of education. Believing in yourself will eventually pay off and you will soon find yourself getting top quality education in one of the leading institutions in the world.