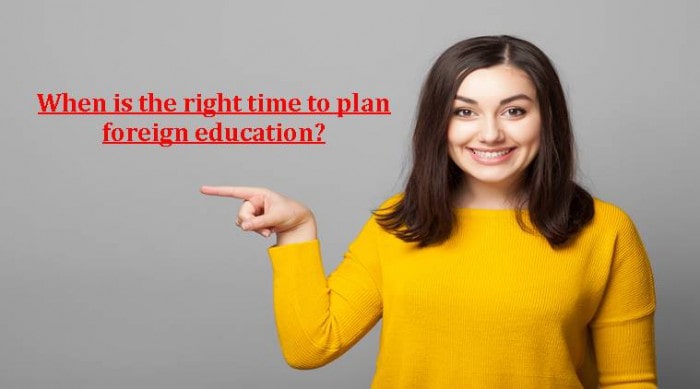 With the unprecedented rise in demand for higher education from overseas, it is increasingly being felt that though the opportunities are in plenty, the right information is not in unlimited supply. As the saying goes, "we are drowned in information, starved of wisdom", so is the case with foreign education. This article aims to dispel some of the most common beliefs and myths about foreign education.
Myth #1: Foreign Education is Expensive
This view occupies the most space in the minds of prospective students who intend to pursue higher education from abroad. With proper planning, a healthy mix of course program and accommodation can be met that fulfils the twin objectives of career and economy. Awareness of courses, scholarship facilities, professional networking for part time jobs, and food stamps or coupons can do the work in a much smarter way. In fact, with adequate financial planning, an alternative could surely be reached wherein the potential return far exceeds the expenses incurred. After all, knowledge may be expensive until ignorance is tried in full measure. Studying abroad inculcates new beliefs, habits, and emotions that are fundamental imperatives to carving out a career in the 21st-century global workplace. Anything that is life changing in terms of learning and growth demands a new paradigm of thought and action. Finding affordable high-quality education is a much a consuming possibility is backed by a strategy.
Myth #2: Scholarship opportunities are too low
Governments of foreign nations have both merits and need-based scholarships for international students. They acknowledge the exceptional standards of students from Asian economies and facilitate in their pursuit by granting funds, financial rewards, research support, and fee waiver to international students. One should do some research on scholarships sponsored by organizations and foundations of member countries to gain further insight into the subject. Hiring a career counsellor is advised.
Myth #3: Employers Do Not Give Importance to Study Abroad
Nothing could be further from the truth. Employers are increasingly demanding candidates having a holistic worldview of people, cultures, and events. Foreign education prepares minds with the ability to appreciate and function under different cultures. In fact, foreign education provides for a seamless integration of different attitudes and a healthy cross-pollination of cultures that are so very essential in a globalized work environment. Employers are constantly in search of new skill sets in potential employees as international exposure, social intelligence, problem-solving, critical thinking, collaboration and leadership, analysis of big data. Foreign education equips one with these skill sets and gives an edge in performance over those who prefer to stay cocooned in their own refuge.
Myth #4: Communication is a Big Challenge!!
As English is officially recognized as the international language accepted by a majority of universities and colleges worldwide, communication should not be a much serious challenge, though a fair degree of proficiency in any foreign language is always preferred. Students having a challenge with the English language can prepare for exams like IELTS/ TOEFL/ PTE. Communication is more about the ability to express emotions rather than bursting out words to impress upon others. The more you communicate the more comfortable will you become?
Myth #5: Indians are neglected
International study destinations provide a congenial environment for learning and support from university professors. Cultural mismatch does not come in the way of assimilating knowledge. Learning is absorbed by minds from across the world and universities are well cognizant of the same. In support of it, colleges often conduct cross-cultural and inter-cultural events and facilitate learning resources in a user-friendly style. It only adds on to the credibility of colleges and institutions to provide a friendly environment. More so, Indian minds are respected and are in demand for their thinking and diligence.
Myth #6: Studying abroad will delay graduation
Studying abroad is a life-changing experience. It provides one with new emotional distinctions and new ways of solving life's challenges. Students ought to plan ahead about transfer credits to finish the program within stipulated course duration. Evidence-based research has shown that four-year graduation rates for students who studied abroad are significantly higher than those who stayed at home. Students return with a reinvigorated interest in academic pursuits and a renewed passion for lifelong learning. There is also evidence of students studying abroad finishing their graduation in less than 4 years' time because of accelerated programs run by various universities.
Myth #7: Students only study abroad in Europe
Students study abroad in almost every country in the world. Though almost over 40 percent of students from other countries study in U.K., Italy, France and Spain, the percentage is decreasing over the past few years. In fact, according to the Open Doors report, four of the top 10 destinations are outside of Europe: China, Australia, Costa Rica and Argentina. The shift is happening, albeit slowly, away from Europe; the programs in European destinations are well established with plenty of alums recommending them. But more and more students are considering rising economic global players, such as China, Singapore, Brazil or Turkey to give them an extra boost when it comes to the job search.
Myth #8: Study abroad is only for undergraduates
Indians are increasingly taking tests like GRE and GMAT to seek admissions in various post-graduate programs in engineering and management respectively. Colleges and universities are also reaping in candidates from across the world. Thus, it is wrong to think that study abroad is primarily for undergraduates. Post graduate programs from the US and the UK are highly respected and are strongly demanded by students from Asian economies.