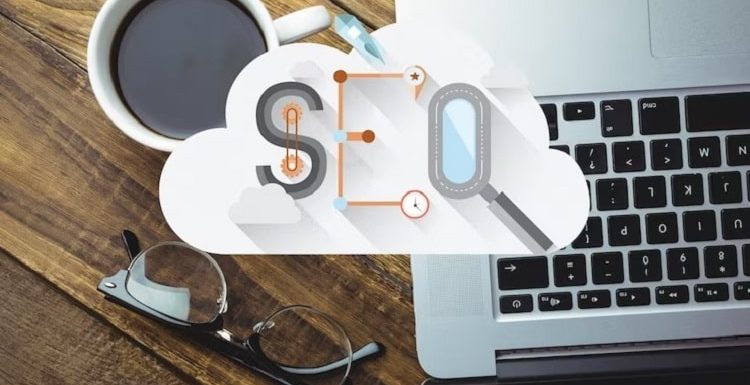 Introduction
WordPress dominates 43.3% of websites on the internet and it is the most popular and widely used content management system. Ease availability of WordPress plugins makes effortless management of your WordPress website. Said that makes it easy for every website owner to understand its feature without any prior technical knowledge.
As website owners, we all understand how important it is to get your website to rank in search engines. While there are many factors that affect your website's search engine optimization (SEO), using the right WordPress plugins can definitely improve your chances of getting ranked on the first page of SERP.
It is crucial to comprehend the significance of utilizing plugins to prevent your website from being dead. In SEO, it is believed that if you are on the second page of SERP then you are probably "Anonymous" because no one knows and hardly anyone makes efforts to visit the second page of SERP.
So let's Delve into the top 10 WordPress plugins that we suggest every website should have to skyrocket its SEO.
Yoast SEO is one of the most popular WordPress SEO plugins, as it offers a plethora of excellent features that help users produce content that is easy to read and search-engine-friendly.
Yoast SEO facilitates the creation of high-quality content. It thoroughly examines each piece of content and provides insights into how it appears from both an SEO and readability perspective.
As a result, this ensures that both search engine crawlers and human readers find the content pleasing and readable.
Some of the best features of Yoast SEO Plugin:

Content and SEO analysis: The plugin checks content for SEO and readability, and based on that it provides valuable insights and suggestions for improvement.
Title and Meta Description: It helps with the suggestions to optimize the title and description. Gives an idea to use your focus keyword in the title, description, and URL that ensures better rankings.
Keyword optimization: It allows users to set focus keywords and ensures that they are used appropriately throughout the content.
XML sitemaps: Yoast SEO automatically generates XML sitemaps, which makes it easier for search engine crawlers to index the website's pages.
Pricing: Free + Premium
Using WP Rocket, you can speed up the loading time of your WordPress website. It offers a user-friendly interface and a range of features that make it easy to set up and optimize website caching.
WP Rocket offers features such as page cache, minification of HTML, CSS, and JavaScript files, lazy loading of images and videos, database optimization, and DNS prefetching. These features help to reduce the number of requests made to the server, which in turn will help improve website performance.
WP Rocket is undoubtedly the best caching plugin but it is a premium plugin so users who are interested to not invest currently and avail of free plugins there are lot many options available in the WordPress repository. Naming a few are W3 Total Cache, WP Fastest Cache, WP Super Cache, etc.
Website speed is the major ranking factor these days; no one likes a slow-loading website and most of your users will not wait in the queue. Instead, your competitor will win the race if he has taken website speed into the concern. So, make sure to use the caching plugins to improve website speed.
Features of WPRocket Plugin:
Minification: It helps with the minification of HTML, CSS, and JavaScript files which improves website performance.
Lazy Loading: It helps to speed up the website's loading time by loading the visible content first.
CDN Integration: The plugin facilitates integration with popular CDNs which helps to improve website performance and reduce server load.
Page Caching: The plugin creates static HTML files of web pages, reducing server response time and improving website loading speeds.
Minification: The plugin minifies HTML, CSS, and JavaScript files to reduce their size, which improves website performance.
Pricing: Premium
Google has now updated its search engine algorithm to prioritize websites with secure connections i.e with SSL certificates. So it is very clear that secure sites will receive a higher ranking in search results, while non-secure sites may not be displayed at all.
Sites with HTTPS showcase a symbol of trust to the users visiting your website. Especially, when it is a website where the user needs to input their information like bank details, and personal info; such websites have to be SSL secured to gain faith.
Really Simple SSL is a WordPress plugin designed to easily transit websites from HTTP to HTTPS. The plugin automatically detects the site's settings and configures the website to work properly with SSL, avoiding any potential mixed content issues.
It also handles the redirection of all HTTP requests to HTTPS and ensures that all website assets are loaded securely. It is a simple and user-friendly plugin that makes the process of switching to HTTPS quick and hassle-free.
You can also purchase SSL certificates from hosting providers however it requires little technical expertise or you need wordpress development companies that may assist you to configure the  SSL with your domain as it requires making changes to your .htaccess file which could be a little riskier for a beginner.
Features of Really Simple SSL WordPress Plugins
Easy setup: The plugin automatically detects SSL and configures your website to run on HTTPS.
Mixed content fixer: The plugin detects and fixes mixed content issues that may arise when switching from HTTP to HTTPS.
Compatibility with other plugins: The plugin works with most WordPress plugins without any conflicts.
Pricing:  Premium+ Free
As the name implies, Broken Link Checker is a WordPress plugin that helps to find and fix broken links on websites. It scans the website for broken links and notifies the user through email or dashboard notifications.
Broken links can negatively impact user experience as well as it can lead to harm your conversion rate. It can harm your website's SEO by affecting your bounce rate. So installing this plugin can be a blessing for your website.  The plugin also detects broken links, missing images, and redirects, making it easy to fix issues and make your site SEO-friendly.
Features of  Broken Link Checker WordPress Plugin:
Easy-to-use interface: The plugin provides an interface where users can manage broken links by editing, or unlinking them.
Broken link detection: The plugin can detect broken links in posts, pages, and custom fields. It prevents search engines to follow the broken link.
Continuous monitoring: The plugin regularly checks for broken links on your website, and notifies you of any issues via email or dashboard notifications.
Pricing: Free
MonsterInsights is a powerful WordPress plugin that allows to track and analyze website traffic data right from their WordPress dashboards. With over 2 million active installations, MonsterInsights is the best Google Analytics plugin for WordPress. It is a premium plugin and has 3 different package ranges available. The basic plan starts at $99 per annum and is available for 1 website usage. Well, it has different plans you can choose from plus, pro, and agency plans based on your requirements.
It enables users to gain valuable insights such as page views, bounce rates, conversion rates, and more. The plugin offers a user-friendly interface and customizable reporting, making it easy for users of all skill levels to understand analytics data.
Features of MonsterInsights Plugin for WordPress
Customizable Reports: MonsterInsights offers customizable reports that allow users to see website analytics data in a way that's easy to understand and relevant to their specific needs.
Easy Setup: MonsterInsights offers a simple setup process that enables users to connect their WordPress site with their Google Analytics account quickly and easily.
Google Analytics Dashboard: The plugin offers a dashboard that displays all of a user's website analytics data in one place, so it becomes easy to track progress and work on areas of improvement.
Universal Tracking: The plugin enables users to track their website traffic across multiple devices, including desktops, tablets, and smartphones. 
Pricing: Premium
SEOPress is a highly effective WordPress plugin that is completely white-labeled and free of ads. It helps you build custom HTML and XML Sitemaps, create breadcrumbs, add schemas, manage 301 redirections and so much more to help you create your website SEO-optimized.
SEOPress is integrated with Google Analytics, allowing you to track your SEO performance. Its content analysis tool provides optimization tips to help you write high-quality posts for your users as well as search engines.
Features of SEOPress
Google Analytics Integration: SEOPress provides Google Analytics integrations that enable you to track your website's performance, such as traffic, bounce rate, and page views.
XML Sitemap: The plugin includes an XML sitemap generator that allows you to create a sitemap for your website, making it easier for search engines to crawl and index your site.
Redirections: SEOPress allows you to easily manage 301 and 302 redirections, which are essential for maintaining SEO when you change the URL of a page or post.
Content Analysis: SEOPress comes with a powerful content analysis tool that provides you with real-time optimization tips to help improve your content's SEO performance.
Pricing: Premium+Free
The speed of a website is the most important factor to create a better user experience, as slow loading times can lead to higher bounce rates and decreased user engagement.
Optimole is certainly the most useful plugin for WordPress websites because it helps to optimize the images and improve your website speed and performance.
The plugin optimizes and resizes images on your website to improve website speed and performance. It also includes lazy loading, which ensures images are loaded only when required, further improving website speed.
Additionally, Optimole offers a range of other features, such as image compression, WebP conversion, and image CDN, making it a good-to-go option for those looking to optimize a website's images without sacrificing quality.
Features of WordPress Plugin Optimole
Automatic Image Optimization: The plugin optimizes images automatically, reducing their size and improving website speed without quality compromise.
Image CDN: The plugin uses a content delivery network (CDN) to serve images, which helps to reduce server load and improve website speed.
Image Compression: It helps to compress the images without reducing their quality.
Automatic Image Resizing: The plugin resizes images based on the device used to access the website, which helps improve website performance.
Pricing: Premium+ Free
WordLift is a WordPress plugin that uses AI to improve content SEO and user experience. The plugin uses natural language processing to analyze content and suggest relevant keywords and tags improve search engine visibility. It also uses schema markup to structure content in a way that search engines can better understand, resulting in improved search engine rankings.
Features of WordPress Plugin WordLift
Natural Language Processing: The plugin uses natural language processing which helps to improve its relevance and search engine rankings.
Content Recommendations: It offers great content recommendations based on user behavior, which interns help improve the user experience and website engagement.
Easy Integration: It Integrates with Google Analytics and enables easy track the performance of the website.
Pricing: Premium
Rank Math is one of the best SEO plugins for WordPress with great features. It provides excellent features as pro tips to improve your website seo including keyword optimization, SEO analysis, XML sitemap generation, and social media integration. It can help you with a search console and Analytics integration that can help you track the progress of your website. It has a built-in 404 error monitor; that monitors the 404 pages on your website and notifies you to resolve it and create a better user experience.
Features of Rankmath
SEO analysis: The plugin does an in-depth analysis of your website and provides suggestions on areas of improvement.
404 Monitoring: It checks for 404 errors on the website and provides suggestions on how to resolve them.
Redirection Management: The Plugin offers a redirection manager through which you can manage your website's redirects.
Advanced Schema Markup: Rank Math provides schema markup options that can help search engines to understand your content better and display structured rich snippets.
Pricing: Premium + Free
This plugin is also one of the best WordPress plugins designed to improvise your website's internal linking structure. The Plugin suggests internal linking areas that make it easier for visitors to discover related content on your site. It also makes sure there are no orphan pages in the content.
Features of Internal Link Juicer:
Automatic Link Insertion: The plugin adds links to relevant pages on your site making it easier for the users to discover related content and gather accurate information.
Customizable Linking Rules: You can customize the settings and specify the number of links to include in each piece of content.
Increase traffic: With the proper internal linking and anchor text, users can gain an access to more content. This will help you to increase the interaction rate and minimize your bounce rate.
Pricing: Premium + Free
Conclusion
I hope through this list you will be able to decide the best WordPress plugin for your website that will boost your SEO and increase the organic traffic of the website. All the plugins describe described here are taken into consideration based on personal experience as well reviews from other customers. Also, read our blog Live Chat Plugins for WordPress to integrate a live chatbot into your WordPress Website.
Author Bio: 
Archit has been working with WPWebElite since 2015 as a Content Manager. He is a passionate content writer and has a love for WordPress and Digital Marketing so he spends a significant amount of time writing about it.