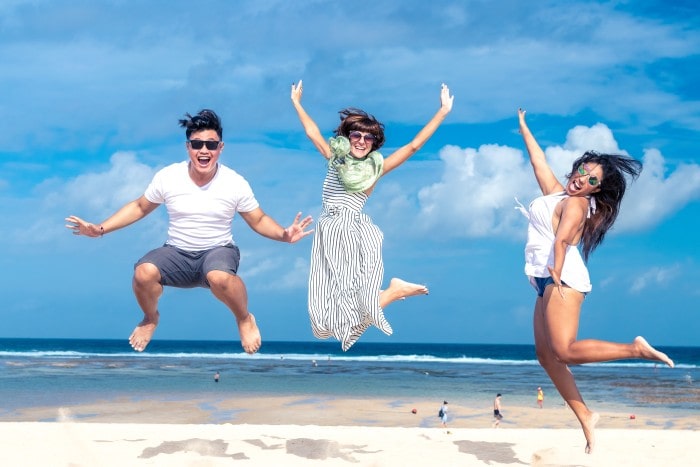 Singapore is not a very big country; as far as size goes, it is rather small. However, don't make the mistake of thinking that small means there's not much to see or do. Our experience is that you can spend as much time as possible in Singapore and still find things to enjoy there. It's a diverse country with much more to discover as time passes. Still, if you're pressed for time and this is your first visit to Singapore, here are some things that you shouldn't miss seeing and doing.
Indulge In a Culture Fest
Chinatown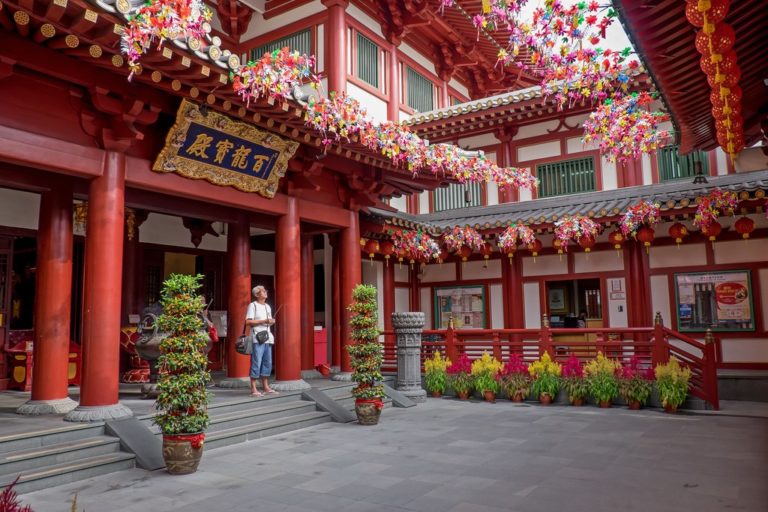 Chinatown, like Little India, is a tiny piece of China within Singapore. That's exactly how you'll feel about it when you're there. You can buy authentic Chinese medications and herbs from the markets there including great Chinese silk. Here you will find not just a Buddhist Temple, but a mosque and the oldest Hindu temple in Singapore. Explore Pagoda Street, Sago Street and Trengganu Street for shopping. Check out Amoy Street Food Centre, Maxwell Hawker Centre or Chinatown Foodstreet for some great street food.
Little India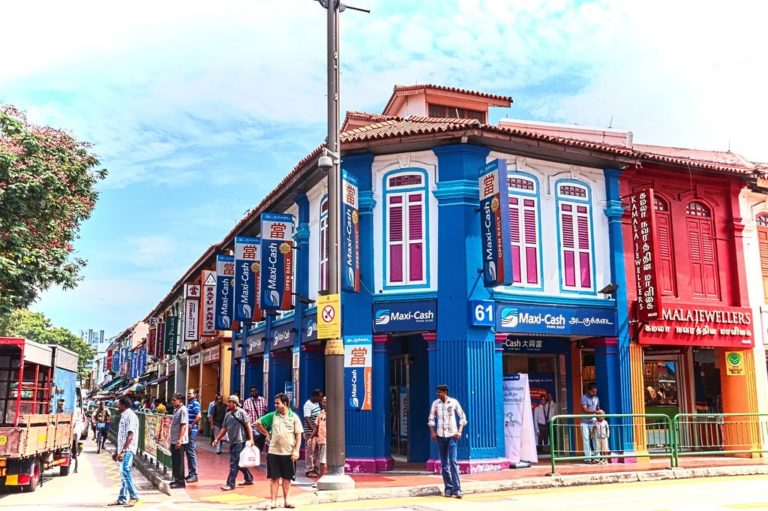 Little India is like a tiny piece of India was plucked and placed in Singapore. Here you'll find things that are typically Indian – Indian temples, clothing, decorations, buildings and shops. Soak in the Indian vibe, shop for gold, Indian clothing and food and explore the market stalls selling colourful flowers and other things. Drop by the 24-hour Mustafa Centre for a mind-blowing shopping experience.
Tiong Bahru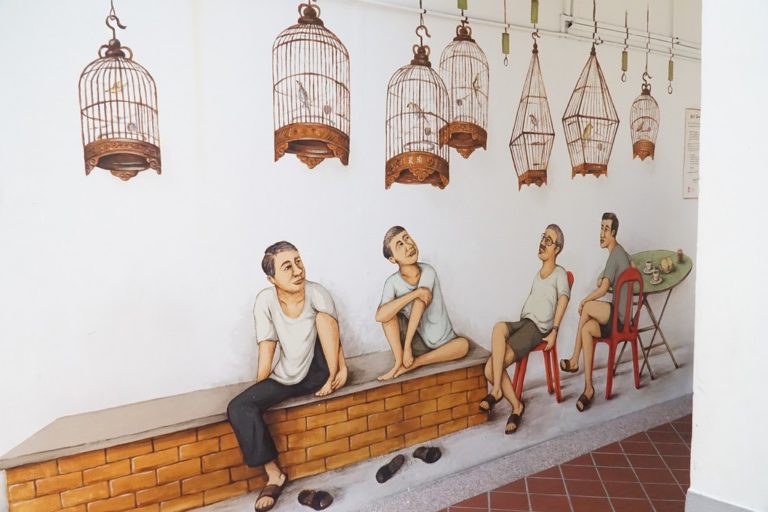 Tiong Bahru is an old area, where most of the art deco architecture was constructed during the 1930s. Explore the quaint cafes and search for beautiful art murals on the walls. Follow the heritage trail to quaint parts of the district such as the Bird Singing Area where senior citizens hang up their bird cages so the birds can all sing together. This is a mesmeric district that'll bring out the nostalgia in you for times past.
Kampong Glam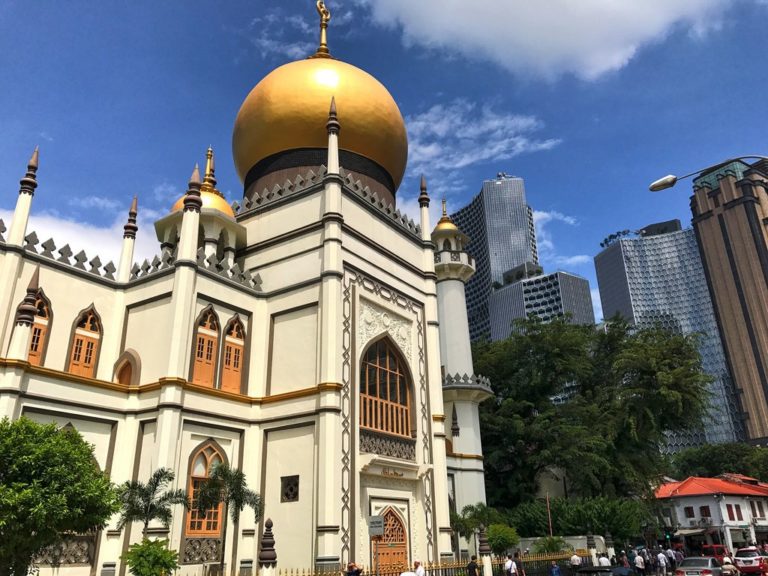 Kampong Glam used be a powerful seat of Malay royalty and is now part of Singapore's heritage district. Visit the Masjid Sultan (Sultan Mosque), a monumental and deeply impressive structure. Indulge your taste-buds on the famous murtabak, which is dough stuffed with eggs, onions and minced meat and fried. You can try this delicacy at Victory Restaurant or Zam, near Sultan Mosque. After that, learn about Malay Culture from the Malay Heritage Centre. Check out the colourful murals and artsy shop houses on Haji Lane next. You can buy souvenirs here for your loved ones back home.
Singapore at Night
Gardens By The Bay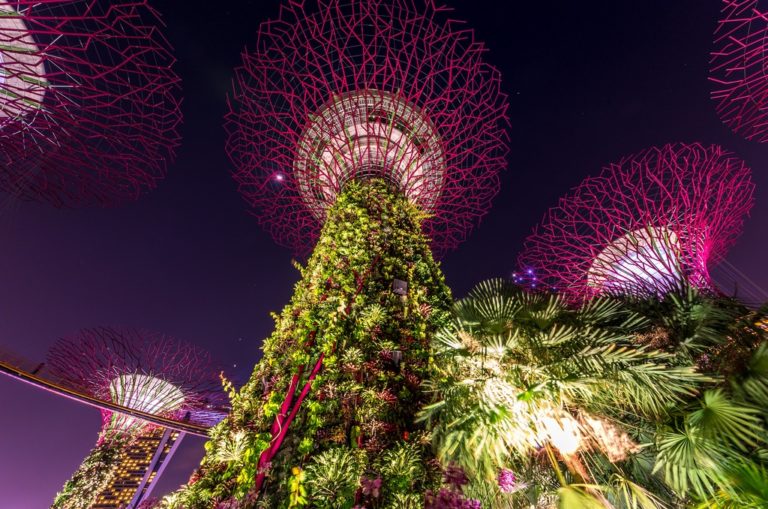 The Gardens by the Bay is a fantastic combination of nature and artifice come together to create an amazing place that you'll remember for ever. The Flower Dome is a huge indoor garden that houses a vast number of endangered plants from around the globe.  The Cloud Forest has an indoor mountain and a waterfall, along with walkways that are built over supertrees constructed with metals, wood and other materials. At night, all the trees come to life and there's a spectacular lights show that makes the place look fantastical. The Gardens by the Bay is so spectacular, you'll want to apply for a Singapore tourist visa just to see its magnificence.
Singapore Night Safari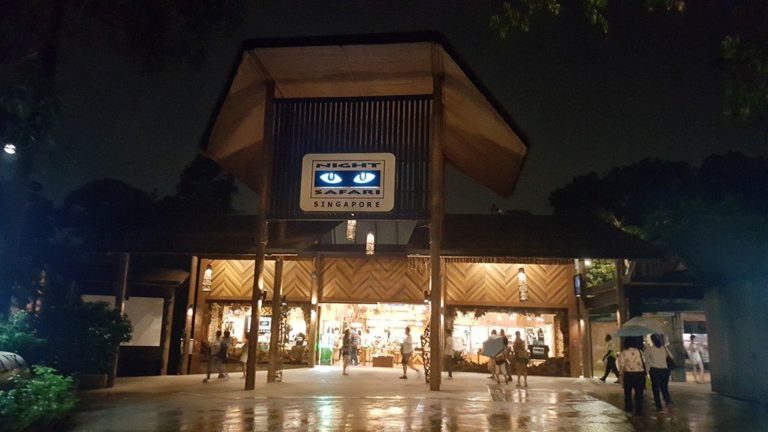 The Singapore Night Safari was the first nocturnal zoo in the world. The huge jungle reserve next to the Singapore Zoo has been converted into six geographical zones to host nocturnal creatures belonging to these zones. These zones range from the Himalayan foothills to the hot African Savannah. A Night Safari is extremely rewarding and interesting. Best of all, you can end it by breakfasting with Orangutans in the morning!
Marina Bay Sands Light Show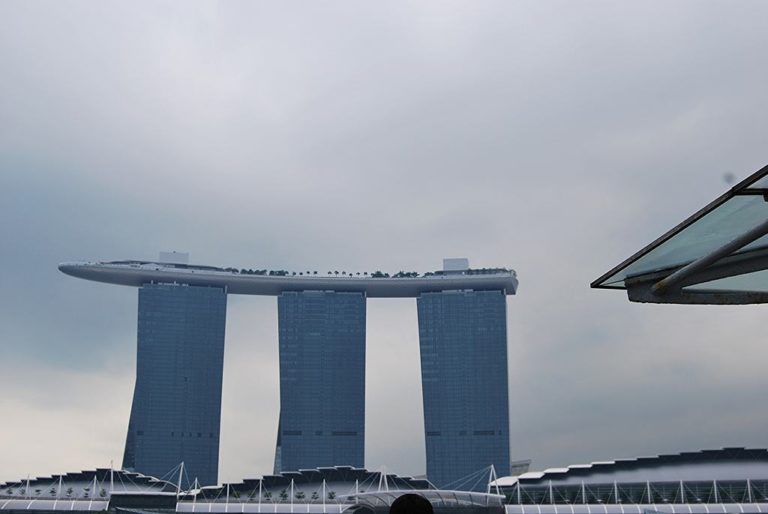 Don't forget to catch the spectacular light and water show at the Marina Bay Sands between 8pm and 9.30pm. It's a dazzling show, best seen from the top of the Marina Bay Sands complex, from where you can enjoy mind-blowing views of the entire area, one of the best things to do in Singapore.
Go crazy shopping!
Orchard Street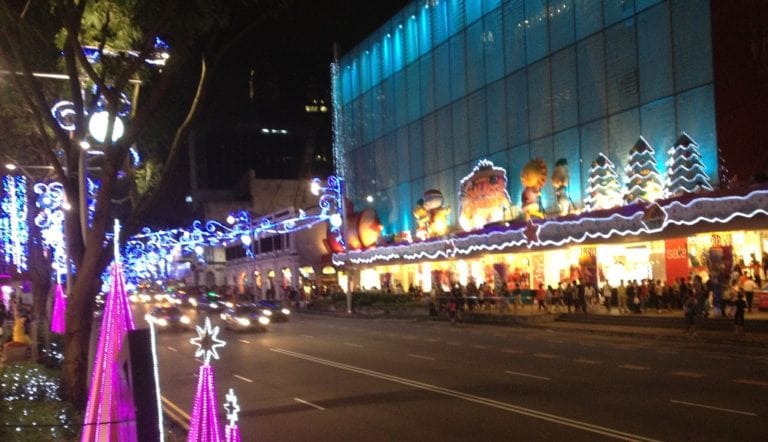 If you're a fan of designer and branded goods, then you'll be in heaven the moment you enter Singapore's Orchard Street. Here you'll find department stores, shopping malls and chain stores selling all the latest fashion clothing and accessories. Check out the ION Orchard Mall, 313@Somerset, *SCAPE, Plaza Singapura and Lucky Plaza (for Pinoys).
Bugis Street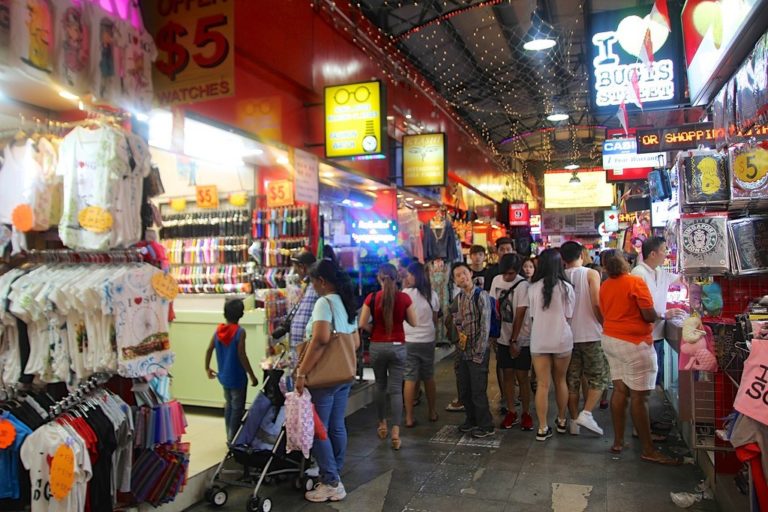 If you're into all things trendy and cheap, get yourself to Bugis Street. Here you'll get all the bargains your heart desires and more. The street has several shops and stalls selling cheap but good clothing and accessories and electronic items. If you like, you can spend the rest of your day after shopping at the National Library of Singapore nearby, which is open all night.
Nature Ahoy!
Explore The Bukit Timah Nature Reserve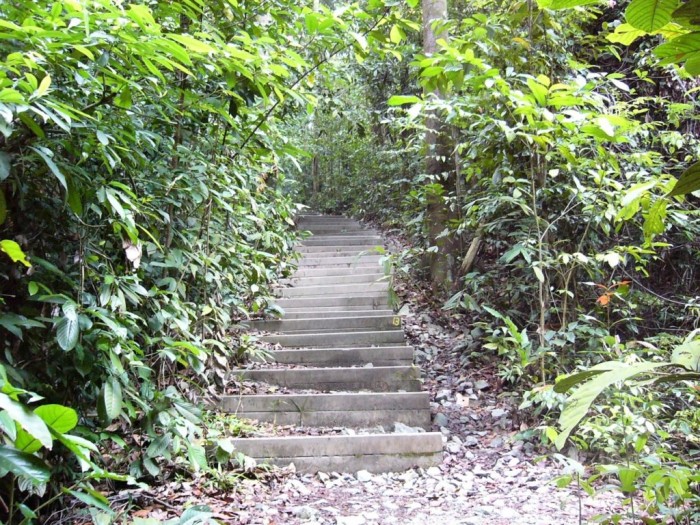 After exploring all these urban delights, you'll be experiencing some urban fatigue. What you need is a trip to the highest natural point in Singapore. Enjoy trekking in the Bukit Timah Nature Reserve. You can choose an easy trek, a moderate trek or a difficult path, depending on your comfort level. There's also a mountain bike trail that you can take. Do check out the visitor centre which offers details on the history of Bukit Timah and local conservation efforts. After you've walked your way through the 1.3 kms walk all the way up the 163 metre high summit, you'll be feeling much better and ready for more adventure.
Museums
Explore Singapore's National Gallery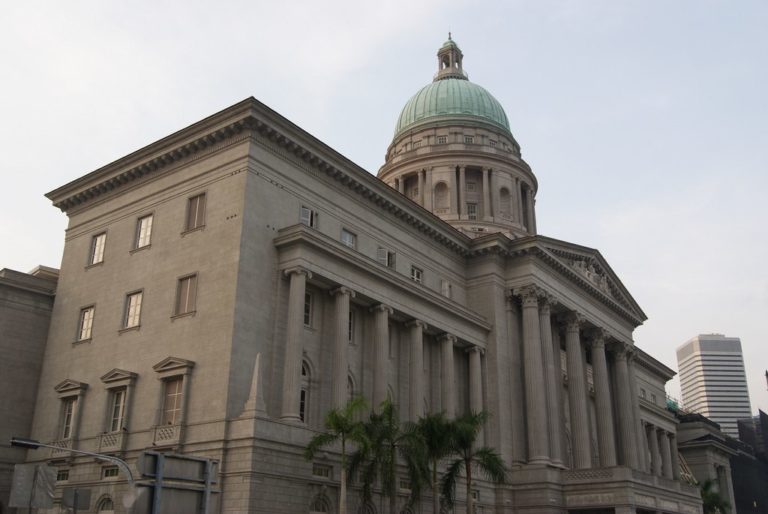 Visit Singapore's recently National Gallery, which is an architectural masterpiece. You'll find that the former Supreme Court and City Hall have been rolled into one spectacular space within the Gallery. The National Gallery is very huge, so make sure you have time to explore it properly. The Gallery contains local artwork, historical artefacts, and visiting exhibits from around the globe. The National Gallery has restaurants, gift shops and several other delightful surprises.
Singapore National Museum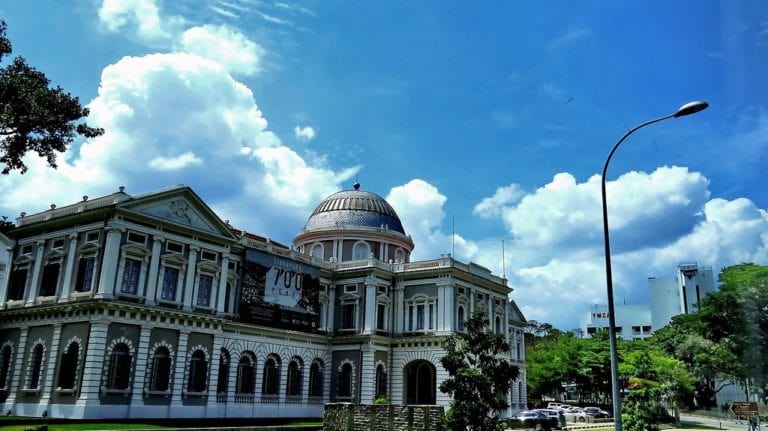 The National Museum is the best place to learn about Singapore's history. If you can spare the time, pay a visit to this museum and enjoy a comprehensive overview of the state's history. The interactive exhibits and collections tell their own story even without a guided tour.
Conclusion
Singapore is an exciting, inspiring country that's fun and educational at the same time. There's so much you can learn from this country about respecting one's environs and other things. The people of this country are proud of their nation and it shows in the way they take care of it. Visit Singapore during one of the annual fests such as the Shopping Fest or the Foodie Fest, both of which happen in the month of June.