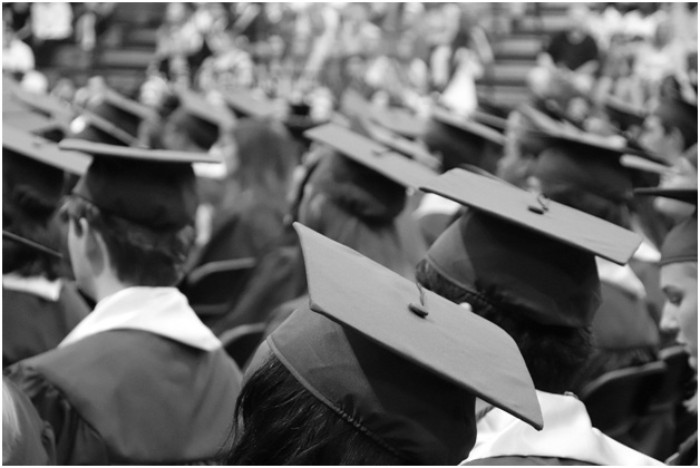 In the business world, the Master of Business Administration (MBA) is seen as the holy grail of degrees, the gateway to success in the field. It's true that most of us need some sort of formal training. (Yes, there are some who never got a degree and made unparalleled contributions to the world; those mavericks don't come along very often). But don't think that a master's degree is the only path. There are many other ways to get a foothold in the industry including 2-year and 4-year degrees in business.
To help you decide which one is right for you, let's take a look at some of the differences.
Coursework
A 2-year degree in business is going to be an Associate of Arts (AA), an Associate of Science (AS) or an Associate of Applied Science (AAS) in Business, Business Administration or Business Management. These programs ask students to complete around 60 credits, which most people can complete in four semesters of study.
Coursework in these programs tends to be fundamental in nature and focused on practical skills that translate to the workplace. It might dive into subjects like managing people, foundational business principles and intro to accounting.
A 4-year degree in business will typically be a Bachelor of Arts or Bachelor of Science in Business (BSB), Business Administration (BBA) or Business Management (BBM). Bachelor's programs typically require about 120 credits and these credits can be earned in around eight semesters and four years.
Courses delve into more advanced topics including marketing, human resources, finance and economics. Many bachelor's degree programs offer students a chance to get involved in internships where they can get real-world experience.
Admission Requirements
Associate's degree programs in business usually only require a high school diploma or its equivalent. Some may have students take entry exams that help the school understand their competency level. If it's not high enough, students might be asked to take bridge courses that prepare them for college classes.
Bachelor's degree programs often have more rigorous requirements including a minimum GPA, specific scores on the ACT and SAT, application essays and letters of recommendation.
Job Options
Graduates with an associate's degree in a business field have a range of job options available to them.
Administrative Assistants handle logistical duties in the workplace. This might include answering phones, preparing invoices, coordinating meetings, answering emails and making schedules.
Food Service Managers hire, oversee and fire employees within a restaurant or food establishment. They may be responsible for ordering supplies, scheduling staff and handling payroll.
Retail Sales Workers greet customers and help guide them to products. They also answer questions, make sales, monitor inventory and handle returns.
Lodging Managers look over the day-to-day operations of hotels and resorts, managing housekeeping, answering guests' questions and hiring and firing staff. Lodging managers oversee budgets, manage profits and look at expenses.
Those with a bachelor's degree in business typically have more options open to them in the field.
Advertising, Promotions, and Marketing Managers make promotional campaigns, oversee advertising, negotiate contracts with clients and coordinate with heads of other departments.
Human Resources Managers are in charge of recruiting new employees, training them, managing disciplinary actions and, sometimes, firing workers. They may also manage benefits packages and payroll.
Sales Managers analyze sales numbers, set prices, devise plans to get new customers and direct campaigns based on customer preferences.
Training and Development Managers might work hand-in-hand with human resource managers to train both new hires and current employees. They develop training programs, assess employees and evaluate current training programs.
Salaries
Across the board, graduates with a college degree, whether an associate's or a bachelor's, make more money than those with a high school diploma. According to the U.S. Bureau of Labor Statistics (BLS ), holders of an associate's degree made $132 more per week, while bachelor's degree holders made $468 more per week.
While those numbers are for degree holders in any field, we can zoom in a bit more and look at some specific salaries for common business jobs for those with an associate's degree: 
Administrative Assistants made a median annual salary of $38,880 in 2018 and jobs in the field are expected to decline by 7% between 2018 and 2028.
Food Service Managers had a median salary of $54,240 in 2018 and had a job outlook of 11% from 2018 to 2028.
Retail Sales Workers made $24,340 in median salaries in 2018. Jobs in retail sales are expected to drop by 2%
Lodging Managers made $53,390 in 2018. The number of jobs is predicted to increase by 1% during the same time period.
By comparison, here are the numbers for careers in business management with a bachelor's degree.
Advertising, Promotions, and Marketing Managers brought home $132,620 per year in 2018 and are projected to see job growth numbers of 8% between 2018 and 2028.
Human Resources Managers made $113,300 in 2018 and predictions have jobs in this field growing by 7% between 2018 and 2028.
Sales Managers saw a median annual salary of $124,220 in 2018 and have a job outlook of 5% from 2018 to 2028.
Training and Development Managers made $111,340 in 2018 and projections say that the field will see an increase of 8% in the decade between 2018 and 2028.
Source: All salary and job outlook data from the U.S. Bureau of Labor Statistics.