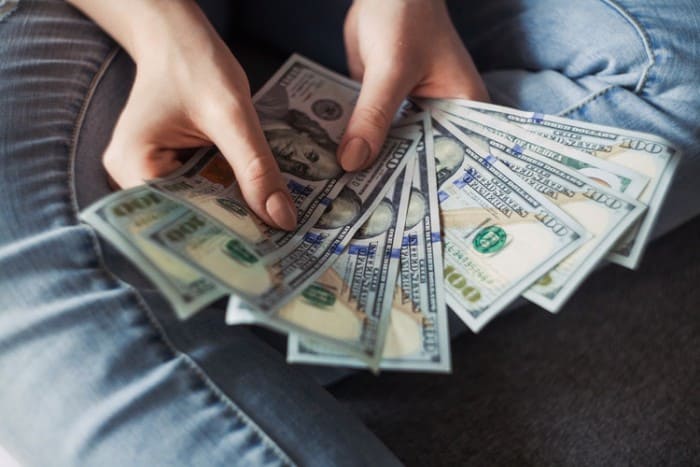 Companies and entrepreneurs who require funds for their ventures can choose business loans. These can be used to start a new establishment or expand an existing one or for any business purposes such as arranging working capital, purchasing equipments, renting or buying a workplace, etc. A business loan thus is one of the best ways to eliminate financial strain that can otherwise disrupt the growth of a company.
Today, several banks/NBFCs, micro-finance companies, lenders, etc offer business loans. Thus, it is understandable to get wary as a loan applicant. But if you know the basics of this loan and how to navigate through the application process smoothly, you can get the funds within no time.
Below, we have listed some of the essential steps to adhere to before applying for a business loan with financial institutions.
Types of Business Loans
You need to select an appropriate funding-product for your company. There are different types of business loans, each with unique set of solutions and suited for different borrowers. For instance, banks provide special equipment loans wherein the equipment to be upgraded or purchased act as collateral against which the funds disbursed. This type of product will work when you want to add or upgrade equipment, but not if you want funds for working capital.
This is why before you approach a lender, it is crucial to find out the right business loan that will satisfy your business needs. You can choose a secured or unsecured loan, depending on your financial position. Other options are overdraft, merchant cash services, a line of credit/accounts receivable line of credit, etc.
In a line of credit, the financial institution offers a specific loan amount when your business requires funds. You can replenish cash flow with such kind of loan to meet the operational costs. Then there is a lump-sum loan, wherein fund is disbursed together. You can then utilize the fund for any business purpose you have on your mind.
Have a Concrete Business Plan
The first step to get a business loan approval is to create a concrete business plan, which is convincing enough for the lenders to offer you funds. You need to explain why you need the money and where you plan to allocate the same. If purpose of loan is clearly etched, then it will enhance the chances of getting the loan approved.
For instance, if you need funds to diversify your business, explain what type of diversification you intend to bring – is it about increasing inventory, bring technological advancements, hire additional staff members, etc. Also, you must have a practical plan for repayment, which is the primary concern of the lenders.
If the bank/NBFC is not convinced that you can repay the loan amount with interest cost in time, your loan application will be rejected. So, you may want a huge amount of loan, but how good is your repayment capacity.  To know the same, you need to answer the below-mentioned questions:
Is the business income sufficient to repay the total cost of the loan?
Or, do you also have to include personal finances to pay the EMIs?
How do you plan to upscale revenue at intervals so as to meet the additional cost of a loan?
Have you thought out the business goals and prepared a plan to drive those to results?
Analyse the Company's Risk Profile
To a lender, every borrower presents a risk. The bank will try to find the ones that pose lowest risk. Thus, it is important to understand your company's risk profile. A bank will consider several aspects to assess the credit risk of your company. This will include business credit score and report. It will inform the lender about ongoing loans taken by the company, how promptly you repay the loans, defaults if any.
The bank/NBFC will also analyze your company's financial records to know if you can repay the loan in complete without missing the EMIs. For this, you need to submit required financial documents that are accurate and audited by a professional. If your company meets the annual turnover and profit criteria by the lending institution, then it will approve your loan application and release the funds.
Usually, start-ups do not have much credit history or financial records to prove that they pose a low-risk to the lender. Thus, it is harder for any company with less than 3 years of vintage to get a traditional business loan. In such scenarios, you can choose alternative modes such as a loan against property or other secured financing.
Compare Offers and Then Apply for a Loan
After performing the above-mentioned steps, you will know how much funds you need, your company's financial position and risk profile, which loan product is best suitable for your business requirements, etc. Now before you apply for a loan, make sure to shop around. Research several lenders and do not settle for the very first one you come across.
Also, do not be restricted to your existing bank. Almost every bank and NBFC will offer you a loan, but the loan scheme and offer can vary distinctly across lenders.
Find out the interest rate, other fees, tenure, loan amount, and repayment options offered by each of the lending institution. Compare these factors to pick a perfect loan scheme for your needs.
The eligibility criteria is the most vital to study. Some banks are prepared to offer small business loans to start-ups, while others provide funds to established businesses only. Some financial institutions do not offer unsecured loans at all, but just secured ones.
Go through the list of documents needed to apply for the funds and arrange the necessary to avoid any hurdles during the application process.
To Conclude
You can check out government business loan schemes apart from those offered by banks and NBFCs. Cooperative houses and micro-finance companies also offer loans. Other ways to raise finance for your company is attracting sponsors, investors, and partners in providing funds. Be it any form of financing; educate yourself with the above-given essentials so that you can apply for a business loan without making any mistakes.
Author Bio:
Sonal Mathur is a freelance financial advisor and consultant with 6+ years experience, currently working for loanbaba which is a one-stop marketplace for personal loan, business loan, home loan, and small cash loan. She is also passionate about sharing her knowledge through blog posts.