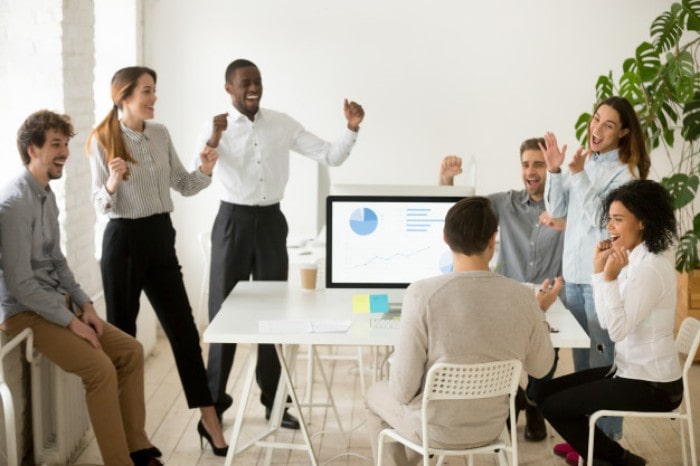 As the corporate landscape evolves, many companies find themselves making changes in order to compete. In an attempt to stay ahead of the curve, numerous organizations have changed their employee offerings, following in a trend of extravagant perks meant to obtain and retain employees. Benefits vary from company to company, but there is one thing that seems to be clear: It's a new day and age for workers. And contrary to popular belief, it's not just start ups engaging in this kind of acquisition warfare. More and more established organizations are starting to offer perks in order to turn the heads of job seekers and entice them to consider employment. These incredible benefits say a lot about the desires of employees and the culture of companies, allowing organizations to shape the perceptions that prospective candidates have about them. Below are some of the top perks currently being offered to employees. They span across industries and countries and are slowly changing the working world as we know it.
Free Food
Beginning as an easy and popular perk among startups looking to acquire top talent, more and more companies are beginning to offer employees free food. From sparkling water to catered lunches, corporations are beginning to allocate portions of their budget to snacks like Animal Crackers, Cheez-Its, and fruit. San Francisco based Asana for example provides employees breakfast, lunch, and dinner on a daily basis, along with snacks. Each meal at Asana is sustainably farmed, organic, and if possible local. Though spend per employee ranges from company to company, most organizations devote around $8-$15 per employee per day on food. In addition to attracting employees, companies may have another reason for paying for food for, as covering the cost could present an opportunity to receive a tax deduction for organizations.
No Work Hours
Some companies are implementing an unstructured work day to allow for greater autonomy for employees. Netflix for example, no longer tracks employees work hours, completely doing away with the classic 9 to 5. In this system, employees are assessed not by time spent on projects, but rather by completion, meaning as long as you are getting your work done, you are essentially free to come and go as you please. The perk doesn't stop there, as employees are also offered unlimited vacation time throughout the year as well, but all of this is done with the understanding that employees will maintain high levels of performance.
Office Health Services
Tech giant Google is the standard when it comes to employee perks. In addition to free food, free shuttles to and from work, and even discounts to some public events, Google also houses medical professionals on its campus. Everything from doctors to massage therapists and chiropractors are available for employees along with top of the line health insurance benefits. In order to compete, some companies have begun to hire consultants to help them construct cost effective strategies to enable them to allocate more of their budget into other benefits for employees.
Volunteering Hours
With a greater push towards social awareness in the new age, companies are making adjustments in their policies to enable employees to engage in service work. At Deloitte, employees receive 48 hours of paid time to complete the community service endeavors of their choice. On top of this allowance, Deloitte raises money for noble causes and even holds a day of service each year. Deloitte also has Pro bono and skills-based volunteering opportunities in which they deliver hundreds of thousands of service hours to pro bono clients, working to help them realize significant gains. This includes providing funding and staffing projects as if they were working with a paying client.
Travel Stipend
One of the most lucrative perks that is slowly gaining prevalence involves companies providing employees with an allowance for personal travel. G Adventures, a small-group travel tour organization based in Canada, offers employees who have been with the company full-time for at least a year a subsidized trip every ten months to one of their 650 tours. The company will finance trips up to $2,850 USD, which includes a $570 allotment for airfare. Even more notably Airbnb, the share economy lodging site, is buying into the perk also and providing employees $2000 on an annual basis(broken down into $500 each quarter) to stay in an Airbnb anywhere. This is on top of the fifteen paid days off employees are allowed.
With these and many more, it seems the trend of benefits will only continue from here on out and may one day be the norm across all companies and industries. The question then becomes, what might organizations offer in the future? It seems only time will tell as retention rates and job satisfaction among corporations continue to rise. Companies have indeed found the formula to keep employees happy.
Douglas Keller has been working in business for over 20 years, lending his skills mainly to areas of finance. He now provides insights and advice on his site Peak Personal Finance.