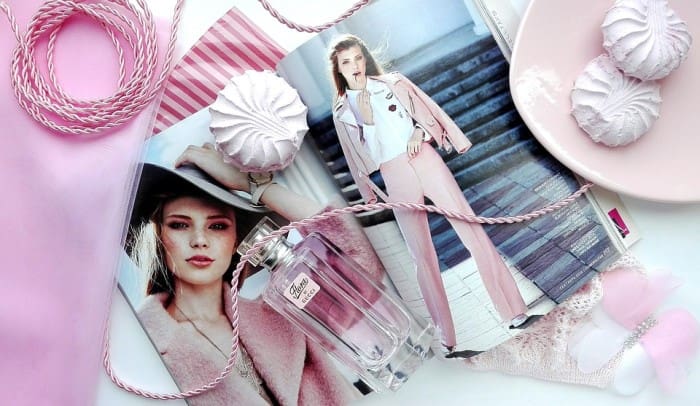 Life is a series of occasion and we need to attend them in a recurring basis. We can select the right makeup, right attire, different hairstyles, and even the right footwear, but often we forget to change our perfumes according to the occasion. Now the billion dollar question is how to select the perfumes for men and women according to the occasion where your fragrance will match the right tune but it will never overpower your physical presence. In short, let's discuss here how to do the perfume shopping according to different occasions.
If you see the perfume stock in the Online Shop, you will get to guess that finding the right perfume for a specific occasion is an art and in order to master it, you need to learn a few clues so that your audience appreciates your taste of fragrance along with your dress code.
While you are at Work:
Using the right perfume at workplace is a great task. You cannot use any fragrance that is too bold and seductive because use of very strong and alluring fragrance in office is against the workplace ethics. Citrus scents are the safe bait because they are not very bold and always offer a stimulating effect on the audience around you, but citrus smell gets quickly diminished.  In order to keep your fragrance alive, do carry the citrus deodorant or EDP with you so that you can retouch the scent in every 2-4 hours.
After Work Socializing:
As you change your dress after office hours for joining a social get-together, you can change your perfume accordingly. Here you need to sustain your fragranced presence with a tweak and twist in selection. Woody, musk or aqua smells are perfect for evening time if it is summer. For winter, you may go for oriental or fruity floral. Preferred fragrance base for perfumes for men and women may slightly vary in its own way, but ultimately you will be able to find a similarity of notes in them. You can check the perfume stock in men and women perfume category to get the impact of seasonal change in perfume section.
While Facing an Interview:
In a professional interview, first impression matters and a well chosen perfume can create a clean and professional image of the candidate. Green and natural smells are the best choice for such an ambiance.  If you are facing an interview, you can safely wear a natural fragrance like floral or grass, new leaf smell, etc. These fragrances will keep you balanced and well scented that will never leave a powerful aroma effect on your appearance.
Attending a Date at Night:
Attending a date at night is obviously a special event in your life, and that is the reason, you need to select a perfume, which will help you to express your personality in its sweet flavor. Well your look and personality will be the main player here, but your perfume will help you in creating the lasting impression.  Oriental is the best perfume family for your date, so you can select an oriental perfume.
But while you use the perfume, do not overuse. Rather use with restriction, like apply them in your collarbone and pulse points so that you stay fragranced but the scent cannot overpower your presence across the table.
At a Dinner Party:
At the dinner party you are in obvious company of a group of people and food is the main focus there. You need to use a perfume, which should not be loud enough so that other people sitting near you felt the smell more than the flavor of the dish served on the table. Light fragrance like wood, amber, mask or wood leather combo for men will be the ideal perfumes in this situation. You will smell beautifully but the smell will not create hitch in enjoying the delectable dishes and their savory aromas. More soothing will be your fragrance, your scented presence will be more enjoying for the people around you.
In a Wedding:
Wedding is a special ceremony and you need to get an exclusive makeover to attend the function. For similar reason, you should select a perfume that is gorgeous but at the same time it will be soothing enough. For example, if you are attending a wedding ceremony during summer, floral or aqua fragrance will be the best option. However, in the wedding function you should use EDP instead of EDT so that the fragrance stays for at least 5-6 hours.
These are the general guidance for smart perfume shopping for different social functions. Although buying perfume is a personal choice, with these clues you can decide the perfumes with better ease.  In Perfumebooth, you will get to purchase varieties of perfumes from different brands. However, before purchase
Check the product description
Check the notes of the perfume
Check the user review.