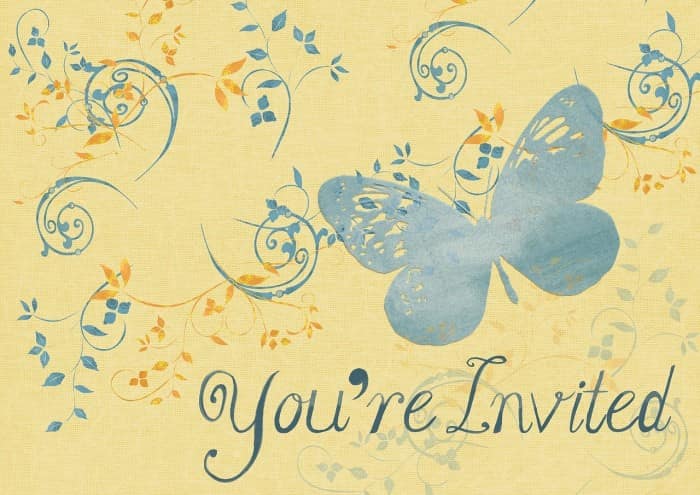 There are many tips you probably have followed to designing the perfect event invitation. But, one question certainly pops up in your mind when you think of designing the event invitation. How to plan the perfect event to assist your consumers' plan the perfect day?  You can ask an event manger or event designer how he or she usually plans the annual business wedding showcase.
An event invitation, for instance wedding showcase can be a biggest event, if you know how to design, plan and execute it. A lot goes into it, because you have many local vendors who come to showcase their services. Here, in this blog post we are going to describe five important things that make you sure your event invitation is perfect.
An event invitation can turn into quite the undertaking, whether you are not aware of it. The designer worries a lot about the layout of the event invitation design card, the boss sometimes wants to say in where the logo of the event goes and the copywriters spends all day and night on the copy and so on. In reality, a successful event invitation can be simple and produce the outcome, of you know how to design it. Here is how to do it.
A Perfect Event Invitation ……………………..
In short and simple, sweet and to the point – The main purpose of an event invitation is to prick the recipient's first and foremost curiosity, not to disclose all the things of the event before it happens, like details or the event or information of any kind that is directly or indirectly related to the event. What to, when to or where to pack, and how to get there are some of the most essential things to know, buy they do not related to the invitation. They would surely be covered in the event communication later on. This is one of the most important and proven tips to make your event invitation smooth and perfect.
It is Seductive – A good invitation is nothing but an advertisement. Today's world is more or less dependent on advertisment of various kinds, and an event invitation os not an exception. The main theme behind it is boiled down to three sentences, but not all things are revealed. You need to leave something to the imagination! The more specific information you cram into your event invitation, the less the recipient will take away from your invitation. Here, comes the advertisememnt. This way you can grab more recipients and make your invitation just WOW.
Is Sent Out in the nick of time – It is usually seen that most of the event invitations are sent out late. The organizers may or may not be waiting to confirm the catering, entertainment, people and others that have nothing to do with the event invitation itself, but they are more or less important for sure. These types of even technicalities are more and more important to you, but not always important to your participants. All things are not necessary to be connected to your technicalities but something are there that are related to your participants. You must consider that in an event invitation participants are the heart of a program.
Contains a Call-to-action – You should make sure that your event invitation contains a clear and simple call-to-action. You should encourage the recipient to take the action straight away. If you organize an invitation and that just recounts, but does not prompt, is like a leaflet from the pizza place down the street. It is though very, very forgettable. Therefore, you need to do something that have call-to-action and give your event invitation a perfect boost.
Can be Repeated & Personalized – Oh no, never, no one reached or reacted to your event invitation! You should not worry at all if it happens. If your invitation is well enough and constructed, it bears repeating. You need to know or remember one thing, which is one of the most important things to remember. You just need to switch the message up and point out that the deadline for registration is about to close. This way not only you will get to know how many people are coming in your event, but also get a rough clue about their presence and according to that you can arrnage the things and avoid doing mess.
Last, but certainly not the least, the sole purpose of an event invitation is to get potential participants to register as well as show up for the event. A question certainly comes in your mind. What does a good invitation look like? The answer probably you got in this post that will surely help you putting your event things together and make it a successful invitation.