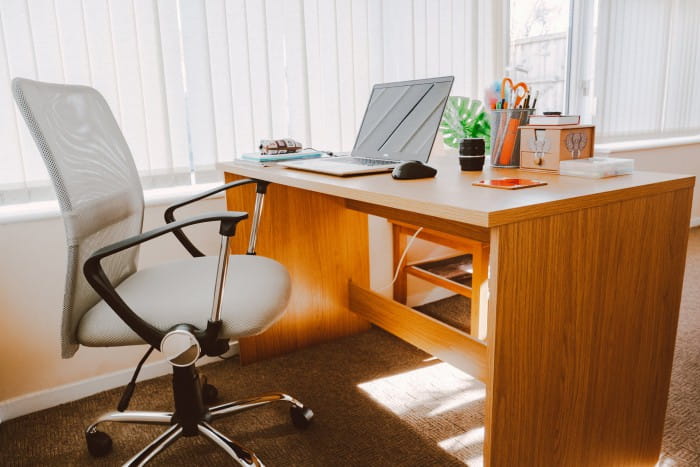 Are you the owner of a small or medium company? You must want your employees to feel most comfortable in the office. If they will feel comfy while working, they will prove to be more productive to you. Hence, most offices have mesh office chairs, nowadays.
A mesh chair has a mesh back which resembles a fishnet. This kind of back offers throughout air circulation. When you are sitting on a chair for more than eight hours daily, proper air circulation is very imperative for the health. Apart from that, a mesh chair has many more benefits, some of which you will get to know in this post. Each and every mesh chair is designed to maximize comfort and convenience for the user.
Breathing Ability with Ventilation and Airflow:
From many benefits of mesh chairs, the most important one is its breathing ability. Breathing ability means the ability to offer better ventilation and air circulation. Its punctured surface helps you to avoid sweat and keeps your back cool and dry. Also, it will help to reduce tiredness, which allows you to give your attention to the work.
The mesh chairs are designed for the betterment of human health, safety, and comfort. With the help of the fishnet back support these mesh chairs will prove to be an investment in your company.
Minimal Maintenance
Not only does a sweat-free back keep an employee drier, cooler, and more comfortable, but this also results in less maintenance for the chair as there is no sweat to spoil it.
Sweat can soak into covering, which leaves dirty looking spots on it and implanting an unpleasant aroma over time. This will not be a case if you are using mesh chairs. As the backs of employees are drier, there is a very little need for cleaning the mesh chairs to make them look and smell good. You must keep your office environment as clean as possible, so the productivity and quality of your employees increase.
Durability
If you think that the mesh chairs are not durable just because of their thin back, you are highly mistaking it. In fact, these thin looking chairs are quite durable. The fabric of mesh chair is woven closely which makes it strong and durable enough to last till years.
On the other hand, fully covered chairs can tear and wear in their covers and the padding can get flatten out, which will make these chairs look broken down and the most uncomfortable. Many times, in mesh chairs also rigid plastic or metal frames are used to hold the mesh weave. This can reduce the chairs' durability. Hence, you need to be careful while purchasing the chairs.
Employees enjoy using new furniture. The prolonged durability of mesh chairs will make them feel like this to employees for a long period.
Style
The mesh chairs are styled in a way which can appeal to your employees. Mesh chairs have a slim profile which makes them look more modern. These chairs are classic in appearance. Furnishing your office with them will help you to make the office look ultra modern. The comfort of furniture in an office matters much to many employees, so equipping the office with mesh chairs is a better way to create a modern surrounding which many employees will appreciate.
Over to You
Even if you possess a small place for your office the contemporary design of mesh office chairs will make sure that it will fit in less space compared to typical big chairs. Thus, your office will look more spacious.
Now, if you want to make your office look modern and your employee to work with the utmost comfort, you should visit Thedesigneroffice.co.uk. They are one of the best furniture makers in the town.