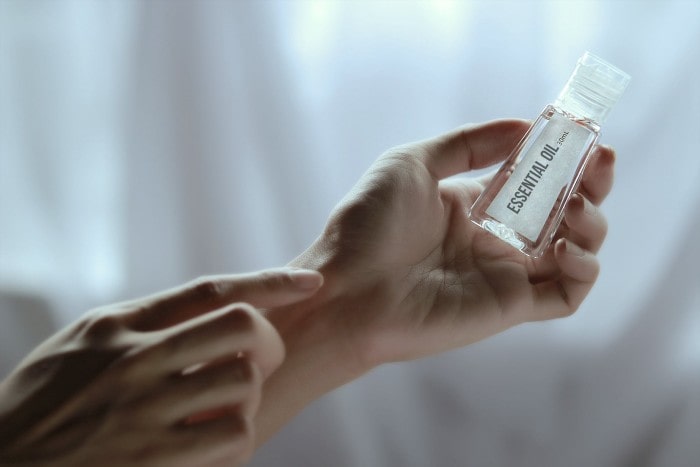 You may enjoy using cosmetic products for skin and beauty benefits, but how many of them are formulated using natural products? Nowadays, most of the cosmetic products that are available in the market comprise some chemical agents that have damaging effects on the skin.  Moreover, not all types of products suit all types of skins. So, if you have sensitive skin, just take a step back and look at some natural products like essential oils. Never give a try to any essential oil? You will be surely surprised to see how many ailments and beauty issues these oils can alleviate naturally.
Natural essential oils are usually extracted from different parts of the plant through the steam distillation method. As they are extracted only using natural ingredients, they are usually safe to use on all types of skin. However, if you are going to use any essential oil for the first time, it would be great to do some research to know how to apply them for attaining the best beauty benefits.
Do you want a glowing, radiant, youthful skin? Continue reading to know about the five essential oils that can help you in getting the best beauty results without shelling a lot of money.
Being a king of all essential oils, lavender essential oil can be used on all types of skins be it dry, oily or sensitive. Extracted from the flowers of Lavandula angustifolia through steam distillation method, lavender oil comprises great soothing, antibacterial, anti-inflammatory, and anti-fungal properties that are proven quite effective in repairing, soothing, and healing your skin. Its soothing properties help in alleviating sensitive skin conditions like rosacea, eczema, psoriasis, etc. Many natural therapists and dermatologists prefer this natural oil to get glowing, flawless, and youthful skin naturally.
Mix 5 to 10 drops of lavender oil in a tablespoon of coconut oil and then apply this blend all over your face twice in a day to get beautiful and glowing skin naturally.
Soothing and calming, chamomile has been used since the Egyptian and Roman times for beauty purposes. Extracted from the fresh flower of Anthemis nobilis, chamomile oil is proven quite beneficial in calming the pain associated with inflamed skin. Its great anti-inflammatory, anti-itching, soothing, and moisturizing properties make it a great oil for sensitive skin and treating harsh skin conditions like eczema, dermatitis, acne, etc.
How to Apply?
Create a blend by mixing a few drops of chamomile oil in any carrier oil and gently apply it all over your skin to get a glowing, radiant, and youthful appearance.
Neroli essential oil is another great oil for sensitive skin. Used as far back as 17thcentury, neroli oil is mainly known for its soothing and skin regenerating properties. Obtained from Citrus aurantium var. amara through steam distillation method, neroli oil comprises a good amount of Vitamin C and anti-oxidant properties that are proven quite beneficial in alleviating the appearance of premature signs of aging and protecting the skin against environmental stressors and inflammation.
How to Apply?
Mix a few drops of neroli oil in a tablespoon of any carrier oil  and apply this blend all over your skin to get an appearance that your dream of naturally.
Being great oil for oily and sensitive skin, tea tree oil can also help in repairing your skin naturally.  Being enriched with antifungal, antibacterial, and soothing properties, the essential oil of tea tree works as a great natural remedy to alleviating different skin conditions. By penetrating deeply in the skin layer, this oil gently sooth and cleanse the skin.
How to Apply?
Use this oil over your skin by mixing it in a tablespoon of any carrier oil twice in a day to say goodbye to dull skin and heal skin damages naturally.
Sandalwood is a time-tested Ayurvedic remedy for healing and repairing all types of skins. Being a home of several skin care properties like anti-aging, anti-tanning, and anti-inflammatory properties, this oil works as a great remedy to alleviate psoriasis, eczema, ringworm rash etc. Besides, it's great cooling, nourishing, and moisturizing properties help in getting a glowing, healthy, and soft appearance naturally. It also helps reduce the appearance of white spots due to skin tanning.
How to Apply?
Mix 5 to 10 drops of sandalwood oil in a tablespoon of carrier oil and gently apply this blend all over your skin to get a glowing, youthful, and radiant look naturally.
Taking care of sensitive skin with natural essential oil is quite easy and hassle-free. But, before giving a try to any of these oils, you need to consult with a natural therapist to find the best oil for yourself. As essential oils are available in highly concentrated form, it is always recommended to use them after dilution to avoid any kind of side-effects.