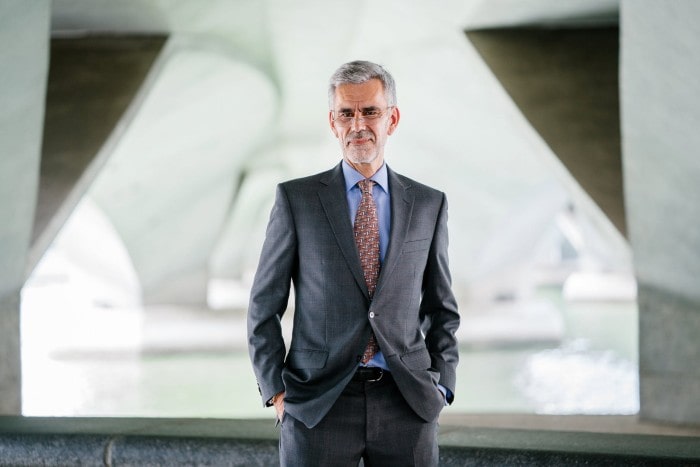 Starting a business is a crucial step for you as an entrepreneur and it can involve a lot of responsibility, and you will have to fulfill the role of many different spheres in your business in order to be able to keep it going. Starting a business is a slow and time-consuming process which does not prove to be successful right at the beginning. However, with steady and strategic steps you can grow your business enough to be successful and later on adjust your strategy to correspondingly keep the success going your way. Here are 5 things you can take into consideration in order to make your business a success.
1. Responsiveness
As an entrepreneur you will have to manage the majority of the communication that is crucial for your business, whether it's a negotiation with your business partners, internal interaction in your workplace or a serious discussion with your employees. Communication is crucial and requires your attention most of your time, sometimes even 24/7. For your business to be successful you will have to invest all of your time and be responsive to whoever that may potentially reach out to you. Sometimes, it can be difficult because of lack of signal connection. It can be time consuming to decide things over a phone call when the signal strength of your phone is not enough in the first place. This way you can invest in a mobile phone signal booster in your car, office or home and be able to answer calls anytime.
2. Taxes
Taxes are an important part to consider in your business, and often times it can make the entrepreneurs set it aside or not pay enough attention to it, and as the time goes by make it even a further struggle. Tax rates can differ depending on where you are, however a way to make sure you will not get into trouble in the future it would be beneficial for you to set aside some portion of your money specifically for the taxes in advance. Taxes are usually what's left after you deduct the costs from your revenue, and in order to calculate what amount you will have to set aside, you can refer to your tax professional or a person who is specialized in taxes.
3. Experience
Keeping up with your business can be a difficult task because of all the responsibilities and the number of tasks that you have to complete. You will have to be flexible and open to any possible changes that occur, however you will have strategically plan all of your activities and for that you will need a lot of experience. You will have to possess a big set of skills and the less skills you have the more difficulties will arise in trying to make your business successful. By its nature, as an entrepreneur you will have to monitor and help out your employees and it's your responsibility to know who does what and what the processes include. If you feel like you struggle with some skills you can consult with advisors or team members that are more specialized in the area than you are. As you do so, it is also important to absolutely make sure your team members are trustworthy and skillful as well.
4. Forecasts
Your business may not always generate the income that you expect it to. At the earliest stages of your business it of course requires a lot of work and dedication and less money than you expect. However, the more effort you put in and the harder you work, the more you are fueling your business for bigger growth and bigger income generating opportunities. It's important to have a savings account for emergency situations, however in order to avoid them you can also start constructing plans, track your performance and forecast your income. You can record every change you are planning to make in your business or the ways you are going to change or adjust the strategy that you have adopted. You can also try and observe what stage are your customer relationships in and what are your expectations.
5. Business model
As an entrepreneur you may not exactly feel the need to have the essence of your entire business mapped out because at the first sight it may sound fairly clear to you. However, in order to be able to keep your business successful and flowing you need to know every little detail about your business and its best to document it through a business model. Constructing a business model will help you understand the core components of your business such as costs, revenue, profits, resources. Having everything in one place will help you make better strategic decisions and do so efficiently in order not to run out of opportunities without realizing that.
Now that you have read these tips on how to keep your business going and make it successful, you can go ahead and keep working hard towards making it flourish and give you more benefit.