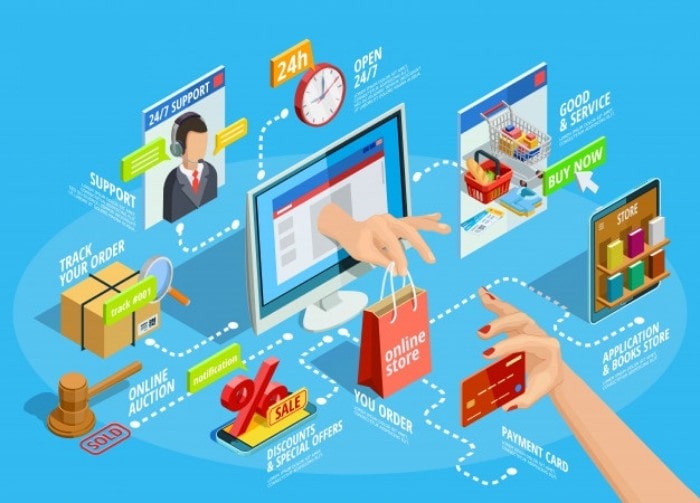 If you are running an ecommerce business, then you must be well aware of the fact that social media plays an integral role in online shopping. Someone just made a purchase from your website and is really very excited about the recent buy. He or she then tells hundreds of friends about the purchasing experience on social networks and includes a link of the product page. Now you observe increased traffic that arrives from via social and hopefully they too become customers as well. This scenario is simply ideal after you integrate social media with your ecommerce website. It is only by strategically placing social sharing buttons on your site's content or product pages that you can drive additional traffic and increase conversions.
But before you go for social media integration, understanding the psychology behind the use of social networks by the users will allow you to create a successful ecommerce strategy and help you to avoid the mistakes while integrating social media. Moreover, there are some highly innovative techniques to fully utilize the integration of social media and this can be efficiently done by hiring skilled resources from India.
Here are some effective ways to add social media to your ecommerce website.
Use share plugins on product pages:
The most common feature on the ecommerce sites are using various social sharing buttons on the product pages of the store. It is because of the increased visibility and engagement in social media network that placing such social buttons help to generate lots of traffic. There are various options for social plugins that can be added to your website. Usually most ecommerce stores choose to add Facebook, Twitter, Pinterest, Google+ since sharing any service or product on these channels matches the interest of the users. Remember to ask your skilled ecommerce resources to add your social plugins close to the image of the product.
Using the Share button:
We always love to share something that is interesting or funny with our social media friends and the share button is just a short process of getting the users know about the product or bits of other information, especially if you make it very easy for them. The button can easily be integrated and this helps to expose the site to a new potential customer base, and when they share the product page it helps to endorse your business to the entire network.
Testimonials and customer reviews:
Just as social networks help to entice people from outside to your website, similarly, you can also lead them to use your website by increasing the reliability factor. The information shared on social network pages often play a vital role and online businesses today, mostly have their presence on one or even more social networking sites. It is highly beneficial, if you can sort the reviews or the testimonials for your customers so that they can have an idea about the reliability of your website. Most people before purchasing any product or service usually check the reviewsonline to get an idea about the brand and its credibility. Reviews help to build trust as they are uploaded by real people and not by paid models.
Hashtags:
Modern customers are always willing to know more about the brands that they support and there is no easier means to encourage social sharing than by simply creating a hashtag. These actually represent something more than trending topics, provided that you know how to use them in your website. Hashtags can be implemented throughout the brands visual content in order to provide the customers with a hub of discussion and allows them to share your brand and products.
Considering the product pages:
Social media is the modern word of mouth. Buyers always want to know the experience of other customers related to the purchase of the products. Therefore, you should do everything that is possible to get into the social feeds of your audience. And for this, you have to share and ensure that your social sharing is enabled on all your product pages. This will help you to receive feedback on the purchase and also help to optimize the products for shares.
Join groups and build relationships:
Another great means to integrate social network is to participate in groups and keep tabs on keywords, conversation topics and hashtags. You can share or post articles, photos or videos or any other interesting content that can encourage your customers to return the favor. Building relationships with influential people also help to give a huge boost to the brand and enhance the trust factor.
Thus, to conclude, integrating social media into your social marketing strategy is crucial to remain competitive in ecommerce. If you can use the right strategy and social media tactics, then you can easily improve your brand awareness, drive more traffic and also convert visitors to sales.
Author Bio – I am Namrata Singh and I am working as an Internet marketing consultant and love to write articles and blogs on different topics. I am working with IDS Logic which is well-known reputed company in Noida.