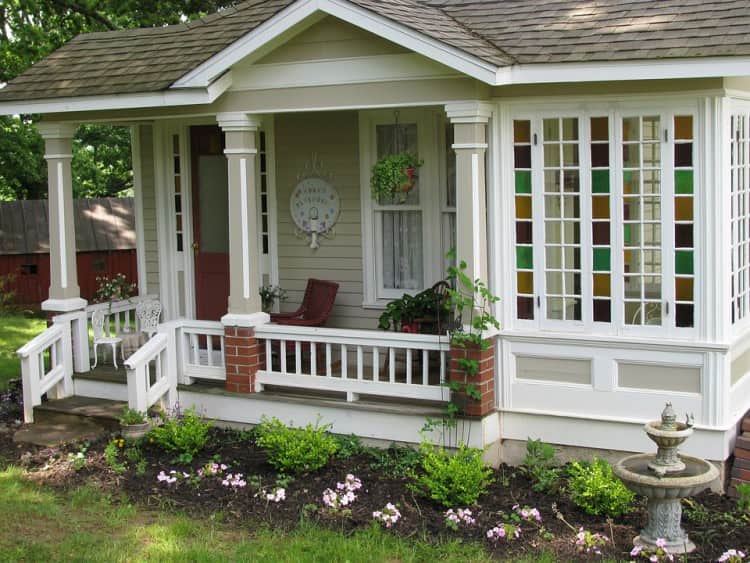 There are many reasons why the tiny house market has taken off like a rocket. The price of homes and land are out of reach for many people. Some of us would rather have quality over quantity. In a country where people are raised to believe bigger is better, we must train ourselves to live comfortably in smaller quarters.
In this post, we hope to give you some ideas that will help you during your period of adjustment. These are easy ideas to implement and they add to the beauty of your little rooms.
1.  Do not waste any kitchen space
Virtually every inch of your kitchen is use-able space. In small corners, have small pantries built from floor to ceiling. To make the room look bigger, omit the doors and have open pantries to store your kitchen gadgets and extra supplies.
Instead of cabinets under the counter that open into a vast space, have deep drawers installed. The bottom drawer can be deep enough for cleaning supplies and a drawer above that one gives you access the air space that is wasted in traditional under the sink cabinets.
Cabinet professionals are always finding new ways to give people the most for the space they have. When you look for kitchen cabinets wholesale, you will find professional help and tips to bring it all together.
Window Seals
The window seals in your kitchen are usable space. Add a pretty flower box to the window seal. Plant fresh herbs in the box for a delicious way to bring beauty to a drab area.
Kitchen jewelry
Your kitchen is white or cream, and you have a pop of color with your herb garden, but that is not enough. Install granite countertops and backsplashes. A deep gray or dark green with the subtle lines in granite gives the same effect of adding a diamond right to a beautiful hand.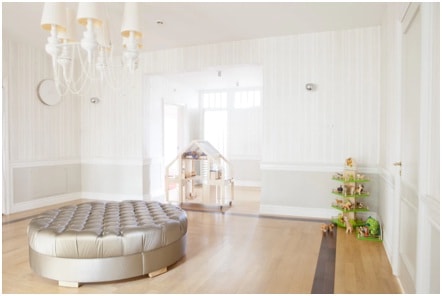 2. Beds
There are many unique bed ideas available. Shop for an ottoman that serves as a coffee table, but also folds out for extra sleeping areas. Murphy beds that are pulled out from and stored in the walls are a great way to use space. If you have small children, have fold out bunk beds. You can place these small beds three-high.
3. Bathrooms
Instead of the standard (open) under the sink cabinet, add shelves. Equip the shelves with Lazy Susan rotating shelves. This gives you more space and makes it easier to find what you need.
Have in wall cubbies in the shower tile for shampoo and supplies. Place a hanging hamper on the back of the door to save space and keep your bathroom neat.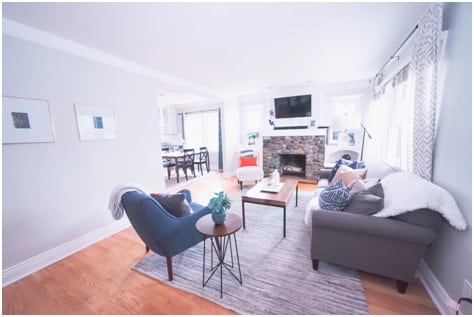 4. Living Room
Your living room should be a light color. However, white may be a bit much for this major room. Instead, consider ivory or cream. Place mirrors on the walls for the illusion of space and hanging plants will give the room a comfortable look.
It is important to go with a dark carpet (or rug). Dark gray or blue works well. The dark floor with the light walls will pull the eye up to the mirrors and accessories you selected.
5. Party time
You do not need a lot of seating or table space available on a normal day. But maybe you like to entertain from time to time. Here are some easy, space-saving tips.
Your contractor can build seats that fold up in the wall when not in use. They are beautiful when folded out with upholstered seats. Add a fold-out table in the corner of the kitchen for space to place snacks or drinks. A collapsible garment rack in the shower gives you an out of the way place to hang coats.
There is one thing we know for certain. The world is not getting any bigger. But you can own your little home and be very comfortable and content. It all comes down to using the space you have efficiently and effectively. Once you get started, you will gather plenty of inspiration to decorate your home.