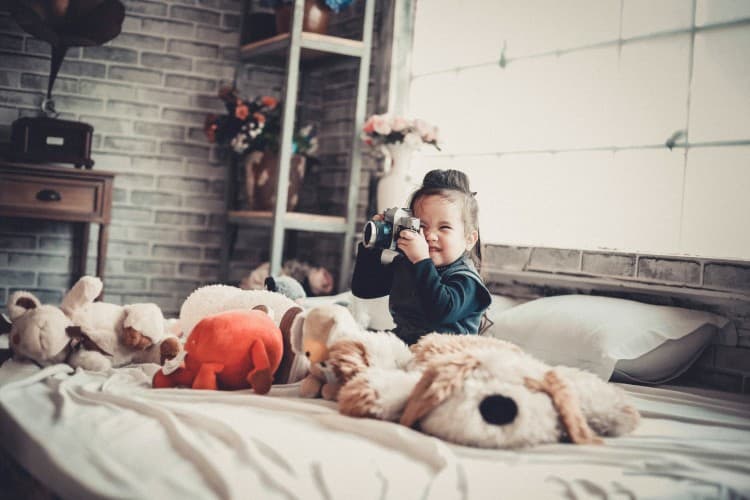 Decorating the kid's bedroom is often overwhelming for parents. Take into consideration that the kid's taste and preferences change as they grow. The bedroom style while they are kids might have to be changed when they become teens and as they mature you might want to give the bedroom a retouch once again. So how do you ensure that your kid's bedroom is decorated and that the rooms suit them through to maturity?
Here are some tips for decorating kid's bedroom you might be interested in.
Before You Begin, find out your kids Fantasy
A decorated room is a great opportunity for the kids to express what they love most. This is why it is important for the parents not to add their fantasy into the kid's bedroom. You should focus on allowing the kids an opportunity to express their personalities by choosing a decoration idea that matches their interests. Therefore, before you jump into decorating the kid's bedroom, spend some time learning what each kid loves most so as to take it to the bedroom. The importance of this is that you will create the best environment for the kids and so you don't have to force them to go in bed early! In addition, you are able to save since you will not have to keep redoing the deco as the kids grow. The bottom line is that you need to ensure you match your kid's interest when choosing a suitable bedroom decoration.
Link With Color
Color is another important consideration when decorating the kid's bedroom. Ideally, the bedroom needs to feel inviting and the best approach is the use of color. What are your kid's favorite colors? You can tell this by observing the kid while shopping as they will most likely prefer clothing that matches their favorite color. Linking this idea of colors to their bedroom will work very well. The same needs to be done when choosing bed linens as well as lighting and curtains for the kid's bedroom. When purchasing a cover for the kid's small simple mattress, consider a color that best matches the kid's favorite colors.
Following Bedroom Deco Trends Will Most Likely Mislead You
Trends will most likely work for adult's bedroom as opposed to kid's bedroom. For kids, trends work best when it comes to clothing and not living space. Generally, kids are less concerned when it comes to housing trends. Therefore, only follow bedroom decorating trends for your bedroom and not for the kid's bedroom. However, as the kids grow to maturity, you can add some trendy touch and feel to their bedroom.
Let the Kids Have a Say
Allow your kids to contribute to their bedroom decoration ideas. Their creativity will also help you in making some important decisions like choosing the right color for their beddings. Thus, while checking out the online hybrid mattress store for the best mattress brand for kids, let your kids be there to help you choose an appropriate color. They might not necessarily check the other details, but then you will get a feel of what their favorite colors are and also other ideas like creative drawings that attract them more.
Choose Flexible Furnishings
When choosing the furniture that best suits the kid's bedroom, you want to ensure that you go for a style of furniture that creates simple lines. For instance, a bed that is shaped like a race car can be best for a five years old son. However, when the same kid grows to maturity, you will want to change the furniture to match the teen's interest. Remember that furniture that is simple will be more flexible and matches kids changing interest suitably.
The Deco Should Not take Plenty of Bedroom Space
You kids need plenty of space in the bedroom where they can play, entertain their childhood friends and also store their clothing and fancy toys. Decide the bedroom deco with children comfort in your mind. You should not take away much of the space. Therefore, got for the simple attractive decoration and make sure that the kids are comfortable. For toddlers, they will require a lot of floor space where they can play and for a teenager, they need space that can accommodate their friends.
Safety and Comfort First
When decorating the kid's bedroom, you should ensure that you choose accessories that take care of the kid's safety and comfort. At least, while choosing the kids bedroom accessories safety should never be overlooked. Don't go for hangings that could be dangerous for putting your kids into danger. In addition, when choosing the bed linens and the mattress, ensure you for comfort as the priority.
The most important thing to keep in mind when choosing kids bedroom decoration is ensuring that you match their interests. In addition, choose a style that doesn't end up being outgrown quickly. The overall objective should be comfort and safety for your children.