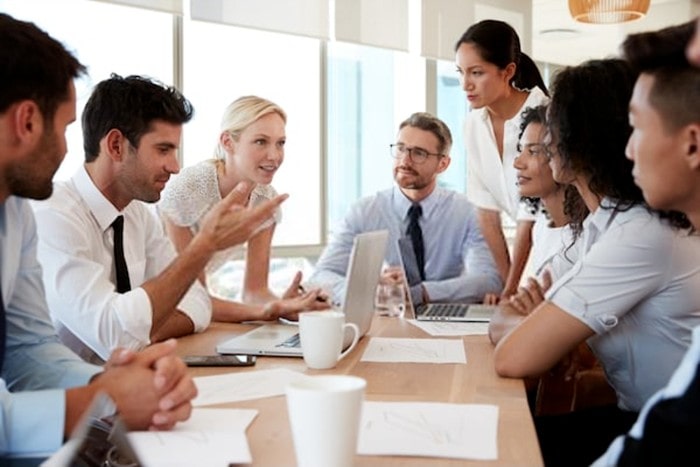 Every business – from small companies all the way up to major corporations – has its own unique culture. This culture is comprised of the attitudes and values not only of the company itself, but also of the people who work together to run the business. In companies with healthy cultures, employees communicate efficiently and work together as a team to meet objectives resulting in increased productivity, better employee retention and numerous other benefits.
Building a strong culture makes sense because it improves employee morale while helping businesses grow. Unfortunately, many business owners just don't know where to start. Here are a few simple things you can start doing today to improve company culture and communication in your business.
Make Communication a Priority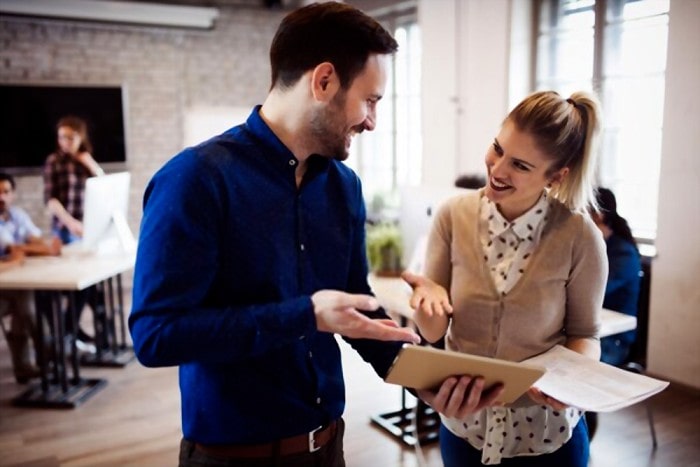 Good communication is the foundation for a healthy culture within your company. Utilize modern communication and collaboration tools to make it easier for the members of your team to connect. Programs like Slack make it easy for people to interact during the workday, and Skype is great when you need a platform for video conferencing.
Use a project management tool like Asana or Trello to keep everyone on the same page. This is especially important when you have multiple team members working on various components of a large project. Having an organized tool that allows everyone to keep an eye on the progress of a project and make notes ensures that everyone is on the same page.
Be transparent. Share successes as well as challenges and even failures. Just making the effort to talk openly goes a long way toward improving communication throughout the organization. And by being transparent and keeping everyone in the loop, you can prevent people from feeling like they are being left out or that things are being hidden from them.
Cultivate Strong Relationships Between Co-Workers
Building strong relationships between the people who work for you improves morale and drives employee engagement. It isn't something that happens right away, though. Building relationships between co-workers takes time and effort.
Improving communication goes hand-in-hand with cultivating strong relationships, but you can also help co-workers connect by organizing after-hours social events. Whether the entire team meets at a local hangout to unwind at the end of a long work week or you organize something like an annual camping trip, these things bring everyone together and encourage the type of face-to-face interaction that builds strong relationships.
Make Room in Your Budget for Employee Perks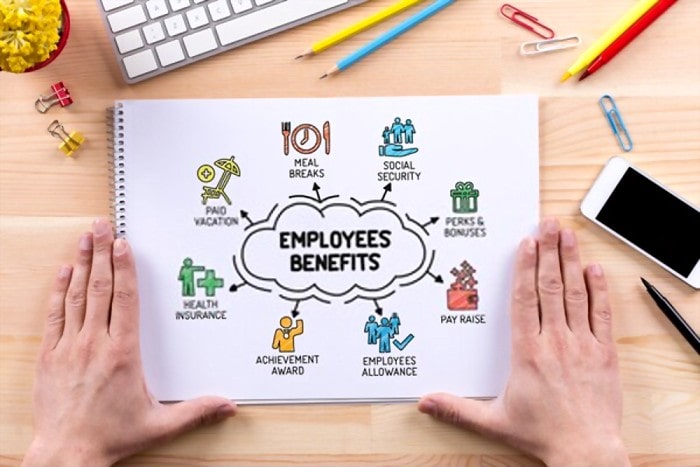 What do many huge companies like Facebook, Netflix, and Google all have in common? They all invest in perks to help their employees love their jobs. While it may not be in your budget to offer things like the on-site healthcare Facebook provides for its workers or Google's mid-day gym classes and on-site gourmet meals, there are several smaller perks you can likely afford that will make a big impact.
Offer free snacks in the break room to keep workers full and focused throughout the day, or start a Monday morning yoga class in your office. You could also offer perks in the form of company schwag, like blank t shirts or sweatshirts, for new hires.
Make sure to reward your team for good performance, too. When someone on your team does something awesome, recognize them during your weekly meeting, and offer them a little something special as a token of your appreciation. Something as simple as a gift card to a popular local restaurant shows your gratitude and gives your employees an incentive to work harder.
Be Flexible
Workplace flexibility can mean many things. In today's busy world, employees are increasingly searching for jobs that offer a degree of flexibility in terms of scheduling. While there will always be deadlines that need to be met, most companies can get away not having completely rigid schedules all the time. From simple things like making time for parents to get away for a few hours during the day to attend a school play or baseball game to things like maternity leave and sabbaticals, among others, there are several ways your business can improve flexibility for your employees. You could even offer the option for members of your team to work from home when being in the office isn't absolutely necessary.
Implementing a policy of flexibility improves morale and can lead to a much better company culture. It shows that you care about your employees and their lives, and by giving just a little bit of flexibility, you can help build workers who are happy to go the extra mile to meet your needs. Being flexible also improves retention. In other words, allowing your employee to spend a few hours watching their kid's baseball game could save you the hundreds of hours it might take to train someone new.
Make Culture-Building a Priority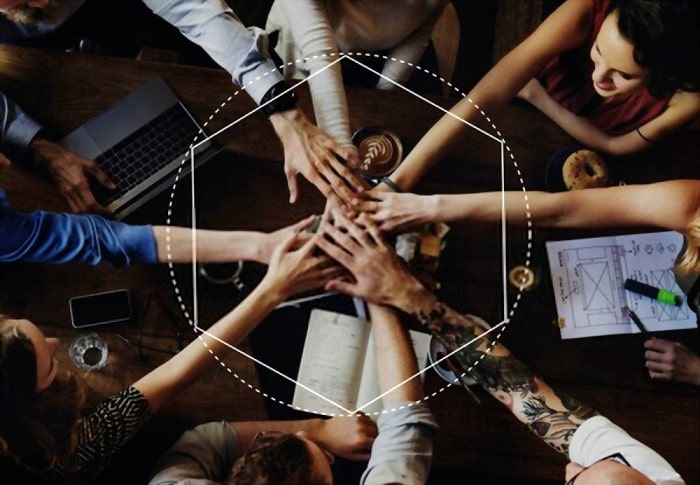 Developing an amazing company culture isn't something that just happens. It takes a lot of time and energy, and you may need to try several things before you are able to create a culture that aligns with your company's values and mission. That's okay! You just need to be willing to invest the time necessary to build a culture that works.
When it comes to building company culture, there is no finish line. It is an ongoing process that should be constantly evolving along with your business and your employees.
In Conclusion
Building an amazing company culture takes time, but it boosts employee morale, improves retention and can help your business reach new heights. Strong communication is the foundation of a good culture, so it is the most important thing to focus on. By making it easier for your employees to communicate, work together and get to know one another, both in and outside of the workplace, you can start working toward creating a company with the type of culture that everyone longs to be a part of.
Author Bio:
Brenda Kimble is a writer and stay-at-home mother of two daughters and a son, plus their beagle named Duke! In her free time, she loves crafting, spending time with her family, and writing for companies such as The Adair Group. She also enjoys strolling the streets of her quaint neighborhood in Austin, Texas and finding the trendiest hot spots for fashion, food, and live music.