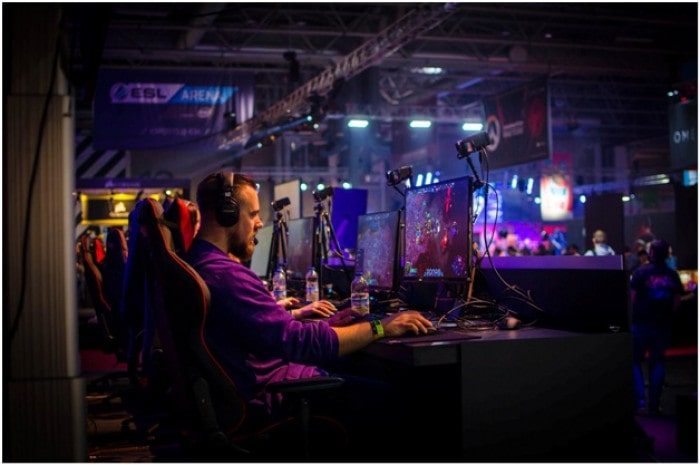 Esports is a relatively new phenomenon which is growing by leaps and bounds. The above chart indicates that the current number of eSports enthusiasts in the world is around 215 million. This number is expected to grow to 250 million within the next two years.
This exponential number has opened doors for many people who are looking for a lucrative career in this field. However, most of these people have no idea where and how to start. Unfortunately, many people are still of the opinion that playing games on computers is simply a waste of time. With hundreds of millions of dollar being generated by eSports, the above argument does not hold water. It is a known fact that one can enter the eSports arena and make a reasonable amount of money.
How to start a career in eSports
Esports is not a rocket science by any means. Fortunately, there are many ways through which one can start a career in this industry. It is a growing phenomenon which means that the market is not yet saturated. But it is very competitive. If you want to make a career out of eSports, you will need to work very hard.
The article below lists fives ways for you to start a career in eSports
Volunteering
One of the best ways of entering any new job market is through volunteering. Several companies hire volunteers in order to cope with the increasing workload. Some volunteer positions are paid while some of them are un-paid. However, in both cases, the volunteer gains a lot of valuable experience.
You may start by volunteering with company staff during an actual eSports tournament. The job of a volunteer is to provide assistance. Esports companies advertise volunteer positions on their websites. Check them often.
Another benefit of volunteering is that it becomes a plus point on your CV when you are applying for an eSports related job.
Becoming Specific about your Esporta Job
It never pays to be the jack of all trades. It is good if you do know something about a lot of things, yet it is even better to be a master of one thing. Keep yourself focused on a single area. This will prove to be very beneficial for you in the long run.
There are several specific areas with the eSports arena. These include playing, hosting, coaching, marketing, managing and administration etc. Identify one area in which you can excel. For example, if you have good communication skills, you can choose to become a social media marketer for eSports. The best way is to seek out each area, do some research, and then decide which way you want to go.
Finding, Networking and gaining experience
Your firsttask is to find people among yourfriends, family members and acquaintances who are involved in eSports. They can offer you insights into theindustry, and also provide you with valuable guidance.
Also find out which companies are involved in eSports. Visit the offices of these companies and let them know that you are looking to gain experience in this field. The experience that you gain in this company will be very useful once you enter the field. For a more comprehensive hands-on experience, seek a smaller organization. They have limited staff and more work allowing a new comer to learn new things in less time.
Staying Alert
Once you have sought out the specific eSports area in which you want to pursue your career, and gained some experience in it, you should start following websites and Facebook pages of the companies that you are interested in. Esports Observer, Glassdoor and Hitmaker are some of the online websites that showcase eSports career openings.
You will also come up with a few advertisements for internships in one of these companies. It is also a good idea because, though not very well paid, internship allows you to become part of the company, and get working experience with them. Since the length of internship is pre-determined, you may apply for a full-time job in the same company once your internship ends.
Stay Alert and check these websites at least once in a day for any eSports job opening. Sooner or later, you will find just the right job that you have been looking for.
Doing, Rather than Planning
Simply sitting at home and making tall plans will get you nowhere. As stated earlier in the article, eSports is a very competitive area. If you want to make a career in this filed, you need to become proactive. Keep practicing, hone your skills and make your presence felt. If you want to be journalist in the field, start your own blog. Start researching, write on a regular basis, and promote your content on social media websites. Some universities offer professional education courses in the field of eSports. You may opt for one of them. This will be very helpful in getting you through the door. A professional degree will also provide you with a competitive edge over your peers.
Esports is experiencing a boom. This means that a lot of people are trying to break into the eSports arena in order to make a career in the field. In this highly competitive environment, the only thing that will help you advance your career, is taking the initiative.