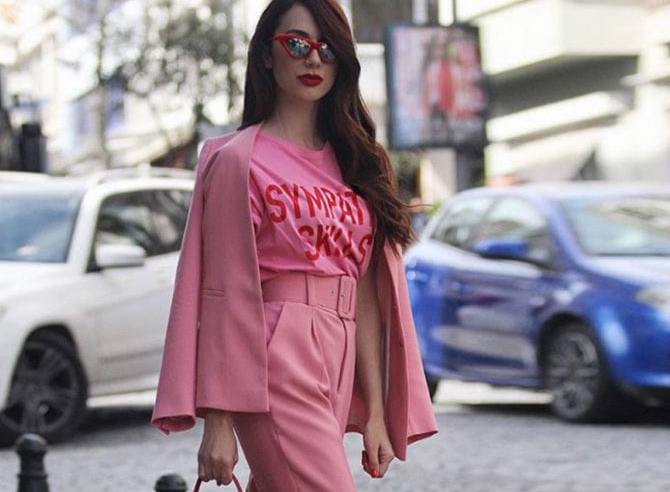 Finding and tackling one's own personal style is hard. It requires you to think what clothes suit your body type and what textures work together. It also requires your intuition, and willingness to spend a little bit too much money on a pair of shoes that you have always dreamt of.
With the age of the internet, things have gotten even harder. Each season bombards us with a myriad of new trends, designers, shapes, and colors to add to our wardrobes, and keeping up with the fashion industry can often seem overwhelming and impossible. Mastering the art of the basics is important. So what are the basics? Basics or your fundamental pieces are what you can pair with anything, and they will look great. Whether it is work or a night out with friends, these classics never fail us. The classic items that make up any fashionable woman's style arsenal. It is not necessary that they are always going to incite a moment of euphoria when the packages arrive, but your wardrobe just simply cannot do without them in the long-term. One solid rule of thumb is to create a base of neutral-hued pieces and then build upon it with add-ons to suit your signature style.
For such women who are looking to restock their wardrobe, here are some fashion pieces that you should think about getting in your closet.
Dress
For classy moms or older women, a deep-cut, full-length plain dress is necessary. This will look great for your work-related formal events and is perfect for casual parties as well as parties. One thing that you can know for sure is that this outfit look will keep your modesty intact. If you want to make your suit fancy, put on a belt at your waist that goes with your outfit and suddenly your outfit will start to look modish.
Sticky Bra
You cannot pull off a strapless or off-the-shoulder dress without a sticky bra. A normal bra with straps will show through the dress, and any strapless bra will keep pulling down unless it is a sticky bra. Get your hands on the essential sticky bra and say goodbye to all your bra problems.
Jumpsuit
One can never love pantsuits enough! They are two in one and look chic. Whether it is a lazy day at home or it is a casual day out for grocery shopping, they work for in every situation. If you want to wear them to a fancy party, you can get some latest designer jumpsuit with a trendy design and color. All you got to do is put them on at a minutes notice and pair them with some funky flats or high heels; depends on your temperament. A messy bun or braid will complete Your Outfit.
Sneakers
People who prefer comfort and love sneakers, this is one of the best fashion trends this season. Right now you do not need an excuse to wear sneakers as now you can wear them with any kind of clothes. Whether it is summer or fall, you can wear sneakers with jeans or a mini skirt and people will admire you for your sense of style. Even before they were so in, sneakers have always been our lifesavers when we want a laid-back style.
Trenchcoat
Seasons will come and go, but your trench coat is always going to stay useful in fall and winters. Burberry's trench coat remains the top one till data and not having one in your wardrobe can be a major mistake. If you want to buy a trench coat from somewhere else, make sure that it is of great quality so it can last years. You can wear anything from a suit to jeans and a top, and throw a trench coat over it and will make all the difference.
A High-Quality Handbag
Having a handbag is a must for any woman. If you are a working woman, then an ideal handbag for any workplace involves a combination of high functionality and good looks. For the best results, you need to seek out a bag that features premium materials and has a strong construction, so you do not end up with some snapped straps or worn corners after taking your laptop and files from place to place. Stylists encourage women, especially young professionals, to consider their needs before selecting the right bag. If you want a bag for your workplace, then buy according to what you will be putting in it. For casual purposes, your bag can be of a smaller size and a more sophisticated look. It is best to get a handbag that is big on the design and also serves a functional purpose.
If you love fashion, you got to have these items in your wardrobe right now!