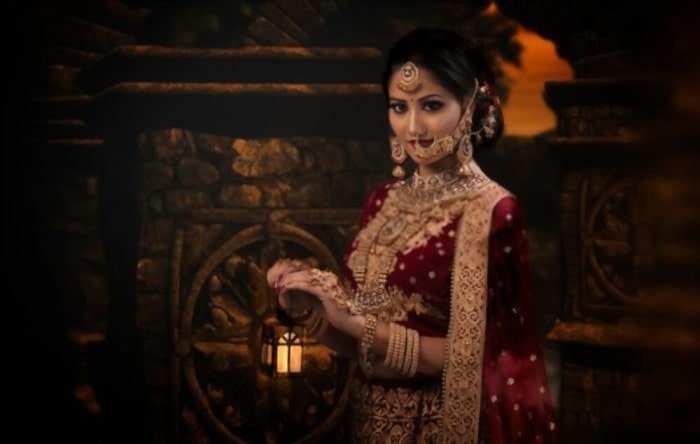 A wedding is the most beautiful day in every woman's life. Most girls start picturing her wedding day form a very younger age. Everything has to be perfect, the dress, the hair, the make-up, the venue, food, and the list goes on.
Weddings are modified from time-to-time with the ever-changing fashion trends and styles. Every year, there is a new trend in music, dresses, and in jewelry. Some best & latest Jewellery trends of the year are inspired by the popular celebs and personalities around the world who recently got married. Few amazing wedding trends setters of this year are Prince Harry & Megan Markle, Claire Holt & Andrew Joblon, Kaley Cuoco & Karl Cook, Kit Harington & Rose Leslie and many such influential couples. Every big Wedding brings in a new trend replacing the old trends and thus it goes on.
There is always something new and exciting to add to your jewel box every year, some trends are evergreen and some fade with the time. You can always keep your grandmother's jewelry as you may never know when it becomes a trend. Bridal jewelry is also challenged every year to be more creative and fresh. let us find out the 5 most amazing wedding jewelry trend for the rest of 2021, based on expert jewelry designer's predictions.
Animal and Nature designs
Jewelry artist has been admiring the Mother Nature and God's creation by incorporating them in their creations. Do you love a flower shape ring or a fish shape earring? Surprising this season such jewelry is trending. Every nature lover wants to flaunt their love for nature & animals through their style statements. Imaging a bride wearing an earring shaped as a Crab or playing Cat. Isn't that adorable? Nature is full of inspiration, therefore certainly this trend will always be there as a core inspirational designs of rings, earring, and pendants in every season.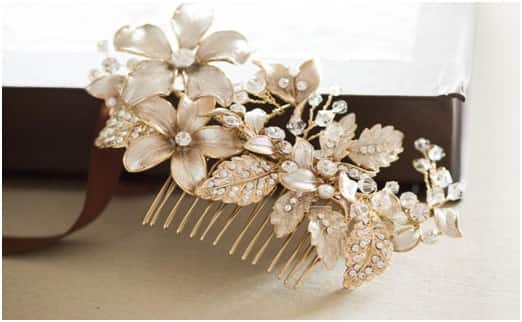 Layering
Layering is one more way to look elegant. The trend is not limited to Necklaces; you can layer up arm candy, short necklace with a long one, bangles with boho and many more. Be as creative as you can, layering is the most trending style this year. Mix a pearl bracelet with leather or feathers, when layered together its looks even better.
One of this year's favorite wedding jewelry trend is layer back necklace. It looks stunning when you add this with a backless wedding dress. Layered jewelry creates drama and fills the space above your wedding dress. It adds glitter and sparkle to your wedding look.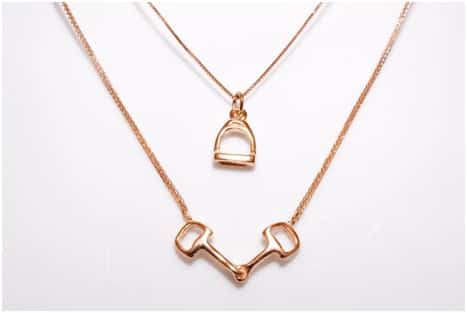 Include Bold Colors in your Wedding Jewelry
A wedding is supposed to be in white and romantic color themes. Nowadays brides love to be bold with their wedding looks. A bold color ring or Bracelets can be added to your wedding look. Mixing colored gems to your pair of earring or hairs will create a beautiful and bold expression of yourself. Imagine walking down the aisle holding your flower bouquet in perfectly manicured hands and bold sparkling stones matching the flowers. The expression is simply WOW.
Tassels Jewelry
Tassels are again gaining the popularity in the jewelry industry. It has been proved that tassels were used as jewelry during the 18th dynasty. It is being considered as one of the most creative idea to incorporate tassels and pearls together to create earrings and bracelets. It won't be surprising to see anklet and hair accessories made out of tassels and colored stone.
Here, when we talk about the Stones it is not the traditional ones. they are the multicolored and dark shade of beads. It can be said that in 2021, brides are becoming more bold and creative than ever.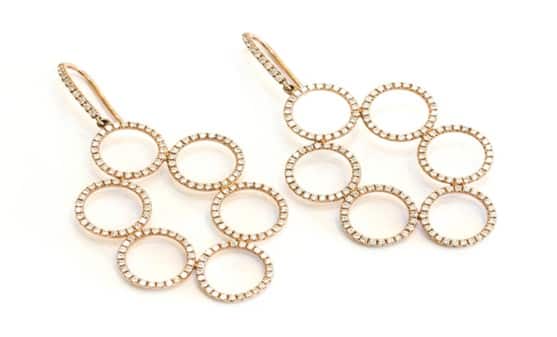 Vintage or antique Jewel
In 2021, a bold and vintage jewel is the attractive feature in most of the fashion events. The designs which were popular back in the 1970's and 1980's are making everyone memorized by its sizzling hot and glamour's appearance. A shoulder kissing earrings and oversize dangle accompanied with the big chokers and necklace are hit trend this year.
On the other hand, the antique jewelry is being loved by many for its emotional history and attached sentiments. Not only the antique wedding rings but also wedding jewelry are picking up great height. The mix of delicate, bold and tradition are a few common things every would-be bride in 2021 will love to include in her look.
It is very important for a bride to look her best on her wedding day. These jewelry trends are meant to help you identify your true style and become the most beautiful bride ever. You can never know when a running trend is gone and new things come in, therefore, follow your own style and create your own trend.