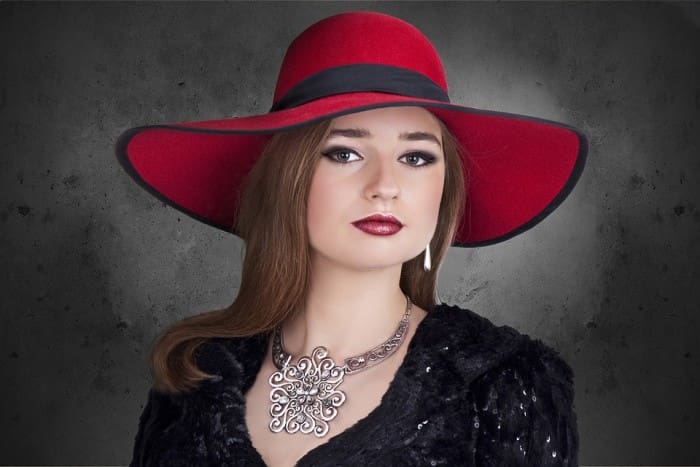 There are various articles and blogs that deal with jewelry on the internet, but rarely would you find one that talks about the the dramatic chain of evolution jewelry went through over the centuries. In this article, we provide you with detailed information on the the kinds of jewelry [both stone (diamonds, sapphires etc) and materials] and designs we had in the early 90s, we take this from 1910s to 1930s.
Types of Jewellery in the 1910s
In the 1910s, diamond was the real fashion compared of other precious stones. However, among other materials Milgraining was very popular and everyone wanted one. The Milgraining were accented with platinum beads to make it give a flawless touch. Natural materials like peacock feathers and Lotus Blossoms were given attention too.
Design
Fashion and jewelry freaks then also had their specific designs to make a trend. From the white on white outfits with diamonds to compliment it,  to asymmetrical motifs which were inspired by nature. A 'negligee' (a piece of long necklace that had irregular tassels at the end) was loved by many. Metal, Enamel and glass also started making appearance in different styles.
What influenced this style?
Designers wanted to bring fashion to life using natural materials

The industrial boom also played a role

Creativity in production made way for platimum which was highly prized from 1914 due to War scarcity
Types of Jewellery in 1920s
Many precious stones and valuable materials came into great use. Examples include Pearls, Diamonds, Sappharies, Rubies, Calibre Cut( two stones placed side by side) etc made great wave then.
Design
Pendants were geometric, stacked bracelets and Jewelled headwear became very popular. Square facets Asscher cut diamonds came into use, pearl strands became popular as custom jewelry and Gem stone became styled linearly.
What influenced this style?
The world war just ended, and people we're so eager to spend fortunes on jewellery

 

Special and different jewelleries came into use to match the 'flapper girl's style

Renown Jewellery designers like Tiffany & co,  Harry Winston and Cartier influenced trends
Types of Jewellery in 1930s
Precious stones got better. The style of placing Big stone beside small one came into use and Amethyst, Aquamarine, Citrine became the beauty of fashion. Marcasite and Rhinestone came into use as jewelleries were coloured. In the 1930s, attention was given to colourful jewelleries, so colorful materials (like gold) were used. Lucite and Plexiglass were used as jewellery costume.
Design
Three dimensional styles came into use, colourful materials were sought after. However, dramatic centerpieces like Emerald cut stones became the talk of fashion. Design clips and Filigree patterns got people's attention.
What influenced this style?
Styles in this era were greatly influenced by Hollywood

Plastics were used to make bright jewelleries lighter

Inexpensive gem made fashion cheap.