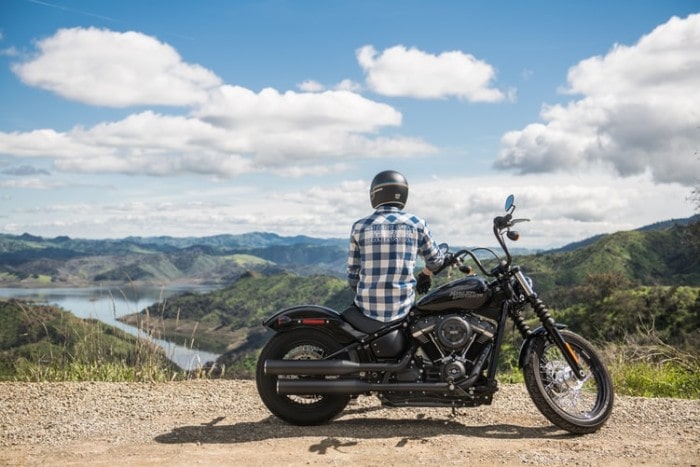 For motorcycle owners and enthusiasts, keeping a bike for as long as you can is the ultimate dream. After all, if you own a motorcycle that you've cared for and customized to fit your riding style, like a V-twin cruiser, you'll want to enjoy riding it for many years. But there may come a time when you'll need to change your motorcycle due to various reasons.
Here are six signs that signal it's time to replace your motorcycle.
Motorcycle Has Become Unreliable
Regular motorcycle maintenance is part of the thrill of owning a motorcycle, especially if you love doing the repairs and maintenance yourself. But if you've reached a point where you hit the road and worry about the potential of your bike breaking down and needing roadside repairs, it's a signal you need to replace your motorcycle.
If you're spending more time fixing your motorcycle instead of enjoying the open-road experience on your favorite V-twin or another bike, you need to rethink the situation. You bought your bike to enjoy riding it in the first place, so if it has become unreliable with frequent fixes that keep you continuously worried, it may be time to upgrade.
Expensive Repair Bills
Motorcycle owners love spending money on their rides. From exhaust upgrades to adding fairings and windshields to ensure a comfortable ride when going on a first long ride, there's a lot of investment that goes into customizing a bike to make it your own. Spending money on your bike in this regard makes the owner feel happy and rewarded. But how about the costs of repairs that bring you down? It's unavoidable once in a while, but are you overspending on repairs?
How much have you spent patching up your bike over the past year or two? If the figures hurt you deeply, especially if you know you could've spent that money on a new motorcycle, it's time to stop the bleeding. If you're dealing with expensive repair bills that make you rethink every time you pay for them, replacing your bike could give you some peace of mind.
Parts Availability is a Problem
If you're finding it hard to get the repair or upgrade parts you need for your vintage or classic bike, it may be time for a replacement. You don't want to spend countless hours browsing websites and making trips to parts stores for a dead motorcycle you can't ride. Maybe you spent your time saving up to rebuild it only to find out that the parts you need are no longer available.
Either way, when parts availability becomes a problem, it's time to get a new bike. There are even parts for rare vintage bikes if you know where to find them. But sometimes, the cost of buying them and the work that goes into making the bike work may not be worth the effort. Unless you're a vintage bike collector or custom enthusiast, you'd be better off replacing the bike.
Lifestyle Changes
Whether you're a beginner or an experienced rider, riding a motorcycle can be a thrilling experience. Riders easily get hooked to their motorcycles for many years. But just like everything else, lifestyle changes can mean embracing new things and dropping the least expected – and that could be your bike, whether it's your favorite or not.
You may have that bike you've always loved since you were a teen, but now you want something more comfortable and easy-going. Maybe you enjoy cruising more instead of speeding on highways. Or perhaps you want a motorcycle that offers the thrill you need but is versatile enough to be a daily commuter motorcycle. You need the right bike for the right job, so get one.
Frequent Loss of Power
Your V-twin cruiser has always been reliable, but you've been dealing with the loss of power over the last few months or even years with no end in sight. You fix the problem, and it comes back again. What do you do if your motorcycle breaks down on the highway? Power loss in motorcycles often means engine problems, and when it happens frequently, it's frustrating.
If your motorcycle keeps having random skips now and then, and you can smell hot oil when you start it or when riding, you may be facing serious engine problems. Whether it's an old bike that you've rebuilt or just your commuting ride, dealing with power issues that you can't fix permanently means one thing – it's time for a replacement that performs and looks better.
The Need for Cutting-Edge Electronics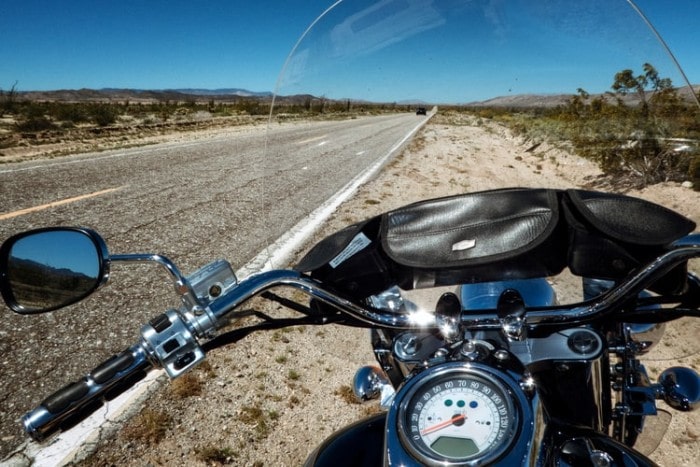 You love your motorcycle, but it lacks some vital electronics that make it safer and fun to ride. Think of fuel injection, switchable riding modes, traction control, anti-lock brakes, and heated seats and handlebars. If you want these cutting-edge features in a bike, it's time to replace your bike. These electronic additions not only enhance your ride but can make it more enjoyable and safer on the road. A replacement would be suitable if you want a newer motorcycle.
Boredom – Yes, It Happens
As much as it pains to acknowledge it, sometimes the thrill of riding the motorcycle you have is just gone. If you're yearning to upgrade your bike, there are different types of motorcycles you can choose from. If you're honestly bored with your bike, it means you can no longer enjoy the two-wheeled adventure. So get yourself a bike that makes you happy.
Enjoy Your Ride
Replacing a motorcycle is a great option, but if you still want to keep your old motorcycle instead of getting rid of it, you could just get another bike. Most motorcycle owners want to keep old bikes that they love and get a new one or upgrade to a used one for a better riding experience. So, don't hesitate to replace your bike or get another one if you face these challenges.