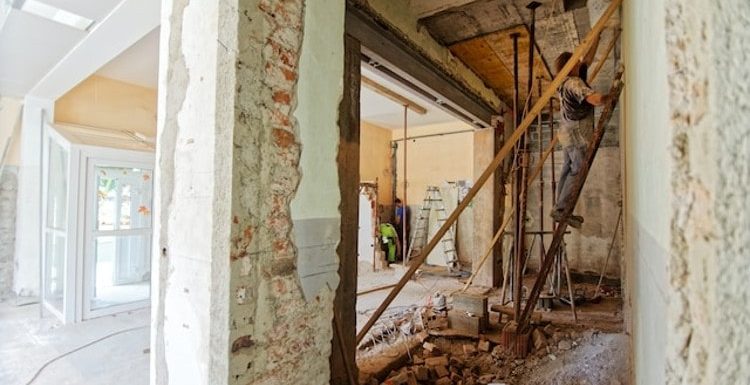 It's human nature to judge a book by its cover, and the exterior of your home is the first thing that visitors and passersby will see. A skillfully crafted exterior design augments your home's curb appeal and bolsters its overall value. While a home remodel is a fantastic means of rejuvenating your home's exterior, the undertaking can be daunting. To this end, here are six recommendations for devising an exterior home remodel plan.
Create a Workable Action Plan
Embarking on a home remodeling project can be an exciting endeavor, but it can also be overwhelming and stressful if you don't have a solid plan in place. Formulate a plan that outlines your goals, budget, and timeline for the project. Assess what changes you want to make to your home, whether it's a full-scale renovation or minor updates to a specific area. Think about the budget and prioritize which areas of your home you want to focus on and what kind of materials and finishes you can afford. Whether you want to reach out to a Denver deck builder for an estimate on a new deck or you'd like to brainstorm with an architect, think about the contractors and other professionals you want to involve in the project.
Start by Thinking of Materials You Love
The exterior of your home sets the tone for your entire property. Not only should you consider the aesthetics, but you should also think about the practicality of the materials and their ability to withstand the elements. Consider the style of your home when selecting materials. Colonial, Victorian, and Craftsman houses all feature distinct design elements that should be taken into account when selecting materials. For instance, a Colonial-style home typically features symmetrical windows and shutters, so choosing a material like brick or stone that emphasizes this symmetry would be appropriate. Some homeowners love the look of brick and stone and don't mind paying more for a mason to install these elements, while other homeowners prefer more affordable solutions such as vinyl.
Consider New Ways to Illuminate Your Home
The actors and actresses of the Golden Age of Hollywood all knew this secret: good lighting is the secret sauce when it comes to casting a glamorous spell upon someone. This is true whether you are lighting your face for a selfie or lighting your home in a way that will impress people. Outdoor lighting, specifically, can enhance the beauty and security of your home. Consider adding lights to your front porch, walkways, and driveway to make your home safer and more inviting. You can also use lighting to highlight architectural features or landscaping. If you're looking for inspiration, the internet is awash in fabulous lighting schemes and free advice.
Use Plant Power
Landscaping can significantly improve the overall aesthetic of your property. By adding a diverse array of plants, trees, and shrubs to your yard, you can create a lush and vibrant environment that complements the architectural style of your home. Moreover, landscaping can also be utilized as a functional element to provide privacy and shade, allowing you to enjoy your outdoor living areas in comfort and seclusion. With the right combination of plant species, hardscaping features, and design elements, landscaping can transform your outdoor space into a stunning oasis that enhances the beauty and value of your home.
Make a Grand Entrance
Your home's entryway is the focal point of its exterior. Consider updating your front door or adding a decorative accent like a stained glass window. A new doormat, mailbox, or house number can also refresh your entryway.
Brainstorm Green Alternatives
Sustainability is an essential consideration for any modern home remodeling project. You can reduce your home's environmental impact by choosing sustainable materials, adding insulation, and incorporating energy-efficient features like solar panels or low-flow toilets.
Final Thoughts
Remodeling is an excellent way to refresh your home's exterior and increase its value. By starting with a plan, choosing the right materials, adding lighting, incorporating landscaping, updating your entryway, and prioritizing sustainability, you can create a beautiful and functional exterior that you'll love for years to come. With a little creativity and a lot of planning, you can reshape your home's exterior into a stunning space.