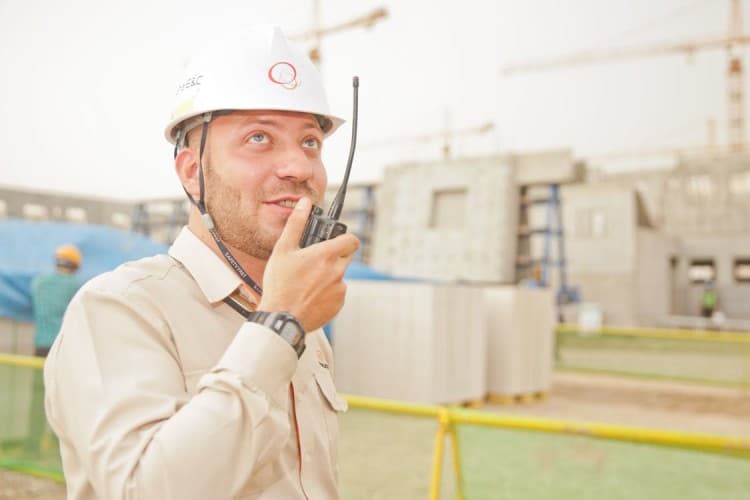 Teaming up with a contractor to get your home in order can be an exciting time, but if you don't know what to expect, it can also be rather stressful. Bad communication is the number one reason homeowners aren't happy with the standard of the work; so, we've put together a list of questions you need to ask.
That way you'll build a fruitful working relationship with your contractor, and get the results you want to see. Let's take a look at the first question you need to ask.
Can We Meet Regularly to Keep Everything on Track?
Communication is key, which means you need to make it as easy as possible for your contractor to share information with you. As deadlines loom, it can be all too easy to lose track of what's going on. Sadly, all this will do is make it more likely that your project will overrun.
Organising yourselves so you have regular meetings at set times is the perfect way to stay on top of things. Just what you need if you want your project to run smoothly from beginning to end.
Will You Make Every Effort to Contact Me When You Need Me to Make a Decision?
Contractors need home owners to make decisions about all sorts of little things over the course of a project. Don't make the mistake of thinking that you've hired someone and now it's up to them to get the job done without bothering you.
So many of the little decisions that need to be made are aesthetic in nature, which means they are personal choices. Your general contractor is perfectly capable of deciding what they think looks best, but it's your opinion that counts. Make sure your phone is always on, and you'll make your contractor's life that little bit easier.
How Do You Price Up Unanticipated Changes?
There's not a project in the world that doesn't uncover the need to make some alterations once things have started. That doesn't mean your contractor has messed things up, it just means they're doing the right thing considering the latest information they have at their disposal.
Clarifying how unanticipated costs are priced up beforehand is the best way to guarantee yourself peace of mind. That way you won't be alarmed if your invoice increases slightly as you get to a crucial stage in the renovation.
Is There Anything You're Not Sure About?
You have a vision for your home, and you're completely in love with it. This means that you know it inside out, and spend virtually all of your time picturing what it will look like when it's done. The problem is that it's the contractor who's actually going to bring it to life.
They'll have all sorts of questions to ask you about your vision for the property, so make yourself available to explain and discuss. There'll also be instances when you find they think that something you want isn't practically achievable. This can feel like a real pain at the time, but it's great to have the input of an expert when you're creating your dream home.
Who Else Will be On-Site as well as Your Core Team?
Lots of contractors will work with third parties when they need a specialist, and that's a perfectly reasonable thing for them to do. After all, you're outsourcing your work to an expert by hiring a contractor in the first place.
It's really important that you clarify who else they plan on working with so that you can keep track of how the project is developing. You should also seek clarification regarding how such practices will affect your final bill. By staying up to speed as the project progresses, you'll be able to plan accordingly so you're not caught short once it's finished.
Will You Keep Me Abreast of Any Delays You Anticipate?
From time to time delays will happen, and more often than not they're out of the direct control of your contractor. That said, as the homeowner you want to know when they foresee an issue. An open channel of communication between the two of you will ensure you're never caught off guard by delays that seem to have come out of nowhere.
Can You Help Me Keep My Home Safe and Tidy?
The final thing that you should ask your contractor to do is keep the site safe and tidy. Dust sheets, rubble bags, and unplugging power tools when they're not in use are all standard things you should expect to see. Not only will it make the site a more pleasant place to be, but it'll also actually speed up the whole process. Everything will be in order, and your contractor can fully focus on the task at hand.