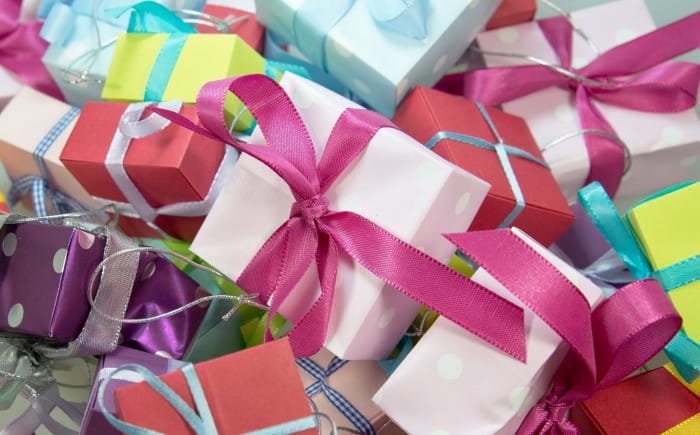 Gifts play an essential role in our lives. Gifts show our love and gratitude towards the other person. Gifts show that you have been present in other person's thoughts. Gifts are bought with particular feelings in the heart. A gift should be given without expecting anything in return. The intention of giving a gift should be to motivate or encourage the other person, to show them their importance in our lives or to bring a smile on someone special's face.
Giving and receiving gifts is an expression of love. Gifts are given to make the other person feel special or to make him/ her realize their importance and value in our lives. They are also provided when you want to stay in touch with the other person. Gifts can be given both occasionally as well as irregularly for example on birthdays, anniversaries, promotions, Thanksgiving, on buying of new home or car, on achieving the target and as well as to apologize.
If we mainly talk about thanksgiving gifts, then they can be of many types. But following are the seven thanksgiving gifts that the whole family can enjoy:
1- Bluetooth Speakers
One of the best Thanksgiving gifts that the entire family can enjoy is a Bluetooth speaker. No matter what your age is, music is something that will always attract you. A Bluetooth speaker is something that can help them in many ways. It can be used at home during a family gathering or dinner, during a party or when traveling. Its most significant advantage is that it is wireless and can be carried out anywhere easily. People of all ages can use it.
2- Smartphones
Another gift that can be given in response to thanks and can be used by the whole family is a smartphone. It has become a vital need of current times. It is now used by people irrespective of their age and gender. Different features are being launched in them now and then. Smartphones have reduced the workload of a person. It is an all in one device. It can be used to search for things on the internet, along with that it can be used as a calculator, camera, and has become the most prominent mean of communication. It has made human life easy. But with that, it is not wrong to say that it has made man its slave. People have become so dependent on it that now life has become impossible without it.
3- Scooter
One should give those gifts that can be useful to the other person. While giving a gift, you should see if the gift will be helpful to them and if they need it or not because a useful thing will be valued more. One of the best gifts that can not only help one person but the entire family is a scooter. A bicycle is yet another option. It can help them in many ways. It can have a very constructive impact on them. In order to know more about scooters, navigate here.
4- Photo Album
Remembering good old time can refresh your mind and soul. One wishes to hold on to those moments and never let them go. One of the best Thanksgiving gifts for the whole family can be a photo album. It is used to preserve your memories and happy moments. If you have some amazing collection of photos, then you can even gift them a customized photo album. Gifts are given to let the person know that you have been thinking about them and cared about them and their happiness.
5- Family tree prints
If you are looking for a Thanksgiving gift that the whole family can like and appreciate then family tree prints can be a great option. It can prove to be a great way with which you can keep your children connected with their history. It also helps you realize the fact that time is never constant. There was a time when the oldest member of the family was the youngest. It teaches you to value time. Along with that it keeps you connected with your ancestors. Therefore I personally consider it one of the best gifts that can be given to the family.
6- Camera
Not all the gifts given can be used by all the family members. Therefore when you have to buy a gift that can be used by the whole family then you have to be very careful and picky. If you have sufficient amount, then the best option for a Thanksgiving gift can be a camera. It can be used by all the family members. It is something that is widely used. From vacations to family event like birthdays and dinners cameras are always used.
7- Thing of common interest
There are certain things that are liked by the whole family. Such things are easy to pick and best to give as a gift. Some families love gardening and for them its equipment and tools can be given as gifts. Another thing that can be given as a gift to the whole family that can keep them engaged is a pet. You can give them a small puppy, kitten, hen or anything that you feel will be liked by them. This will not only keep them busy but every time they play with it, fed it and even see it, they will remember you and the love you have showed by this act.
About the Author: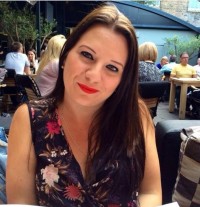 Lara Stewart is a fitness expert and gym owner. She is obsessed with physical health as well as healthy eating. She has in-depth knowledge about the fitness needs of the body and how one can stay healthy on a budget. She regularly posts at Scooter Scouter.