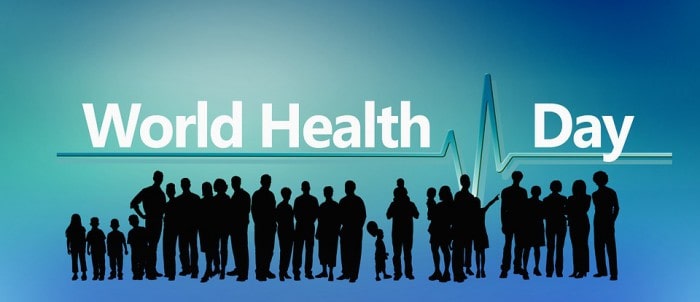 We live in a world of busy schedules and stressful deadlines. In such a world, taking care of our health often takes a back seat. On this World Health day, let's take some vows to make some healthy changes to our lifestyle. Here's a list of 8 vows you must take this year to ensure a fit and healthy lifestyle.
Get a full-body health check-up done every year
Most of us miss this yearly check-up and ignore any issues our body might be facing. This World Health Day, promise yourself that you'll make time for a full body check-up to be done once every year.
Do 30 minutes of physical activity everyday
It's okay if you can't go to the gym, but you should ensure that you engage in some physical activity every day, even if it's just for 30 minutes.
Try to eat out only once a week
While a piping hot pan pizza with extra cheese sounds very tempting, junk food can be our worst enemy. Most of us eat outside, almost every day with our hectic lifestyle and we must take a vow to stop doing that. Instead of junk food, we should add nutritious food to our diet. You could start by adding one green vegetable to your diet and some fruits to follow. It is okay to cheat with junk once in a while, but make sure you don't make junk your habit.
Try to maintain your BMI
While many of us are obsessed with our weight, it is our Body Mass Index (BMI) that determines how healthy we are. BMI helps to calculate the amount of fats in our body and whether we are at risk of contracting diseases like high blood pressure, diabetes, cholesterol or even heart diseases.
Quit smoking
Everyone knows cigarettes are bad for health, but quitting smoking can be quite a task. You should start by limiting your intake to just one or two a day till you're able to deal with the withdrawal symptoms. This would be a better approach than going cold turkey. Passive smoking is as dangerous as actual smoking, so, you shouldn't be smoking in public or in the presence of someone you love as it puts their health at risk as well.
Do not self-medicate
Most people pop a pill to deal with symptoms like headaches etc. We need to understand that regular symptoms like constant headaches and bodily pain could be pointing towards a bigger problem. You should stop self-medicating immediately and get a check-up done. You don't need to run to a doctor every time you have a headache but if a symptom keeps repeating itself, consult a doctor.
Always be happy
Try to start giving time to your hobby, buy yourself something occasionally, or spend a day reading a favourite book. It is a duty to ensure that you stay happy with whatever you do so that you can feel healthy and be productive in life.
Get yourself a health insurance plan
With our hectic schedules and busy work life, we have become prone to several lifestyle ailments and prevention would be much better than cure. Healthcare costs are rising every day, and falling prey to a critical illness could ruin your financial planning, and therefore, it is advisable to get yourself a health insurance plan. Look out for the best Mediclaim policy available as per your needs and get it to safeguard you against any unforeseen circumstances.
You can buy the best health insurance plan by simply searching online and comparing different policies. However, a pure health insurance plan only offers to take care of your hospital expenses. There are certain illnesses for which you need not be hospitalised, but the treatment can take a toll on your pockets. Critical illness plans are there to protect families from such ailments and offer financial support. You can get a critical cover along with the health insurance plan as a rider.