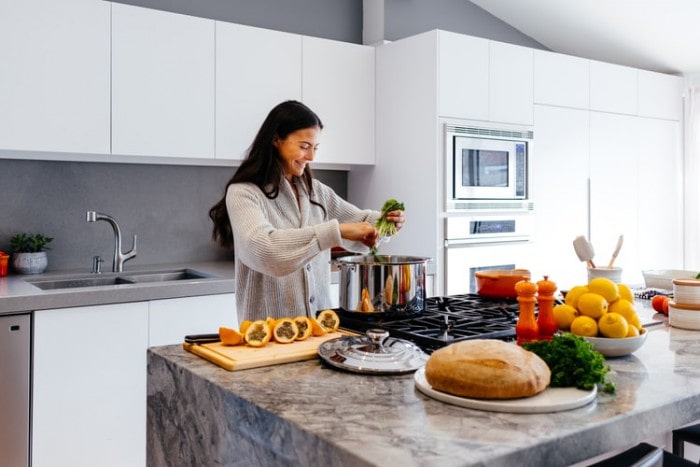 No matter what "certain" experts say, for most people, breakfast is still the most important meal of the day. It's the perfect start to a busy day, giving them the boost of energy they need to conquer the numerous tasks ahead of them.
Weekend breakfasts, particularly, are quite enjoyable. The meal takes on a more leisurely pace and the breakfast options prepared at home are typically not restricted to the "instant" offerings like cereals, bread, fruit, and sandwich spreads.
Mothers even experiment with new recipes and deck out the table since weekend breakfasts are every family's rare opportunity to really get together first thing in the morning.
If your own family looks forward to weekend breakfasts, there are still even more ways to make them a delightful gathering for you and everybody. Here are eight ideas to accomplish this simple yet fulfilling objective.
1. Choose a theme
"Mexican Mornings," "The Royal English Spread," and "Southern Comfort Grub" are just some of the themes used by B&Bs, hotels, and diners for their breakfast offerings. Your family can take a cue to make your weekend brekkies more exciting and interesting.
If you need recipes for any of the themes you wish to implement for your first meal of the weekend, Pinterest is the perfect place to go.
2. Dine al fresco
Take the meal outside. Set up tables and chairs for a meal in your garden, deck, or porch. Enjoy the bright weather outside in the morning and you all may be inclined to take advantage of the beautiful outdoors and be physically active for the rest of the day.
3. Order special treats to include in the spread
Trying something new or being treated to a favorite food for breakfast can truly make the meal an even more pleasant experience. If you have children who love cake, why not order an entire one for the whole family to share? Or, if your spouse is watching his or her weight, look up a yummy recipe for a detox smoothie he or she can try.
When you include something that's a tad unexpected to the weekend breakfast, the meal then becomes the perfect setting for a stimulating family conversation over the new thing (and everything else that follows).
4. Make breakfast the launch pad for a well-planned day
This is a special tactic that a lot of stay-at-home moms (SAHMs) use to get their entire family involved in weekend "activities." They start off early by sharing breakfast duties with all the members of the family.
Some will be helping with cooking; meanwhile, one will be setting the table. Another is in charge of morning music, and one will be in charge of "serving" the breakfast.
SAHMs say everybody ends up enjoying the process and being able to go about their weekend in a purposeful manner. It beats the propensity of the family to go on "lazy mode." Instead, they get to use time to their advantage by tackling concerns right away, and then, having adequate time for rest after.
5. Put away all devices
Make sure that the breakfast table is not like a hub of the latest gadgets. Make the meal focused on the carefully prepared spread and family togetherness. 
It is also worth mentioning that going e-free for breakfast creates a more intimate ambiance. It encourages better communication and an appreciation for every family member's presence.
6. Make it a date
Pick a breakfast place – a charming little café near the supermarket, an all-day breakfast restaurant, or even a popular food truck located in your community – and bring the whole family over for a morning date. It's nice to get out every now and then for breakfast and free yourself from the responsibility of preparing the meal.
Also, when you have the entire family thinking of the weekend meal as a date, you give them something to really look forward to. They reserve their stories for that occasion, making the meal even more special and worth lingering over.
7. Make it a potluck
This is a wonderful idea especially if you wish to have friends and relatives join you for the meal. Everybody will contribute something and the final result will be a lot like a breakfast buffet because most of the time, you all will make sure that there are no duplicates of breakfast items.
With all the food choices, it's hard not to enjoy and savor every moment of the meal.
Also, breakfast potlucks usually extend until lunchtime because you would want to catch up with each other properly while sharing delicious food. Nobody hurries through the meal and instead, desires for it to last for as long as possible.
8. Try a DIY breakfast
DIY breakfasts are even more interactive. Place all the ingredients for breakfast recipes on the table and have everyone prepare his or her own meal. Take a cue from those Korean barbecue joints wherein you need to cook your meat yourself and then add spices, kimchi, and rice for a lettuce wrap.
You can easily pull off this breakfast idea if you have an electric griddle pan that can cook pancakes, waffles, bacon, eggs, burgers, and toast bread.
You should be able to fully enjoy the different meals of the day but because of the hectic lifestyle everybody seems to be leading, it is often difficult to do so. So, make your weekend meals as delightful and leisurely as you can, most particularly breakfast. If you start your weekend with a treat, it will be a lot easier to make your entire weekend satisfying.
AUTHOR BIO 
Jad Asaad is the Marketing Manager at Horeca Trade LLC with more than eight years of experience in digital, online and offline marketing. He started his career in Beirut working in a creative agency and then moved to Dubai to further expand his career. He created and implemented award-winning high-impact digital and offline marketing campaigns that consistently generated revenue streams and improved performance in targeted segments.