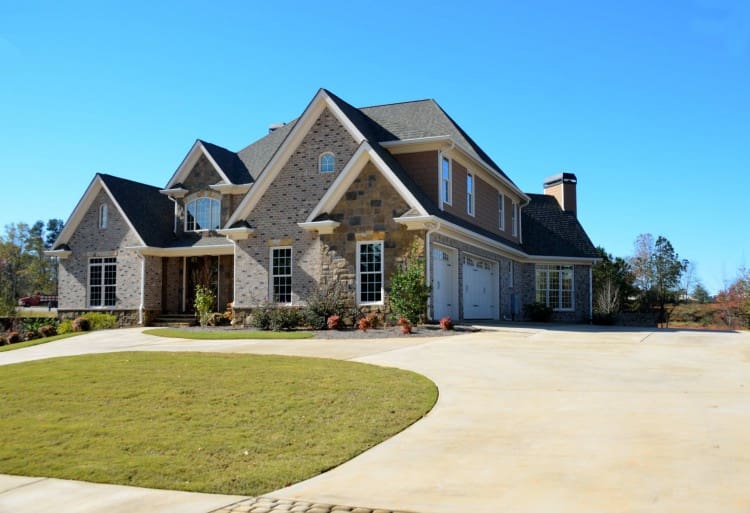 Real estate staging is hard work. That's why there are companies out there that specialize in providing this important service. If you have decided on taking the do-it-yourself approach and want to stage your home on your own, it is important to understand what you are getting yourself into.
Real estate staging is about more than tidying up and making your house look nice. It's about creating a home that potential buyers can envision themselves living in. Real estate staging and decorating seem easy enough, but preparing your home for potential buyers is trickier than you may think.
The good news? You don't have to be an expert or spend a fortune hiring a staging company. While many sellers find that hiring a pro is well worth the expense, there are still several things you can do to stage your home on your own and save yourself a lot of money. Keep reading to discover a comprehensive beginner's guide to real estate staging and decoration.
Disconnect Yourself from Your Home
It's easier said than done, but, when you are preparing your home for sale, you need to detach yourself from it. Look at your home through the eyes of prospective buyers, and break your emotional connections. Doing so makes it much easier to declutter and remove personal effects without getting overly emotional. Keep in mind that the people who come to look at your home want to imagine themselves living there. If the space is still filled with all of your personal belongings, doing that will be next to impossible.
Focus on Curb Appeal
First impressions are a bit deal and, if you want to sell your home, you need to make curb appeal a priority. You want people to notice your home when they are driving by, and you want those who come to view the property to be impressed as soon as they pull into your driveway. Take the time to neatly landscape your front yard, and make sure your entryway is tidy and inviting. Repaint your home's exterior, or, at the very least, power wash it. Power washing your driveway and front porch is a good idea, too.
Stick to Minimal Décor
When staging your home, keep decorations to a minimum. Remove things like calendars, your kids' hand-drawn artwork, posters, photographs, etc. If you have bold art in your home, you may want to consider replacing it with something a bit more neutral. When possible, use light-colored furniture, and don't have so much that the room feels cluttered.
Consider putting your old, well-loved sofa in storage and renting a nicer one for showing your home. Renting furniture isn't terribly expensive, and it can help you fetch top dollar for your home. You could also buy new living room furniture or other furniture and use it for staging before moving it to your new home.
Repair Damage
From nail holes in your walls to broken garage doors, anything in your home that is damaged or broken should be repaired as part of the staging process. Even burnt-out light bulbs should be replaced! Ideally, you want your home to look like it has been well-maintained. You also want to eliminate any potential issues that could be used to try to get a lower price.
Deep Clean the Bathroom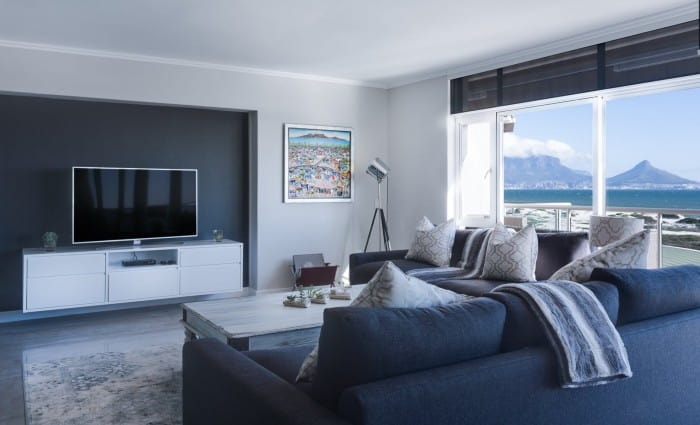 The two rooms that are most likely to make or break your sale are your kitchen and bathroom. (More on the kitchen later!) A dirty, dingy bathroom is an instant turn-off to buyers. Therefore, you need to ensure that your grout, tiles, shower doors, mirror, etc. are all impeccably clean. Replace caulking that is discolored or moldy, and consider putting up a fresh coat of paint. Ideally, your bathroom should look brand new, even if you are still living in the home.
Invest in New Appliances
Buying new appliances for a home you are moving out of may seem absurd, but doing so can help you get more offers. If you have old, outdated appliances, upgrading to newer stainless steel models will drive up the value of your home and help prospective buyers form a more positive opinion of your kitchen. Remember not to clutter up that new fridge with your kids' drawings. A tidy, modern kitchen is a must when you want offers to come flowing in.
Give Rooms a Purpose
If your home has extra rooms that could have a multitude of uses, potential buyers may feel confused. Remove excess clutter and furniture from such spaces, and paint them in a neutral color. Furnish the room with a nice desk to showcase it as a home office, or add bookshelves and a leather club chair to stage it as a library or study. Giving rooms a clear purpose prevents buyers from feeling overwhelmed or confused and can set your home apart from others in your area that lack extra spaces.
Maximize Light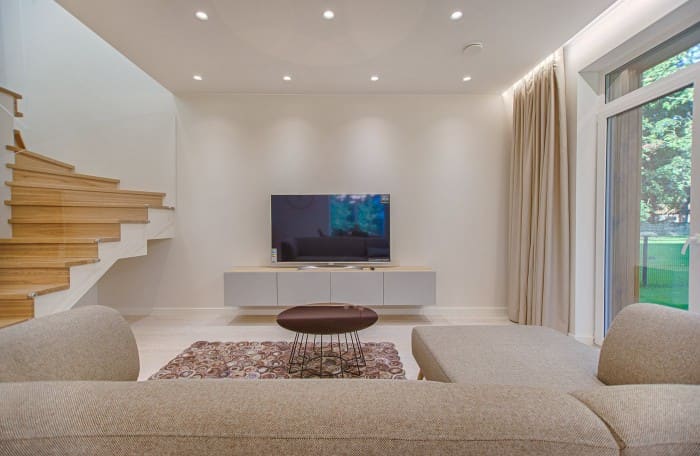 Today's buyers are not looking for homes that are dark and dreary. They want spaces that are light and airy. Maximize the light in your home by having all the curtains and shades open during showings. Switch on the lights, light a fire in the fireplace, and scatter a few lit candles throughout your home.
You can also make any space feel lighter by using light-colored furniture and painting the walls a light shade. In addition to creating the atmosphere buyers love, lightening up your home can make rooms appear larger.
Eliminate Unpleasant Odors
When it comes to staging a home, making it look nice shouldn't be your only concern. You also need to make sure it smells good. We all love our furry family members, but even the best-behaved ones can leave behind unpleasant odors. The worst part? You've probably gotten so used to them that you can't even smell them. Before you show your home, have your carpets professionally cleaned or replaced. You may also want to have hardwood floors refinished.