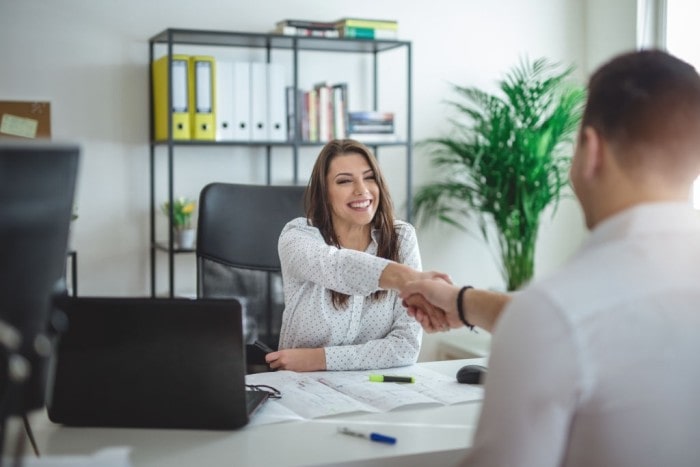 Businesses today are central towards the backbone of every professional relationship – contracts.
Since a corporate entity has to deal with multiple stakeholders, such as partners, investors, suppliers and customers, it is important to have an effective contact management system that helps in establishing powerful relationships.
What is Contract Management?
Contract management software establishes a digital medium that takes care of all business processes – contract creation, effective implementation and contract evaluation.
The role of contract management software is pivotal for the legal procedure of businesses.  It underlines the binding terms that defines the relationship with stakeholders, pricing norms, the scope of functions, rights and obligations of both parties involves, specified timelines, provisions and more!
The structure of contracts can be critical and that is effective contract management procedures are needed. Contract management software has built-in tools and features that can help organizations keep contracts well-structured.
The mention of contract management software in Gartner's report states that "CLM has undoubtedly evolved from mere record-keeping software to organizational, legal system software pertaining to long term organizational benefits, such as mitigating business risk and enhancing revenue maximization."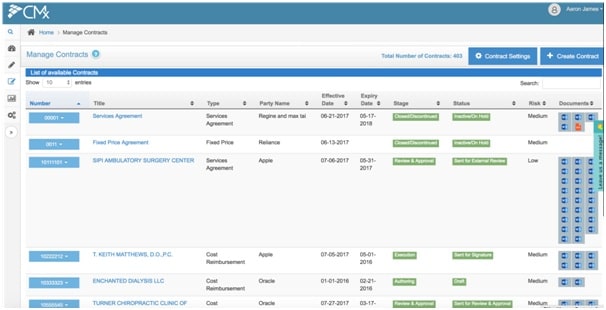 Users of Contract Management Software – Corporate, Industries and Organizations
In any business entity, the legal department's presence is to oversee the procedures and output for contract creation, contract management and contract maintenance.
The size of a company's transactions may vary and it all comes down on the shoulders of the assigned Contracts Manager.  They are supposed to ensure the overall quality and compliance with contract management; here comes the crucial role contracts management software plays.
There are other key department users who are regularly involve CMS in their procedures, such as:
Sales team members.
Contract approval teams.
Finance department.
Procurement professionals.
These users have the upper hand in handling contract creation, negotiation, amendment, contract approval and contract signing procedures.  Relying solely on this one solution can help them with contract management procedures which include:
Reducing the overall paperwork.
Speeding up the contract approval process.
Easing the contract creation.
Simplifying the proposal process.
Expediting the payment processes.
Ensure commercial compliance.
Improving contractual governance.
Features to Look for when Selecting Contract Management Software
Editable and simple-to-use dashboard
The overview of the main dashboard in CMS must be simplified, well-categorized and open for customization.  It makes accountability with the required figures, data and facts a lot easier!  What could be better than getting individual graphic elements with an in-depth detailed view with one single click!  Also, look for compatibility features with a tablet or Smartphone.
Allows users to chat
2020 isn't just about emails or the telephone.  The instant solution procedures have brought the need to introduce EASY chat function in software.
Have an immediate need to dive into a specific contract detail?  What to do?  Isn't it easier to simply chat with the concerned POC who is authorized for that particular contract detail?
Look for the preserved context features that wouldn't be used much of the time and not intrude into privacy of the department.
Maintains well-structured contracts history and content
Contract management software works in a maintained hierarchy.  It requires a proper framework structure with all the contracts listed for reference.  In the case of dependence, it shouldn't take minutes to spot the specific contract for the Contract Manager.
Ease of payment with accounts integration features
There are huge payments in legal contractual procedures and you wouldn't want to roam into departments for one payment authority.  Contract management software gives you the ease of making one-time or recurring payments with a mere click!
Reminder for deadlines or tasks at hand
Contract management software comes with built-in deadline calendars, making things more relaxed.  It also comes with escalation and reminder functions which alert a person on an account of any missed deadlines.  Being reminded by contract management software is a reality with either a notification or an email so you never have to lose another legal aspect with the mistake of missing a deadline.
Risk management benefits with contract management software
Contract management software has enabled in-house legal departments to save incredible effort and time spent on contract creation and management.  Here are some of the risks eliminated with the use of contract management software.
Risk of losing misplaced contracts. With this one solution, get a secure repository to keep all corporate agreements safe and secure.  This saves you from the pain of storing physical documents in cabinets, managing drives and email inboxes, and worst of it all,  saving on computer desktops!  With contract management software, you know that everything is centrally located in one place, secure with permission access.
Missing the blind spots. It may be tough managing the exact position of an agreement in the contract lifecycle.  This one solution states the precise stage of the contract in the portfolio.
Risk of missed opportunities and deadlines. Deadlines are timelines that can affect revenue generation and compliance issues, and the company's reputation.  One single error may cost the organization a huge amount of money.  The window frame for renegotiation has great importance as legal fines can be pretty hefty in the industry.
Non-compliance failure. The one major setback of non-compliance can be avoided with the help of contract management software.  Industries such as healthcare and financial services have frequent updates in compliance laws.  This is why a proper check conducted on clauses and contractual language can help in keeping the quality of agreements well-managed.
The Bottom Line
Once you run down the underlining benefits of contract management software, you are one-step closer to successful legal solutions.  Stay updated with the ultimate benefits of this one high tech solution and see how it can bring revenue benefits to the table.
Author Bio:
Rachelle Benet comes with 6 years' experience of working in the legal department. Her exceptional writing skills made her dive in the Contract Management Software industry with specific skill set of writing informational and promotional masterpieces. Her interest in fictional writing has portrayed characters as if they exist for real. While she isn't working, you can find her active on twitter or counselling clients with legal references.