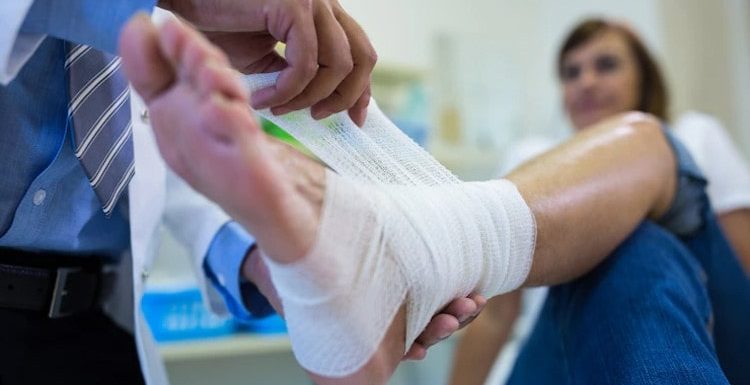 What if your wound does not heal within a particular timeframe? The truth is that it may cause infection and make the matter worse. That's where the importance of at-home nursing care becomes the best way to treat it properly.
So, what is wound care nursing, and who would ever need to hire a wound care nurse? Here is a comprehensive guide that enlightens you about wound care nursing. So, without further delay, spend a few worthy minutes reading the given narration:
An Introduction to Wound Care Nursing
Wound care nursing is performed by a specialized nurse who treats and assesses breakdowns, pressure ulcers, wounds, ostomies, etc. These professionals assist in creating a comprehensive treatment plan for patients to follow. In addition, they aim to heal the injuries, thereby preventing them from reoccurring.
Not to forget, wound care nurses can collaborate with doctors and other nurses to ensure that their treatment plan gets carried forward with utmost efficacy.
Dutiful Responsibilities of a Wound Care Nurse
Wound care nursing associates can perform a wide range of jobs throughout a single day. However, their job depends on their work location and the intensity of the wound. The standard duties of the nurse for long term homecare encompass the following:
Assess and monitor wounds
Clean and bandage the wounds to remove the bacteria, thereby reducing the chances of infection
Collaborate with other professionals to decide whether surgery, antibiotics, or hyperbaric oxygen treatment is required (or any other therapy)
Educate patients & caregivers on the best way of treating & dressing wounds to foster healing and prevent other infections
Note that they also work in diabetic foot care, ostomies, etc.
When Should You Contact a Wound Care Nurse?
Given below are the times when a wound care nurse comes to your rescue:
#1 Burning Treatment
Burns (of all types), including the first-degree burn, might be immensely painful. But the treatment type entirely depends on the burn's severity, size, and location. Antibiotic ointments are used in the second-degree burning stage to prevent infection. In addition, a few dressing options are there for the nurse to select while bandaging the patient's wounds.
#2 Pressure injuries
So, these injuries are one of the common wound types dealt with by a wound care nurse. This type of injury may occur at any time. But they are pivotal in both post-acute and long-term care environments that include hospice & home health setups. Here, patients are in a sedentary stage for a longer period of time. The job of a wound care nurse is to assess pressure injuries, implement wound care practices, and identify treatment options.
#3 Foot Care Solutions
Given the occurrence of Type-2 diabetes, diabetic foot care has become a demanding treatment. As a wound care nurse, it is pivotal responsibility to manage foot ulcers in patients. They teach them the best way to maintain the foot care regimen and prevent amputations.
#4 Traumatic wound treatment solutions
Lacerations, wounds penetrating tissues, and skin tears, fall into the category of traumatic wound treatments. Whether the patient previously experienced a car crash or dog bite, the wounds' severity depends on the damaged skin & underlying tissues. Therefore, these wounds should get assessed and cleaned. Comprehensive care plans offered with treatment measures will make sure that the wound gets treated in the right manner.
An Additional Duty:
Besides the aforementioned responsibilities, they also have an additional job. That stated, they need to empower the patients and their family members. In addition, both patient parties and patients need to know about the severity of the wounds. With hands-on training and verbal instructions, these nurses can educate patients on the self-sufficient care regimen to proceed with wound treatment at home.
Top-Notch Skills required for becoming a Proficient Nurse for Wound Treatment
A proficient wound care nurse needs to possess a few qualities. Some of them are:
Should be patient while dealing with serious injuries
Must be compassionate about the patient and listen to what they want to say
Should possess excellent communication skills to empower treatment solutions to patients and their family members
Do you want to hire a wound care nurse for someone close? You can now seek the right treatment solutions.