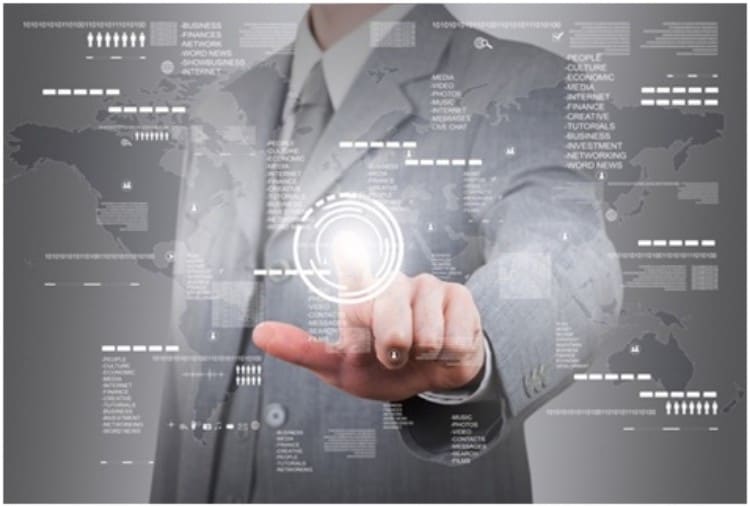 Now that we're living in the Information Age, jobs for workers with an information technology (IT) skill set are a red-hot market. According to the U.S. Bureau of Labor Statistics, information technology jobs grew by 37 percent. Maybe you've always been a computer whiz, or maybe you're looking to invest in yourself as a member of the 21st-century workforce. Either way, could it be time for you to join this growing field?We'll look here at some of the big upsides that lead many people to choose a career in IT, as well as some of the major caution points you should know. Like all fields, it has its ups and downs. But, for many people, it's an interesting and fulfilling way to earn a comfortable living wage. 
Upside: It's in high demand and growing.
The BLS projects 13 percent growth in computer and information technology jobs between 2016 and 2026, which is solidly above average. What's more, even in the Great Recession of 2007-2009, employment in IT dipped by only 1 percent and was fully recovered by 2010. If you're looking for a career that won't be obsolete anytime soon, IT is a good field to consider. 
Upside: The pay is better than average—much better, in some cases.
Median salary figures for IT professionals are some of the strongest in any field. The Bureau of Labor Statistics lists the median salary for an IT professional as $84,580. The median for all other fields? Just $37,690. Companies need IT help, and they're willing to pay good money. 
Upside: You've got lots of options, and you can rise high.
The IT field is both broad and deep. If you spend some time exploring, you have a good chance of finding a specialty you enjoy. Some of the many options include:
Help Desk/Tech Support
Security Analyst
Software Engineer
App Developer
Web Developer
Hardware Engineer
Network Administrator
IT professionals can even work their way into the C-suite as CIOs or CTOs. Of course, to reach these levels of success, you'll still need many of the skills that virtually any professional job requires, such as leadership, workspace organization, and time management. But, for people who can commit to increasing and maintaining both technical and soft skills, IT jobs have a high ceiling. 
Upside: You've got a lot of training options.
With the increased demand for IT workers, people interested in learning coding, network architecture, or other high-tech skills have plenty of options for learning. Free sites like Codecademy offer a great way to dip your toe into the waters, and almost every local community college offers a variety of IT training courses.
Note, however, that with so many options, you'll want to do some research on whatever avenue you choose, particularly if you're paying for it. The IT skills "gold rush" led to many coding bootcamps shutting down when their ROI for graduates couldn't keep pace. Always do your homework to ensure that an educational opportunity is worth your investment of time and money.
Upside: There's always something new.
By the standards of other industries, many key technologies in the IT field are startlingly young. 4G LTE, the mobile data technology on which the entire app economy rests, is less than 10 years old. But its successor, 5G, is already on the horizon, with a 2019 rollout expected. If you're the type of person who likes to be on the cutting edge, IT might be the field for you. 
Caution: You have to keep up.
You can probably guess the flipside of that constant stream of interesting new technologies and innovations. The ever-evolving nature of IT means that you could spend a year learning a system that becomes obsolete shortly after, and there's nothing you can do except to make the best of it and move on.
More than many other fields, finding happiness in IT often requires that you love your field for its own sake. If keeping up with the latest developments in cloud computing and compression algorithms sounds like a chore, IT may not be a great fit.
Caution: It's not outsourcing-proof.
It is worth noting that even this high-tech field is vulnerable to outsourcing and automation. A 2018 Deloitte survey on outsourcing trends called disruptive IT outsourcing "the new normal" and predicts it will continue, with a particular focus on cloud-based technology that enables global workflows. However, nearly all fields are vulnerable to these kinds of disruptive innovations, and IT professionals are often able to more quickly adjust their skillsets than individuals in other fields. 
Caution: You'll most likely spend a lot of time fixing other people's mistakes.
It's intimidating to imagine facing down a server room with its cables tangled into spaghetti, armed with nothing but a crimping tool and a pack of cable wraps. Or, you might be excavating a file system that hasn't been updated since the mid-2000s. Yet, this is what IT often is: taking old technology and poorly installed equipment and turning it into something functional. Patience, persistence, and the ability to visualize an end goal are often the skills you'll rely on to see a project through to completion.
Caution: People skills are often required.
At the lower levels of IT, you'll often find yourself dealing with frustrated coworkers or clients who just want to know where their files went. In higher levels, you'll frequently be entrusted with high-stakes decisions that can affect performance for hundreds or thousands of end users.  Such situations highlight one truth you might not expect about IT: Many jobs in the field require considerable people skills.
It's the great irony of the 21st century workplace: As technology makes our professional interactions increasingly remote and impersonal, employees with the so-called "soft skills" are more in-demand than ever. The ability to communicate clearly is particularly important for a field where you'll often be explaining technical concepts to people without technical backgrounds. In the end, empathy—the ability to put yourself in a client or coworker's shoes—is just as valuable to IT professionals as it is to those in any other field, and perhaps even more so.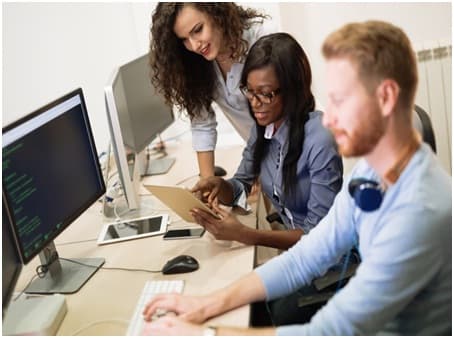 The meteoric rise of information technology has created some of the global labor market's biggest shifts in the past 25 years. If you're ready to ride the wave, the careers, training, and compensation are all there! It's a field that will take you close to the beating heart of industry and commerce, and the rewards can be immense if you can keep up.