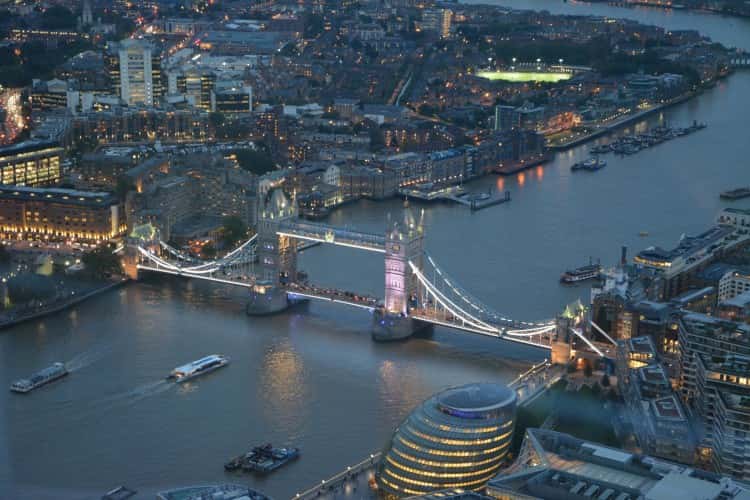 Millions of visitors to the UK will tell you that the main city that they'll go to is London. It's understandable though considering it's the capital of the UK and home to the Queen! Although that's the case, the country as a whole shouldn't be underestimated as there are alternative UK destinations that travellers can visit which are just as exciting and busy as London. There's still plenty to see and do in each of the destinations, so here's the down low of what you need to know of alternative UK destinations that you can visit other than London when visiting the UK.
Edinburgh, Scotland
If you still have a thing for capital cities then that's no problem. Why not head down to Scotland and visit Edinburgh. It truly is a popular destination for many across the country as well as from abroad (when the weather comes good). Okay, so it's not the best destination in terms of when it comes to the weather, but let's face it what UK destination is? Either way, even with the not so pleasing weather conditions Edinburgh is sure to shine through as a UK destination with a buzzing atmosphere that's surrounded with historic buildings and traditional architecture. You can visit the Edinburgh Castle that attracts plenty of tourists or head to Arthur's Seat to witness some spectacular views.
Manchester, England
Manchester is practically known as the London of the North West and is an extremely popular destination, with plenty to do and many places to visit. The build-up of excitement for Manchester mainly comes from its range of bars and incredible nightlife that it has to offer which is what it's famous for. Some of the most popular areas for nightlife and partying include Deansgate Locks which hosts a strip of bars side-by-side, Northern Quarter and The Printworks. As well as this, there's plenty of shopping outlets and events that you can attend. During the Winter, in particular, it's home to the Manchester Christmas Markets where you can enjoy cups of mould wine and a range of traditional food stalls to feast upon, making the festive period that extra bit special.
Birmingham, England
Heading towards the Midlands, another city that's a great alternative to London is Birmingham. It has plenty to offer as a city with as much to do during the day as well as during the night. The Bullring shopping centre has a range of shopping outlets to choose from and even though Birmingham is a rather busy city, you can still take time out to embrace the culture and history of Birmingham by visiting Soho House Gardens based in Boulton. During the night, the famous Broad Street turns from a calming city centre road to an extraordinary occasion for party goerts. Other tourist attractions include the Cadbury World, Symphony Hall and for cricket lovers, they can head to Edgbaston Cricket Ground to catch a game (or a corky ball!).
Dublin, Ireland
If it's an electric and busy atmosphere that you're looking for, there's no place like Dublin in Ireland. People in the city are extremely friendly and it shows when you enter the many Irish bars that are located around the centre of the city. There are also plenty of breweries to drink away the day including the famous Guinness Storehouse Factory, the Jamesons' Distillery and the Teelings Distillery which has plenty of tourists visiting on a daily basis. In the evenings the entertainment continues with plenty of live music on show that gets the punters going. In particular, Temple Bar is where you'll catch the majority of tourists and locals enjoying a band playing some of their best songs. Just make sure you get your singing boots on because, after a Guinness or two, you'll definitely want a sing-a-long.
Liverpool, England
Back up north around an hour away from Manchester, Liverpool is a city filled with culture and tradition. The famous Albert Docks showcases beautiful architectural design which is home to the Mersey ferry cruise that will allow you to discover and tour the history of the city. After the cruise, it'd also be no surprise if you stopped off to The Beatles tour to learn about their story and how they became one of the most famous bands during the 1960's. It also has something for the sports lovers too, where you can visit Aintree for the day at the races or witness a Premier League game at the famous Anfield Stadium. At the end of it all, a visit to Concert Square where you can delve into the nightlife that Liverpool has to offer is a perfect way to round it off.
These are just a few of the cities that the UK has to offer as destinations that tend to be forgotten behind London. It shows that as a country, it has something to offer for everyone and there's more to it than just visiting the capital city. So whenever you're thinking about a city break or a holiday away, rather than jetting off to a luxury Algarve villa for time away during the Summer or Winter, why not embrace what the UK has to offer and consider one of these destinations instead.