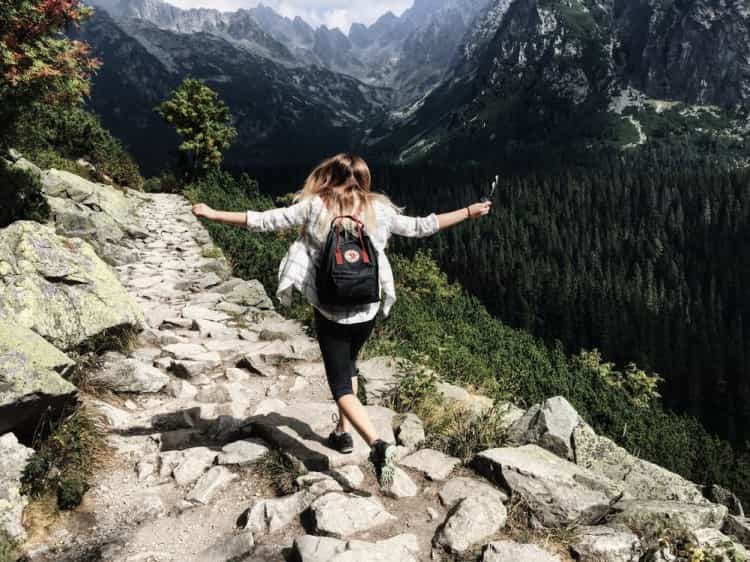 You may have found yourself in Paris after backpacking your way around Europe, or perhaps Paris is a place you had in mind to explore a little more. Either way, there's plenty to do and see if you're backing your way around on a budget. Here's a look at what you need to know during your stay in this dynamic city:
Where To Stay?
Though the idea of a boutique hotel room with an unspoilt view of the city is appealing, it can also be pretty pricey. Swap the boutique hotel for a comfortable hostel and you'll save yourself a small fortune. Cheap and cheerful is easily achieved in Paris once you know the right places. You can find a dorm bed in a hostel for around €17.00 a night a little further out of the city. Hostels have a bad rep, but they can actually be an excellent way to stay in a city on a budget. Bring your home comforts like a cosy travel pillow and you're good to go. Alternatively, Airbnb is always a great option to consider, where you could rent a room in a house with a host to cut down on costs.
Getting Around the City
Paris is too big a city to get by on just walking on foot, so public transport is necessary to explore everything properly. The Metro will take you practically everywhere in Paris and is extremely efficient and reasonably priced. A weekly pass is currently priced at €22.80 giving you access to all zones. The only drawback is that the metro shuts at around midnight, so any transport after that would be reliant on taxi's which can be expensive if you're travelling across the city. Alternatively, the city does have excellent bicycle rental schemes, perfect for getting from one place to another without Metro costs.
There Are Plenty of Free Things To Do
Tick a few major sites off your bucket list while also utilising the free attractions around Paris. After all, you don't need to go up the Eiffel tower to admire the impressive structure. The Cathedrale de Notre Dame and Basilica of the Sacré Cœur are amazing places to visit and so much more than historical monuments. You can take a tour around and find out everything you've wanted to know about the buildings all for free.
There's also a whole host of museums from the Rodin Museum to the Museum of Modern Art, all available to explore for free, perfect for backpackers travelling on a budget.
You Can Still Eat Well On A Budget
When it comes to eating in Paris, street food is the way forward. You can fill yourself up on falafel and a sweet or savoury crepe for a total of €8. This is considerably cheaper than many restaurants around the city. It's best to stay away from the more tourist dense places when searching for the best cheap restaurants. Around the Louvre or Eiffel tower, restaurants can be extremely expensive.
Additionally, a great way to save money while travelling is to cook more at your accommodation. If you're in an Airbnb or Hostel where you've got access to a kitchen, grab some food from the local supermarket and budget for a few meals that you'll eat at home.
The Bar Scene
Paris is an expensive to wonder around and drink in, a beer can start at well over €15, so finding cheaper bars if you're on a budget might help you to have a more enjoyable and affordable time. The majority of bars offer a happy hour (or hours) period during the evening so any savvy traveller should keep an eye out for the signs and offers and take advantage whenever possible. Bars tend to offer 50% off or two for one deals during this time, but if you're looking for even cheaper drinks you can find more off the beaten path bars that you can head to which offer better prices throughout the day. And easy tip is to venture into bars that aren't local to the tourist attractions, these all tend to inflate the prices as they have the most footfall, it's worth browsing prices in hidden bars if you accidentally come across any.
Off The Beaten-Track
Though you'll be wanting to see all the famous landmarks Paris has to offer, as a backpacker there's no doubt you've got a desire for discovery. Go off the beaten track and take a trip so some of the less touristy parts of Paris. Montmarte is a unique place that's transformed itself from dodgy to chic, complete with hip cafes and art exhibitions tucked away down cobbled streets. Another excellent place to explore is Batignolles, a Parisian neighbourhood with amazing restaurants and cafes. There are also small outdoor markets to tempt your taste buds with traditional cuisine.
Paris is a wonderful city that has so much to offer other than the well-known landmarks and attractions. The great thing about exploring an area as a backpacker is that you're able to see cities in a different light, and Paris is the perfect city to do just that.