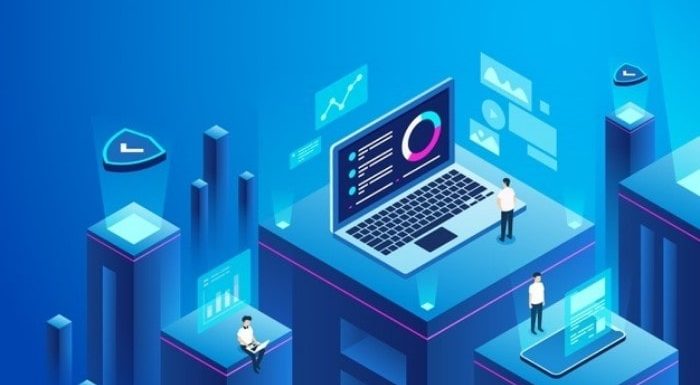 Analyzing the prospects of embedded system jobs in the USA
Embedded systems have come a long, long way. Technology has become so ubiquitous that day-to-day life would be near impossible without it. From smart purchases to smart banking, embedded systems have become a part of our everyday lives. Hence, it goes without saying that career opportunities with embedded technology are plentiful. As long as advancements in electronics and associated technologies continue to boom, embedded systems jobs will see a tremendous increase.
Let us now explore the career prospects of embedded systems and examine the benefits of following this career path.
The Future of Embedded Systems
Embedded systems have evolved into technologies that are smaller, more efficient, and responsive. Engineers face unimaginable challenges in creating such intricate products. However, all these difficulties are outweighed by the multitude of opportunities and benefits this career offers. Get ready to hone your skills if you are truly passionate about embedded systems. With advanced degree programs, you can take advantage of more opportunities.
However, before you dive into the qualifications and career opportunities in embedded systems, here is a sneak peek at some of the most happening embedded technologies today.
Intelligent devices
Simply put, intelligent devices are things that think. Devices can now compute and communicate independently, thanks to the amazing developments in embedded technology. These devices use a combination of technology, algorithms, and embedded hardware to recreate more human-like systems.
Internet of Things
The Internet of Things is anything connected to the internet, including consumer goods, appliances, and devices. Essentially, all these things are embedded systems that connect to the web and eventually to other systems. Here are a few examples of trending IoT developments:
Smart home technology automates appliances, home theaters, household thermostats, and even security systems. Each of these devices is connected to a central hub through wireless internet connections.
With IoT-embedded medical tools, doctors can access real-time data to perform effective treatments and surgeries.
Asset tracking technology enables companies to track products or shipments regardless of where they are being shipped.
Wearable Gadgets
Various applications offered by wearables have made them very popular commercially. However, its use in the medical field has been drawing the most attention. Medical providers use wearable devices to track patient-specific information, such as steps taken and heart rates. Knowing these parameters is crucial in avoiding adverse medical situations or accidents.
Self-driving cars
Self-driving or automated cars are finally becoming a reality. Engineers are now striving hard to build more affordable and effective cars. With these products in the pipeline, embedded tech USA jobs will be in high demand in the job market.
Ubiquitous computing
Embedded technology is headed towards ubiquitous computing. Basically, it refers to that branch of technology that integrates interconnected devices into everyday items like clothing and kitchen appliances.
Technology like this will open up a wide range of employment opportunities for embedded professionals. Yet another form of ubiquitous computing called  Sentient Computing uses sensors to monitor the environment and take action based on that information.
Even though embedded systems are rather recent technologies, they have already gained a place in many aspects of our lives. Here are some of the areas where embedded systems are being used.
Intelligent transport systems
Smart agriculture
Personal assistants
Smart healthcare systems
Smart architecture
Smart retail
Accessibility applications
Security and defense
Career Prospects in Embedded systems
Though COVID 19 has had a significant impact on humanity in terms of health and economy, some fields have experienced a surge in demand and development. The embedded systems field is one of those. Here is a look at how embedded engineers have been catering to the surging demands of various embedded applications.
Embedded Hardware Engineering
Embedded hardware engineering jobs are spread across various industries like Healthcare, AeroSpace and Defense, Consumer Electronics, Automotive, Solar Energy, and Power Electronics.
Embedded Application Development
This field consists of developing navigation applications and multimedia applications. It also includes mobile and wireless communication applications on different platforms like Apple, Windows, Android, and Blackberry.
Embedded Software Engineering
Among all the fields, software development is the most important. Board Support Package (BSP), Firmware development, Device Driver development, and the porting of native operating systems like Linux and Windows to alternative devices such as Android and Blackberry fall under this domain. It also involves the development of middleware features such as Bluetooth, WiFi, and peripheral integration of different devices.
Modeling and Simulation
Modeling and simulation are important phases of embedded system development. It helps to ensure that the procurement and development costs do not go higher than intended. Modeling and simulation tools are used to design models before the implementation of the real systems. The result is affordable and high-quality products.
Verification and Validation
Software and hardware are tested throughout the entire life cycle to ensure that they work properly. CMM, Six Sigma, EMI, and EMC are the common methodologies used to check the faults in embedded systems.
Skills Required For An Embedded Engineer
To qualify as an embedded engineer, the candidates must acquire the following skills:
Embedded C programming on microcontrollers
Kernel programming
Real-Time Operating Systems (RTOS)
Memory management from the software side
PCB (Printed Circuit Board) design
Designing electronic circuits
Controlling power supply.
Embedded Engineer Roles
Embedded systems are widely used across industries. In recent years, embedded system engineers have found robust opportunities thanks to their contributions to automation, industrial design, and climate change products. A few of the roles embedded system professionals fill include:
Embedded system engineer
Application engineer
Global positioning system designer
Embedded system tester
Embedded system tutor
Tech support professional
Communication protocol engineer
Device driver and solution engineer
Bottom line
Embedded systems are everywhere. Embedded systems will certainly be one of the most sought-after technology fields in the future due to the numerous applications and projects that depend on technology. It will therefore take talented minds to bring about a change. Gear up for the future and acquire the right skills to land the perfect tech USA jobs.