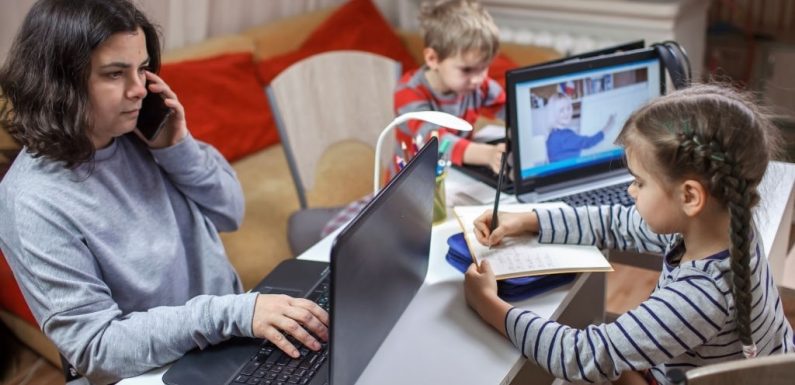 COVID-19 has been a major game-changer for corporates which saw a drastic change in how their workforces are managed. The majority of employees were forced to work remotely, and corporates had difficulty managing their diverse workforce. As COVID cases are drastically decreasing and governments are easing rules, offices are gearing up to return to normal. The comebacks are not without risks, though. HR departments are skeptical about whether their offices will function as before. Due to remote working, new job roles, revised compensation, and role reversals, corporate culture has undergone considerable change. And any change further would require HR to reorganize its operations completely.
In an era of uncertainty, businesses must adapt to the changing needs of the workforce. Hybrid culture is fast taking over the corporate world as employees have the freedom to choose their workplace. If you are interested in knowing how this model will work, we have collected all the information you need!
Understanding Hybrid Work Culture And Its Benefits
Hybrid working is a flexible model that allows for both remote and on-site working, depending on the convenience of the employees. Employees can choose their work environment under this model, which helps them maintain a work-life balance. Every employee working remotely or at the office receives the same benefits, compensation, services, and perks with the remote work model.
Hybrid work models have several variations, though. There are three predominant models widely used by companies:
Employees who work part of the week remotely and the remaining part of the week on-premises
Employees either working full time remotely or full-time on-premise
The combination of above both
In a corporate environment, these working models are incredibly beneficial. In case you need more convincing about its efficacy, here is it:
5 Major Benefits Of A Hybrid Work Model
Reduced Operation Cost
Remote working can significantly reduce operational costs. Hybrid models allow companies to reduce the amount of money spent on operations at their physical locations. While employees are also required to work from the office, the operation cost is significantly lower than before. Remote working also saves employees from commuting charges.
Productivity assured
A hybrid model boosts significant productivity. Being less micro-managed makes employees more accountable, as well as makes them more confident. The use of employee tracking software like Flowtrack and a few other tools ensures that the employee's time is accurately tracked. Employees who work remotely are more likely to be engaged and satisfied.
Work-life balance
Several studies have shown that hybrid work models offer incredible flexibility in terms of maintaining a work-life balance. The model enables employees to have better control over their work schedules while freeing up time for personal errands.
Distributed teams
Embracing a hybrid work model will make it easier for employees to work from home hassle-free while also working with global teams. Teams can now ensure their members are available during working hours, regardless of working remotely or on-premise. Employers, however, must ensure that their employees have access to appropriate tools for seamless collaboration.
No disease risks
Employees in the hybrid model can remain safe at home and reduce their risk of exposure without disrupting work at the office. Since the pandemic spread is not yet under control, the hybrid model will be the most effective method to ensure risk-free and continuous operation. Companies must ensure that employees are adequately screened and bear vaccination certificates if they are willing to return to the office.
Well, as you can see, the benefits of a hybrid work model suggest that it is the best working model to use during these uncertain times. However, corporate HR departments are often in a bind when it comes to implementing a hybrid model. This section will explain seven important aspects HR must consider when implementing a hybrid working model.
How Can HR Keep Up With The New Hybrid Work Culture Trends?
Managing a distributed workforce requires an agile work culture. Agile teams can adapt and cope with problems promptly. Working in a hybrid model offers workspace agility, unlike other working models. Even though complete optimization is impossible overnight, HR can introduce a progressive approach that considers flexibility, adaptability, structure, networks, and workflows. When working on a hybrid model, HR must consider these factors.
7 Strategies To Implement A Hybrid Working Model Successfully
Ask your employees
A hybrid working model works best when it incorporates an employee's needs and preferences. Employers should survey their employees about their preferences.
If they reside near the office, ask them about their previous assignments or how many days they are willing to work on-site or if they are willing to work on-premise? A motivated and happy workforce begins with knowing your employees.
Communicate properly
Communication with your employees should be transparent. Make sure they are kept informed about key company developments. Additionally, you should encourage them to offer ideas and ask for feedback if needed.
Update policies and procedures
Make your transition to a hybrid working model as smooth as possible by amending your policies.
Build infrastructure
Provide infrastructure that enables smooth transitions from on-premise to remote environments and vice-versa. Communication and video conferencing tools facilitate better collaboration and communication. Employee tracking software like Flowtrack, HRapp and other tracking apps is another significant addition to the company infrastructure that offer employers great results.
Promote company culture
Take advantage of opportunities and experiences that reinforce your company's culture. A distributed workforce makes culture-integrated programs even more necessary. Incorporate technologies like gamification into your programs, particularly during the onboarding process.
Invest in tools to facilitate flexibility
Flexible hybrid work models require tools to facilitate them. Invest in technology that facilitates the smooth operation of day-to-day tasks. Employee monitoring software like HRAPP can make HR jobs easier.
Gather feedbacks
Keep an eye out for employee feedback. Ensure that your employees have the opportunity to contribute their experiences and opinions as well. Providing employees with more than one communication channel is the best way to promote effective communication.
Hybrid work model: Building a flexible work environment
The future of work lies in a flexible work environment. And Hybrid models can give your organization a competitive advantage. Implement the tips and suggestions in this article to make your transition to a hybrid model successful.