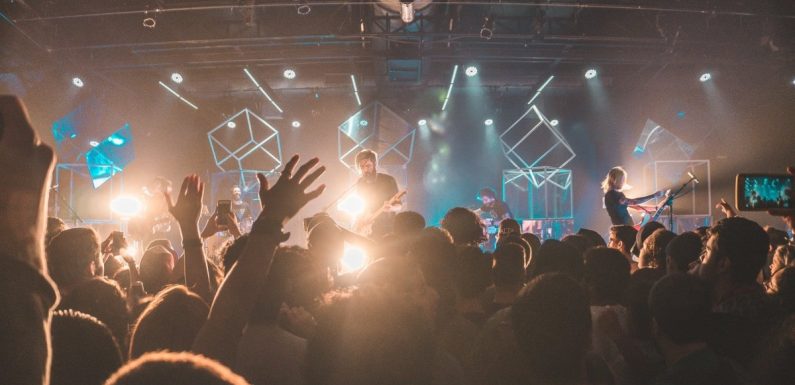 El Paso is a true melting pot of cultures. Located on the border with Mexico, the Sun City has a strong Anglo-American, Hispanic and Native American cultural heritage. El Paso is known for its adobe churches – a leftover from when Texas was colonized by the Spanish. El Paso was part of Mexico until relatively recently. During the Texan revolution, it remained part of Chihuahua but was later claimed by the United States. It was an important mountain trading area for Spanish and later Mexican merchants.  It is surrounded by beautiful mountains and stunning desert topography. The city has a packed schedule of annual events. If you are planning a trip to El Paso, you should time your trip to coincide with one of the many cultural celebrations that happen within the city. Here is a very brief guide to some of the events that happen every year in El Paso, Texas.
Spring Fest Car Show
Texas has had a healthy automobile culture since the popularity of internal combustion vehicles exploded in the early 20th Century. Spring fest is one of many cars shows and meetups that happen regularly in El Paso and the surrounding areas. Spring Fest focuses on tuned-up cars from the last 10 years. Other shows in the area are more focused on classic and vintage cars and are usually open to drivers with cars to show off, providing they register in advance. If you are looking to make your rare car legal to drive to a car show from your home, you'll need to get some cheap car insurance in El Paso TX. Rare and vintage cars are relatively expensive to insure, but you'll kick yourself if you don't. Nothing beats driving through the Franklin mountains to a car show in your beloved vehicle.
El Paso Film Festival
El Paso Film Festival has long been established as one of the most important film festivals for independent productions in the Southwest. As well as the excellent selection of films that are usually shown at the festival, visitors would do well to investigate the old Plaza Theatre – a perfect example of Southwestern classical theatre design.
Viva! El Paso
Viva! El Paso is an annually performed musical extravaganza that celebrates the cultural heritage of the city in a fascinating, involving, and ultimately fun fashion. Performed at the Mckelligon canyon amphitheater just outside of town, the show has been running since 1978.
The musical play encapsulates 400 years of El Paso history. It follows two loves as they travel through time, encountering indigenous settlers, Spanish colonialists, Mexican settlers, and modern Texans. This play is a great introduction to the complex cultural melting pot that is El Paso and would make a good start to any holiday in the area. Once the intermeshing of coeval experience is truly appreciated, the topography and history of a city really come alive when walking around.
El Paso Water Lantern Festival
The El Paso, Water Lantern Festival, is a relaxed, family-friendly event that encourages participants to meditate on their hopes and desires by lighting a specially decorated paper lantern and placing it on a lake. Water lantern festivals have their roots in Chinese culture but have spread worldwide due to their calming, community-oriented atmosphere. Lantern festivals now take place all over the world. The dry heat of the El Paso evening provides a certain atmospheric closeness to proceedings. This festival is a great way to cap off a week spent in the Sun City with some reflection.
Annual Poppy Festival
Every spring, the Franklin Mountains around El Paso come alive with color. The blooming of the Mexican gold poppy has been celebrated for over 10 years in El Paso at the annual poppy festival. The El Paso Museum of Archeology hosts the event, which includes ecological talks, guided walks, and lots of food trucks. For keen hikers, the poppy festival is a great place to start before heading out into the mountains. The poppies host an incredible variety of insect wildlife during the spring. There are rumors that the poppies were first spread by aircraft in the 1930s in an attempt to make the desert mountain landscape more appealing to settlers. Spring is a perfect time to come to El Paso. Watching the mountains turn golden with flowers can be a truly life-affirming experience.
Unfortunately, the 2021 annual poppy festival had to be canceled this year due to the increase in coronavirus cases in the Lone Star State. In all likelihood, this beloved El Paso institution will return next year – much to the delight of Southern Texans. The poppy festival is also in danger due to climate change. The El Paso Museum of Archeology – which usually hosts the event – recently shared images showing the shocking effects of reduced yearly rainfall on the poppy population.