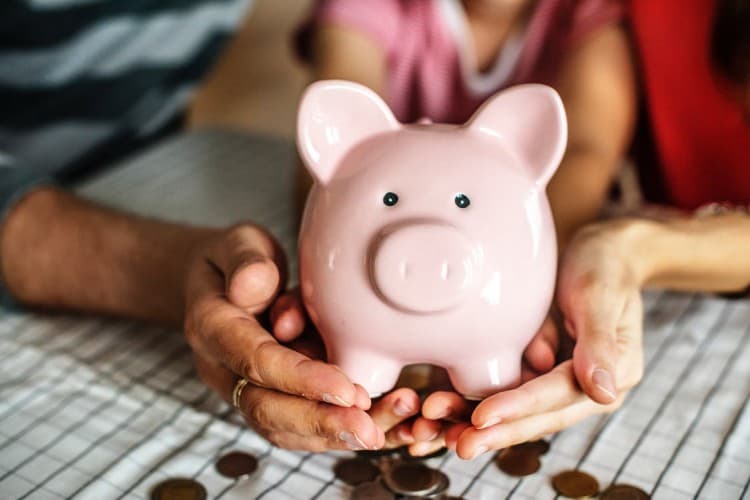 When you want quick funds, personal loan are the best option. It is an unsecured form of loan, which can be used to pay for any expenses. People usually use the loan amount to fund medical treatments, small educational expenses, big-ticket purchases, home improvements, pay for an important travel or business trip, marriages, etc. If you are thinking about getting a personal loan, then here are a few things to consider before you apply for one.
How Do Personal Loans Work?
This loan is an instalment loan. It depicts that you borrow a fixed amount of money, which has to be paid back with interest in monthly instalments till the end of loan tenure. Personal loan tenure ranges between 1 year and 5 years. When you have paid back the loan in full, the account is closed. In case you require additional amount, you can apply for a new loan.
What Are the Types of Personal Loans?
There are two types of personal loans. Primarily these loans are unsecured, i.e. these are not backed by collateral. The financial institution will take your financial history and salary in account to judge if you qualify for the unsecured loan or not. On the other hand, some of the personal loans could be secured in nature where the financial institution will demand for a security or collateral against the funds granted to you.
How Much Amount I Can Borrow?
You can borrow between Rs. 1 lakh and Rs. 20 lakhs or 25 lakhs. However, the amount you qualify for will depend on your credit score. If your credit score is 700+, you stand a greater chance of receiving the amount you need. There are several factors that decide the loan amount you are eligible for, especially your income drawn and repayment capacity is looked into.
What is the Importance of Credit Score for Personal Loan?
A credit score is given by credit bureaus, which analyze your credit history after taking reference data from the financial institutions. Your financial history taken in account will be that of the loan repayments, payment of credit card bills etc. If you have paid the EMIs and bills on time, you can expect a good credit score and vice-versa.
Financial institutions lay an immense importance of considering your credit score before taking a lending decision. If your credit score is low, the bank or NBFC may find it risky to lend funds, thus may decline from approving the loan, and vice versa.
Where Can I Get a Personal Loan?
You can visit banks and NBFCs to fill the application form for a personal loan. Some financial institutions allow you to apply for the loan via ATM or net banking. But the easiest way to apply for a personal loan is to apply online, compare bank and NBFC offers, and take an informed decision after knowing the features, terms and conditions of offers provided by each banking and non-banking institution.
What are the Personal Loan Interest Rate and Other Fees?
Personal loan interest rates and fees can spell a huge difference in how much the loan will cost in total. The rates and fees can differ from one institution to another. Here are some things to consider.
Interest Rate: The rates for a personal loan can begin from 10.99% and extend up to 28 percent, depending on your credit profile and the lender you choose. The better your credit score, lower the interest rate would be. The longer the tenure, more interest you have to pay, and vice-versa.
Processing Fees: Financial institutions charge a processing fee to cover the cost of loan processing. This is also known as origination fee and can range anywhere between 1 and 6 percent of the loan amount.
Prepayment Penalty: The lender can charge a penalty fee if you repay the loan early. For some lender, early repayment means losing out of a big chunk of interest payment that they otherwise would have earned from you.
It is advisable that before you sign the loan agreement or apply for a loan, add up all these costs, other fees and charges involved to compare among loan offers, and understand the most suitable offer.
What are the Eligibility Criteria for the Loan?
Below given are the eligibility criteria for personal loans.
Income: You should be a salaried individual and meet the minimum income requirement as specified by the lender. Usually you should draw a minimum of Rs. 25,000 as salary per month. The salary should reflect into your bank account.
Age: You can take a personal loan if you are 21 years old. Some institutions provide the loan only if the person is at least 23 years old and no more than 55-60 years old at the time of closing the loan.
Credit Score: You will require a minimum credit score of 700+ to qualify for a personal loan at low or standard rates.
Repayment Capacity:Generally, the lender will want you to be employed with the current employer for at least a year, but the criteria may differ. Some institutions are fine with 6 months of employment with the current employer as well.
Existing Financial Liabilities: To qualify for a personal loan, you should be able to prove your financial competitiveness. Too many existing financial liabilities will be considered as unsuitable for personal loan approval, and otherwise.
Which Documents Are Required to Apply for Personal Loan?
You need to submit some essential documents while applying for personal loans.
Age Proof (any of the given):PAN Card, Voter ID, Passport, Ration Card, Birth Certificate, Life Insurance Premium Receipt, Aadhar Card, Secondary School Certificate.
Identity Proof (any of the given): Aadhar Card, Passport, Voter ID Card, Employer issued ID Card, Ration Card, Driver's License, PAN Card, etc.
Residence Proof (any of the given): Aadhar Card, Passport, Property Title Deed, Ration Card, Electricity Bill, Telephone Bill, Government Given Employee Residence Proof.
Recent passport size pictures.
Duly filled and signed form for personal loan application.
Salary slips of the past 3 months.
Bank statements of past 6 months.
Proof of income tax returns of past 3 years or Form 16.
Keep in mind the above-given points before you apply for personal loans with a financial institution or a lender.