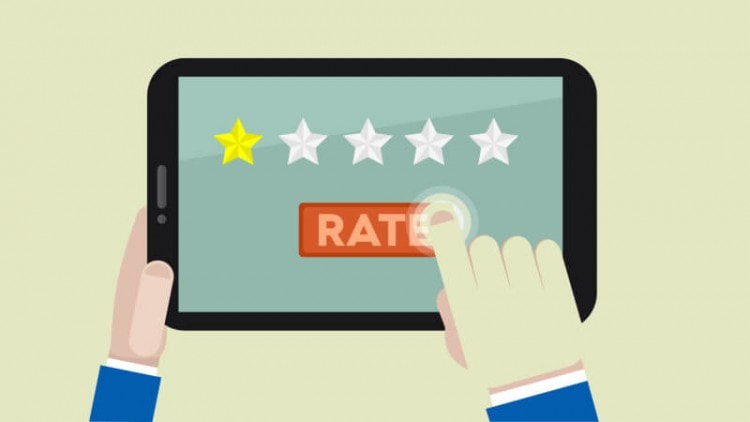 Negative feedback. You're surprised that not everyone feels the way you do,and they actually tell you this.
If you run an online business, you're not a newcomer to negative reviews. In fact, it's particularly valuable because it allows you to monitor your performance. It even alerts you about important changes that need to be made for customer satisfaction. You might find a more significant advantage by following these tips to respond the right way.
Pay attention
You need to monitor the online reviews. If you want to nip the problem in the bud, you have to claim your online profiles, follow the conversation and respond rationally. Therefore, you need to maintain a constant presence on Yelp, Google or any industry-specific sites where customers will review your business.
Do you need to respond?
When you see a negative online review, you instantly become defensive and want to let the world know why the reviewer is wrong. Instead, take a moment to think over it. Does this person have a legitimate complaint, or are they just being a troll – also known as an online bully?
If the concerns are genuine, you need to respond by taking responsibility foryour part in the problem. Not all negative reviews are bad. Some are minor factual complaints that help target a particular issue. Some demand more attention than others. You will need to reply in the right way.
But sometimes responses are entirely false. If you come across an anonymous user screaming at you in ALL CAPS, it may be wise to simply ignore it. There isn't much that you can do to fix the situation. Not every negative online review deserves a response. Chances are that even a well-thought-out one isn't going to make much of a difference.
Remember that the review is likely to stay online. You can try disputing it, but that rarely changes anything unless you have significant evidence that the reviewer is 100 percent wrong. Only then will it be taken down.
Gather relevant information
Once you've determined that you're going to reply, take a moment to collect information about the complaint- and your thoughts. Being level-headed is essential when handling a bad online review. First, recall the situation or verify everything from others involved. Note down conversations you've had, including the date and time, and the reason that the customer is frustrated. Make sure that the story is straight on your end.
Reply properly
Start by offering a sincere apology. Usually, this is the simplest way to put the wheels of rectification into motion.  Simultaneously, remember to thank them for bringing the issue to your attention. Then address legitimate concerns brought up in the review and focus on rectifying them constructively. Remember to keep it short and remain incredibly neutral. Provide adequate contact information, such as a name behind the reply, a phone number, or email address. This should be done so that the customer can get in touch if necessary.
Ultimately this step will accomplish two things. Firstly, when writing your reply, you'll be able to demonstrate your dedication to the business and how valuable customer satisfaction is to you. You'll be able to earn the respect of the reviewer as well. Secondly, if everything goes smoothly, you may be able to get the review changed, updated or removed.
Replying Privately
Some people who've encountered such issues prefer to take these types of conversations offline. They prefer to avoid getting into a virtual shouting match. In any case, always use your judgment. Minor issues can be resolved quickly with a phone call or email. Reaching out to the unhappy customer directly is the best approach. Just remember to keep your cool if you end up getting an earful of complaints. And if a resolution is reached, mention that you'd appreciate it if they would update their review to reflect things accordingly.
Asking them to take down the review would seem too pushy. It might give the impression that you wish to sweep things under the rug. An update is more beneficial in that it lets other readers see how dedicated you are to your customers.
Replying Publicly
Sometimes replying offline is not an option. Then you might have to do it publicly, which is both good and bad. Even though it's an excellent opportunity to show viewers that you care enough to try and remedy the situation, it can sometimes trigger a more extended debate. Winning an argument with a frustrated customer may prove to be difficult. Think about a resolution that satisfies the complaint and simultaneously remedies your online reputation.
Good Practices
While each response is different in subtle ways, some practices will instigate the best results.
Don't respond while you're angry because it's guaranteed not to end well
Be nice and professional
Never lash out at the reviewer, even if you're right
Don't get personal
Thank the reviewer for reaching out to you, even with the worst of complaints
Address only legitimate concerns
Keep it short and sweet
Wherever possible, provide contact information
Parting Thoughts
Even when you try your hardest, it's difficult to satisfy everyone. Some people just need to let off steam. So let them go ahead and do that.
You need to focus on issues that are within your control and those that are reflecting negatively on your business. Address the right circumstances with the best of intentions. The online world operates 24/7, so people expect a quick response. Deal with negative feedback promptly before it escalates and more potential customers read about it.
Remember, the goal of responding to negative feedback is to show other readers that you're a concerned business owner who listens to customers. Don't let the negativity of others take away your confidence. These things are bound to happen. As long as you're aware of the not-so-flattering review and you're proactive in responding, you can still maintain your reputation. If you're following your passion, loving your work, and leaving a positive impact on the world, then that's the greatest payoff. It's a job well done!