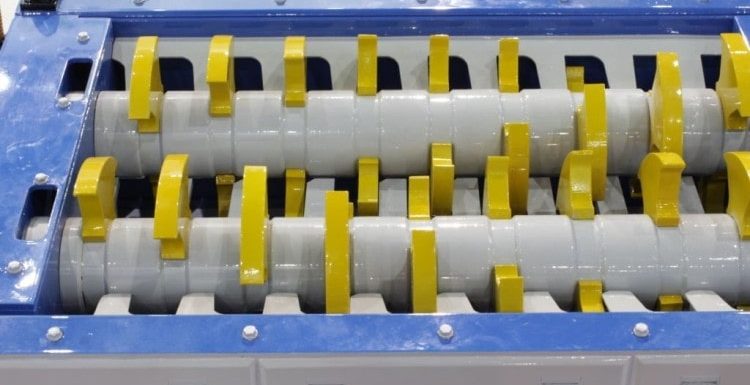 Do you have paper documents, garbage, or plastics you'd like to dispose of? Shredding is an effective way to do this.
Since you're here, I wouldn't assume you don't already know what shredding is. In fact, there is a big chance you have an Industrial shredder at your workshop or office. Notwithstanding, the question is if you know enough about it.
There are some fundamentals about your machine. Here, you'll learn a few important things about an industrial shredders.
What Are Industrial Shredders?
Industrial shredders are heavy-duty shredding machines. They're used to destroy different materials, from metal wastes to tires, plastics, and wood. Other examples are classical files that shouldn't be public.
These particular types are high-performing. This makes them so powerful and efficient in overseeing all your organization's shredding needs. Designs match optimal functionality with high volumes of dumped wastes to produce numerous shreds quickly.
The fascinating part is the array of objects they are capable of shredding. Regular shredders can rip up DVDs and CDs. For the industrial shredder, however, you can do more discarding. Examples of other materials are cardboard, cans, paper clips, credit cards, ID cards, bottles, car wrecks, etc.
Various Types of Industrial Shredders
Although a typical shredder can shred multiple substances, there are still specific types built solely for some purposes.
Paper shredders
Plastic shredders
Tire shredders
Metal scrap shredders. They help to compress sizes of scrap metals to aid transportation or disposal.
Giant industrial shredders are also called chippers, hammermills, or grinders. Their working components include motors, rotors, blades, and electrical and transmission systems.
The Feed Types of Your Industrial Shredder
There are two primary options for introducing materials into the industrial shredder. They are:
Automated Feed: Conveyors allow your machine to be constantly fed with objects to shred. It saves you time to focus on other productive activities.
Manual Feed: Here, you use a forklift to place materials directly into the shredder. Hand-feeding your shredder can be tiring and time-consuming.
Industrial Shredder Cut Patterns
Of course, you must have noticed the different cut types of shredders. They are essential to ensure materials are entirely obliterated and, in some cases, unrecoverable.
There are three cut types.
1. CrossCut
Cutting is along length and width in a cross-like pattern. The resulting pieces are smaller and hard to assemble.
2. Strip Cut
This is the most commonly used shredder cut type. For papers, it chops each into more petite strips.
3. Micro-Cut
Micro cuts are very minute fragments. It provides the highest level of security with confidential office records. It's impracticable to put these tiny pieces together.
Industrial shredders adopt different cutting systems. Blades are adapted to the varying hardness of substances. They're either slow or considerably fast speeds. Some of the cutting designs for shafts are.
Vertical shaft design
Horizontal shaft design
Single-shaft
Dual-shaft or two-shaft
Quad-shaft
Depending on your company's operations, there are different sizes and types of shredders to suit your needs. Due to frequent use, cutters wear and go blunt over time. Hence the need for periodic sharpening and other routine maintenance.