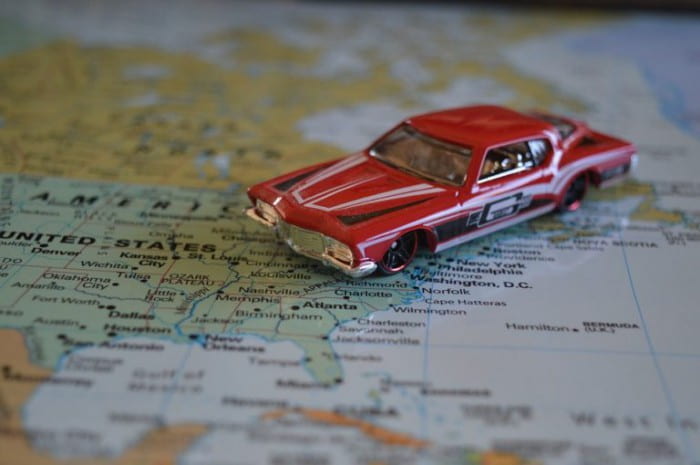 All set for that road trip you have been planning so long for? Need a vehicle? Well then, car rental services are your ultimate fix.
When traveling on roads in a different country, renting a car brings you the optimum liberty and flexibility. But before you make the decision, we suggest you get familiar with some vital facts.
A wrong decision could end up adding complications to your trip that could have been avoided. This list of dos and don'ts will help you figure out your best option and make sure your experience is bliss.
Choose the type of vehicle
For starters, you must know the kind of car that fits you.  If you have more children or a lot of luggage, you must book a large SUV. If it is a friends-only trip with 4 to 5 passengers on board, you might reserve a smaller model.
Apart from size variations, some other factors might influence your decision. For instance, if you are concerned about the environment, you might opt for the hybrid vehicles. Or if manual driving is a concern for you, go for the automatic transmission.
Follow age restrictions
There is a difference in driving age limits set for different countries. You must be well acquainted with the age restrictions.
In most nations, you must be at least 21 years of age to avail of car rental. At times, the surcharge applied on drivers makes renting quite expensive. The rates are however standardized if you are 25 years and above.
Finding your best deal
Initiate your work by going online. Get knowledge of baseline prices. Each company tends to offer discounts to the partner members. Inquiring about AAA and AARP discounts could help you trim costs by about 20 percent.
Before making a move, search for coupon sites, booking compacts and promotion codes. You may also consider signing up to the loyalty program of your preferred rental company. The affiliation is usually offered at no cost and enables you to enjoy a few vital exemptions. Your information files in ahead of time, and you are good to go immediately.
To avoid the extra charges, you must consider collecting your car away from the airport. Disguised often as "concession recovery charges" or "customer facility charges," these are added costs for receiving your vehicle from the airport. You can instead rent through your hotel, instead.
Be informed of your rental
Whether you book online or on the phone, you must know of all the terms and conditions presented by the company. It is much needed to understand them fully like the penalties they may apply and the fee on additional drivers – should all be acknowledged before you make up your mind.
Be aware of all restrictions as you travel in the country and across borders. An ideal selection would be the company that owns offices in all states so that it is easy to reach them if there is a breakdown.
Book/return early
The early bird bookings allow you a convenience. You are free to pick the vehicle that suits you and the one you can afford. Similarly, be prompt at returning your car. A minor delay could result in charges for an additional day.
Beware of veiled charges
The advertised rates could become so magnified post-rental that you may have to pay twice the expected amount. Application of state and local taxes, additional driver fees, insurance, gasoline bills, airport surcharges and drop-off charges double the amount.
To get rid of the extra bills, you should:
Avail the pre-purchase option enabling you to return at any fuel level
Return pronto
Examine the age and driver restrictions
Prefer transparency
Over the passage of time, the booking engines have gone candid.  They tend to show entire rental cost inclusive of fee and taxes.
Following the airline management, the auto rental companies are now pursuing "Yield Management System." The computers regulate prices according to the availability of cars. It signifies that rental rate is subjected to change unless you make reservations at that moment.
Get insurance info
When you rent a car, it is a given that you want "Collision Waiver Damage" coverage. Purchasing this coverage from the car rental agency is pretty pricey.
Alternatively, you can obtain it from the credit card companies. As many credit card companies now CWD if you use them to charge car rentals. Discover, American Express, MasterCard and Visa all have provided some portion of rental insurance coverage.
Just a heads up, credit card coverage is only the secondary coverage. In case you lack primary coverage for your car insurance, you should tie up with rental insurance through the car rental service.
Make prior inspection
Examine the car for any previous damage. Make sure the lights and indicators operate well and study the mileage odometer as well.  Document every dent or scratch mark you find to your rental service provider. Hence, probe into all functions of the car before you take off.
You may even opt for the car valuation. We buy any car platform offers free car valuation on the provision of the registration number. Such car valuation broadens your info on the real worth of the car. You may then negotiate well with the rental office.
FINAL WORD
Thereupon, renting a car for vacation needs a comprehensive evaluation. Take a thorough survey through the agencies and pin down the ones that align with your requirements.  Be sure to follow these tips so that you may experience pure joy on your vacations rather than being overcharged by the rental agency.
In the end, double check the vehicle comprehensively. Make sure not to leave behind any personal belongings. Stand right there as the check-in attendant scrutinizes the car. Provide him/her the details about any damage that you may have inflicted and wait as the agent credits deposit to your account if there is any.
Now go and enjoy a hassle-free vacation!