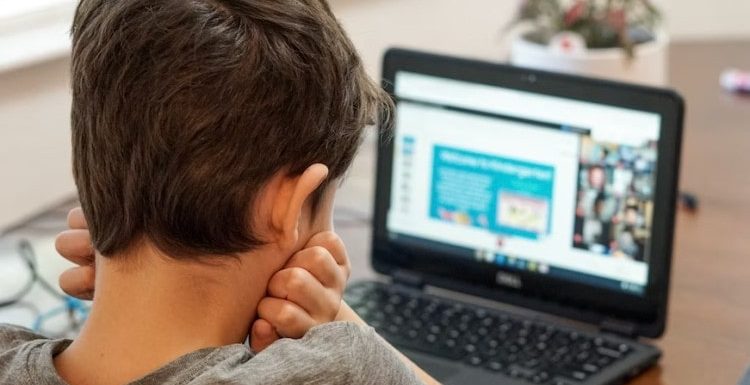 Can a virtual classroom be as effective as face-to-face classes? In an increasingly digitized world, in which two different paradigms in the global education system are colliding, it is worth asking: what are the benefits of online learning?
Although e-learning platforms have been on the market for years, most of the time when talking about any virtual learning environment, in most cases, they were seen as companions to classrooms or, at best, for courses. light.
Although, as a result of the pandemic events that forced millions of children and young people to watch online classes, the advantages and disadvantages of distance education continue to be studied, it is clear that there are many more benefits of online learning, despite the variables at play.
If this topic interests you, we recommend that you continue reading so that you know the resources for virtual classes with a guaranteed seal, why it is the commitment to excellent educational training, as well as the use of simple and accessible tools for distance learning.
What is online learning?
Also known as e-learning, it is the flexible and online learning process through a content platform called a virtual classroom, in which skills or knowledge can be acquired that were once only possible in person.
In recent years, the demand for these services has increased, thanks to the great benefits of online learning. The advantages of studying remotely make them a very attractive offer since most of the time it allows students to see classes wherever and whenever they want.
Another of the great benefits of online learning is that geographical and social limits are eliminated in the digital world, which helps the process of democratization of education, allowing anyone with internet access to access a virtual classroom.
Is online learning effective?
Online teaching and learning have their charms. In fact, research carried out by an agency indicates that students assimilate 5 times more content thanks to the resources for virtual classes, without having to invest more time in it.
Virtual learning is effective, but having a platform that facilitates it is a great engine, since according to the aforementioned study, e-learning achieves a retention rate between 25% and 60%, in contrast to 8 % and 10% of face-to-face classes.
Types of online learning
Currently, there is a wide range of online courses according to the needs of users on the network, with countless resources for virtual classes for all ages and professions, which will continue to expand, because the field of virtual learning is here to stay.
Online learning for children
Online classes have become in the last year, the main way of teaching millions of children. This resource is ideal for families who cannot travel to school areas or for children under medical supervision who cannot travel to study centres.
In particular, this last argument is one of the main benefits of online learning for children, since it allows them to keep up with their studies without losing the school year due to not being able to be present in the classroom, which would allow greater inclusion in the classroom. education system.
Online learning for adults
Another benefit of online learning is that it helps adults after spending so many years out of the classroom, with flexible learning, giving a second chance to those who have not set foot in a school for many years, in addition to making available academic staff who may be geographically out of reach.
This translates into 90% less energy consumption and avoids the production of 85% less CO2. Although this implies the loss of physical contact as one of the disadvantages of virtual classes, among the benefits of online learning is that people can create bonds of friendship that transcend the virtual.
Online learning for professionals or specialization
Of course, another of the benefits of online learning is that it is one of the best alternatives to updating knowledge or learning new topics without work restrictions, wasting time travelling, or abandoning homework.
According to research on corporate education, professionals who turn to online learning do so because it takes them 40% to 60% less time to learn than to do it in person, and every dollar invested generates $30 in productivity for companies.
Necessary elements to consider in online learning
The discussion about the advantages and disadvantages of face-to-face classes and the benefits of online learning is vain because although in some subjects classes in a physical classroom are preferable, the virtual classroom can help consolidate knowledge or democratize education.
In addition, there are two relevant points that will allow the success of flexible and online learning: the first is the individual motivation to study and the second is the level of comfort when using technological resources to connect to the Internet.
Another of the benefits of online learning that increases the advantages of studying remotely is that the resources are greater in the content platforms since a server can support many books, papers, videos and audio that would be difficult to access. physically access.
Aark Learnings wants your virtual learning process to be as comfortable as possible for you, and for this reason, we have developed a friendly interface, in which you can easily function from your computer, cell phone or tablet, in addition to having a team that will know how to guide you before The doubts.
How does online learning work?
More and more millions of people are enjoying the benefits of online learning because of the facilities it offers. Even a Forbes analysis estimates that by 2025 the e-learning market would be worth $325 billion dollars.
This is because virtual learning is designed to fill specific gaps that traditional education cannot, such as the challenge that the time and place to study can mean, in addition to giving students the freedom to study at their own pace.
The benefits of online learning make it an option that works with the same quality as any other teaching method. The advantages and disadvantages of classes through this route are filtered by the individual needs of each student.
For this reason, the protocol in which flexible and online learning is anchored is successful, will depend on certain variables such as the objectives set for each student and their own individual stimuli, but also on the context in which it is carried out.