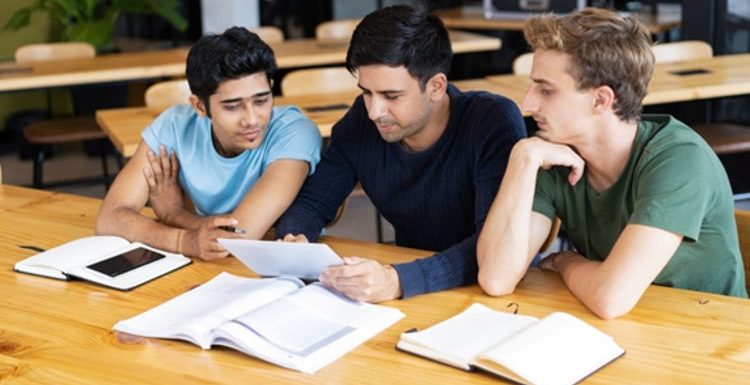 Social media offers numerous advantages for students. Not only can it offer access to information, improve communication skills, and support global awareness, but its use also encourages creativity. Social media helps students develop communication skills across cultures – knowledge that could prove particularly helpful when working at multinational firms in future careers.
Social media has opened up new channels of collaboration and communication for students. Students now share their work with an international audience, making it easier for them to network and gain feedback for assignments and projects compared with having to meet with teachers or classmates individually for feedback on those same assignments and projects. Social media can be an immensely powerful tool that can transform students' lives in many ways, yet it is equally essential to recognize its adverse impacts on learning.
Today, students and teachers alike are turning to social media as an effective learning tool. The impact of social media is beyond measure. While it offers an engaging learning experience, teachers can monitor student progress more closely with the help of leading technology in education! Unfortunately, its use may have unintended negative repercussions that harm academic performance. 
Three Ways Social Media and Digital Distractions Negatively Impact the Education:
1. Distractions
Students are easily distracted by social media, causing them to miss important class information and assignments and develop unhealthy habits such as poor posture or eye strain that may lead to mental and physical ailments. It may also result in their failure to form meaningful relationships with classmates and forgo extracurricular activities altogether. The impact of social media is crucial and should be addressed appropriately in time by parents, guardians, and even teachers.
Distracted learning behavior can have negative repercussions for other students in the classroom. Digital distractions like social media and consuming OTT content may result in negative consequences for teenagers, like creating unrealistic mindsets by depicting perfect lives through highlight reels. This may cause body image, FOMO, social comparison, and anxiety to emerge.
2. Addictions
Social media can be addictive, and it may have several adverse effects on the child's overall personality. Students may become addicted to social media sites and spend more time browsing them than studying or working, which can result in poor academic performance, reduced focus on learning and knowledge acquisition, and an adverse impact on family life – an essential part of their development.
It's important to control their usage of cell phones and social media for their better growth.
It is observed that students often feel depressed and demotivated when they spend too much time on social media affecting their academic performance. Over-consumption of social media content without any restrictions can distract students from their studies, making them feel pressured to keep up with current trends, experience FOMO (fear of missing out), anxiety, and sleep difficulties.
3. Misinformation
Social media can offer students efficient access to information, but it's important to regulate the content they consume on social media. Misinformation, or spreading false information, can have serious repercussions, from altering student opinions to deterring them from studying and academic activities.
False information spread online quickly becomes part of our digital lexicon and can change lives across society.
Young children are particularly prone to being misled by false information as they lack the tools to properly assess a source's credibility. Social media addiction may make it harder for them to leave these platforms. If you are worried or unsure about how to develop healthy social media habits in your kids, get in touch with the professional teaching experts.
How to Manage the Impact of Social Media?
Social media's widespread presence has brought positive and negative consequences on education, posing a unique challenge to educational administrators who manage students' affairs: being mindful of these effects to respond appropriately. Furthermore, students should be warned of the negative aspects of social media.
When not watched out by parents or teachers, social media may have detrimental effects on the emotional well-being of students, leading them to feel depressed or anxious, which results in degraded academic performance.
As with anything, social media should have both positive and negative effects; therefore, the decision about its usage or not lies with each individual according to their needs and goals. Teachers, educational policymakers, and curriculum developers from the top schools of Gujarat are already mindful of its effect on learners' emotions and cognitive capabilities so that they can make strategic decisions regarding its usage for maximum efficiency.
Key Takeaways
Students who engage with social media may gain the ability to become leaders in their fields, which will boost both confidence and self-esteem. But without proper controls in place for using social media responsibly, students may become exposed to Information overload, get addicted to social media, and spend too much time online; this could lead to poor sleep quality, eye fatigue, and depression as a result. Parents and teachers need to set some rules and guidelines for their students while accessing social media and other online stuff. 
AUTHOR BIO:
Priyanka Joshi works as the Lead Media Manager at Nalanda International School, one of the best ICSE schools in Gujarat. She promotes a child-friendly atmosphere, activity, value-based learning, a peaceful green environment, good infrastructure, and child-centric learning.